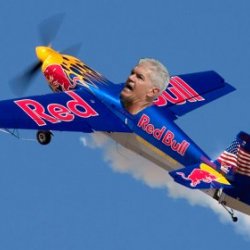 Buckeyeball043
Harrisburg, PA (via New Cumberland, PA)
Member since 12 June 2014 | Blog
Former OSU Student Athlete
Currently Working/Residing in Harrisburg, PA
Favorites
COLLEGE FOOTBALL PLAYER: El Guapo
COLLEGE BASKETBALL PLAYER: Slam Thompson
NFL TEAM: Steelers
NHL TEAM: Avalanche, Blue Jackets
MLB TEAM: Atlanta Braves, Pittsburgh Pirates
Recent Activity
whoever is going through giving upvotes to every guess is doing gods work
They'd still win if they played again this Sunday.
Just kick this program into the Atlantic, please.
DJ, you are a master.
haha exactly.
I read it with my internal voice yelling.
have the discipline to not throw an apostrophe in front of it for absolutely no goddamn reason.
JC this legitimately upsets me when I see this type of shit.
The two schools haven't played since.
my favorite part. *DJ drops mic*
He's just playing COY coy.
ftfy
Ohio State doesn't need to throw that much. It can grind it out on the ground before strangling its opponent with field position and defense.
DJ, when did you start letting Tressel guest-analyze in your Skully?
Excellent. I love honest posts like this.
#science. I was blind but now i see. I will invest in real cubes for this.
I'm more of a blended Irish whiskey man, always neat.
throw an entire cored pineapple into your blender for 30 seconds until it's a drippy yellow sludge like Michigan's front seven in last year's Ohio State game.
Brilliant.
Also, what is wrong with the smooth half-moon shit my freezer spits out Ramzy?
coffee on my computer screen, that was so...unexpected
Pretty amazing that it's a safer bet he will win the national championship than that he won't.
This was awesome to read. Thank you all for your hard work and keeping the BEST sports website I have ever been able to read. daily. while at work...ok i should go.
Ha. Dads. often great, always goofy.
Good read, Johnny.
Get it JT. You're the man.
"If you're thinkin, you're stinkin" - Zakk Wylde
HAHA exactly what I thought reading it the first time too!
"Well, Chris, they're a great high school program..."
The '51 squad somehow managed to go 2-1-1 over the final four games while scoring just a mere [?] points including zero against Michigan to cap the season.
the number is so small i can't even read it on my screen! :)
Can we please get an "Ashtabula Assasin" T-shirt in the Dry Goods section plz? K thanks!
This is some excellent writing. I mean it Johnny, this is beautiful.
And Hopefully not tragic come Monday.