buckeye4life050233
from Pickerington
Member since 14 January 2013 | Blog
Favorites
SPORTS MOMENT: I played against Brandon Saine in high school and tackled him in a state championship game as well as played with former Buckeyes, Zach Boren and Jamie Wood. As well as current Buckeye Jacoby Boren.
COLLEGE FOOTBALL PLAYER: Jalin Marshall
COLLEGE BASKETBALL PLAYER: Aaron Craft and Jae'Sean Tate
NFL TEAM: New England Patriots
NHL TEAM: Boston Bruins
NBA TEAM: Cleveland Cavs
MLB TEAM: Boston Red Sox
SOCCER TEAM: Columbus Crew
Recent Activity
373 UV's and counting lol
Agreed....he is the head of special teams and they have been anything but "special" this year.
based on previous years when teams in the B1G figure us out and we have the 35% or below shooting nights....its been a constant trend for 4 years now and until I see something change I am a skeptic of Thad's teams....they just don't play like a top team lately and it is sad. I will say tonight did have me start to be a believer but you just cant give up a 16 point lead after half. When we are ever down by more than that to other top teams they never let the foot off the gas on us.
:-D love it sloopy love it
there defense didnt look that great....we just folded like a cheap tent to start the 2nd half...that cannot happen if you consider yourself a contender team
love your optimism AZ. All I see is a little better team than last year that teams will figure out throughout the year and the low shooting percentage nights are right around the big ten corner. Most nights we will not shoot as well as we did tonight nor from the free throw line and we still couldn't stop the stupid turnovers that cost us the game.
Is it just me or was it obvious to other people that Speight was strugging to throw the ball more than 15/20 yards with velocity yesterday? I only ask bc we sure gave up a lot short little routes that had no business extending some of the meatchicken drives especially early in the game....by no means am I saying the defense played bad bc in reality they are the majority of the reason we were still in the game to begin with late but it was just an interesting thing watching from the stadium that Speight really couldn't throw more than 20 yards max all day and still was effective.
sorry I will never wear a shirt with that ugly maize color on it....it just looks gross
idk about your math but 15 minutes times 4 is 60 minutes or 1 hour of game time.....and of that 60 minutes it acutally is only about 45 true minutes of live action plays....the rest is commercials and it is getting way out of hand to take a tv timeout almost every change of possession is just stupid.
True but this hasnt been just a one or two week issue....at some point you should be able to come up with a fix. our dline had 2 sacks and really didnt get a whole lot of pressure all year against opposing teams....What were opposing offenses able to do to us that kept our guys from getting sacks?
exactly what I was thinking all game with the fact that meatchicken was throwing short little 5yd outs and slants all game against us when it was clear as day that Speight couldn't throw the ball more than 15yds downfield bc of his shoulder
our defense that year was what cost us
no kidding...all it has to do is catch a piece of the base and it did...but we all know how these umps have called all series
what's troublesome to me is that other teams do this to us all the time....yet our defensive staff makes most qbs we face look like peyton manning....why cant we start doing the same thing to other teams and throw them for a loop by changing up stuff....
sure didnt look like the shortstop touched second on that DP....how was there no review?
Anyone with any insights into the scheduling component for the big 10. Im curious how the bye weeks are determined and if the colleges get to choose when they take their bye week. It just seems odd these last couple years since Urban has been here we always seem to face back to back teams coming off bye weeks on a more than normal occasion. Is this same for everyone in the Big10?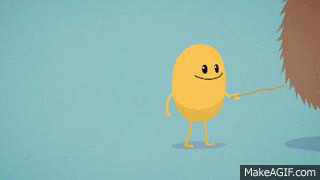 Please o please take Tim Beck right now!!!!
+1 and then we get called for a false start in the OT.....completely ludicrous since they let them get away with it all night long
Remy if you see this would it be possible to go back through the years and gather stats on how many times osu doesnt get the benefit of replay review....bc I swear they have to only get the call like 25% of the time. Had that been the opposite direction I would have no doubt it would've standed as called on the field.

I really wish lebron would get fouls called when he drives and is getting mauled the whole way to the bucket....sure would be nice to be golden state and get calls all the time
Fu## Golden State.....Cmon Cavs get it done!!!!
Done everything here except Summer Olympics.
Couldn't agree more about this statement. Get tickets for a game every time I go out to visit my sister. Always try for GM seats first...