Buckeye419er
---
Member since 17 August 2013 | Blog
Helmet Stickers: 532 | Leaderboard
Favorites
SPORTS MOMENT: 2002 National Title Game. Best game EVER!!!!
COLLEGE FOOTBALL PLAYER: Braxton Miller
COLLEGE BASKETBALL PLAYER: Aaron Craft
NFL TEAM: Oakland Raiders
NHL TEAM: None
NBA TEAM: Chicago Bulls
MLB TEAM: None
SOCCER TEAM: USA/Netherlands National Football Team
Recent Activity
We all know that talent or lack there of is NOT a problem here. I just hope that the coaching staff is able to utilize it in a way that gives the team the best opportunity to win games.. ALL OF THEM. lol. I can honestly say I don't care who scores on offense and who makes tackles on defense, just get the job done period. If the team plays up to the level of talent that they have we as fans should have little concerns this coming season.
You want money.. give me a 5 year contract that includes graduation. Still want the money?
There's always that distinct possibility lol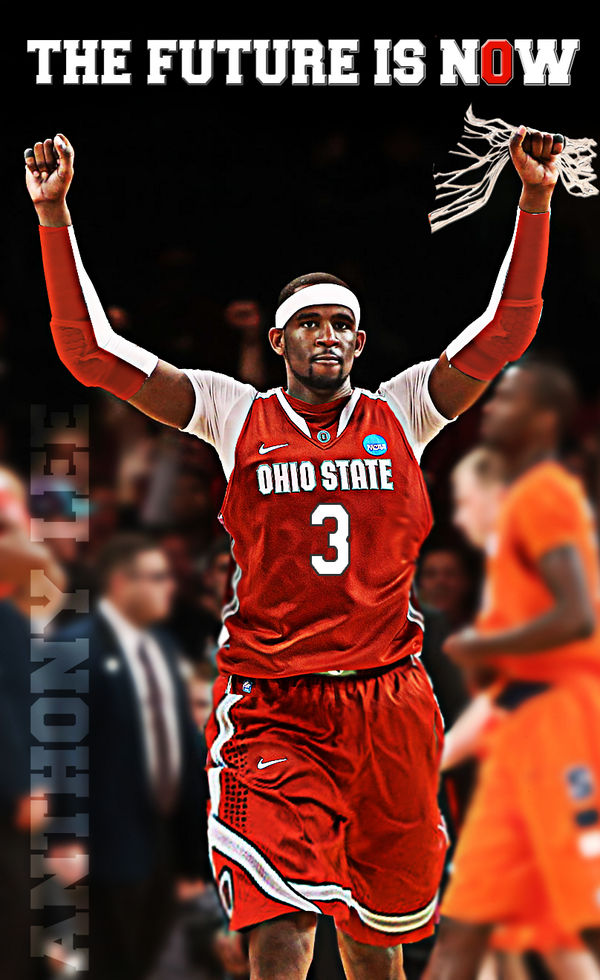 Please burn jacket immediately upon committing. Sincerely all of tOSU fan base.
Yeaaa.... how bout nooooo. I'm just picturing him in the same game as some of today's top NBA stars. They would make him look silly. I love me some Buckeye BB but I'm also a realist. He is slow, not aggressive enough, hasn't fully developed his jumper from the range at which his position calls for.
You can always find something that you can get better at, you gotta find something that you can hang your hat on.
You can hang your hat on those two losses where the defense got bitch slapped by less then great offenses. When our offense isn't perfect our defense has to be able to pick up the slack and vice versa. This last year that was definitely NOT the case. We were one player on offense away from going 6-6. Take away Hyde or Brax and this last season was a complete tank.
We'll leave them cold and lifeless on the field
That highlight reel is ridiculous. WE. NEED. KIRK.
I'm about as worried as a breast feeding baby at Hooters. After we put a beat down on the competition yet again this season the worthy recruits will take notice.
Just noticed that.. a baby just cried somewhere.. oh.. nvm shes right next to me.
I got it... let's put a helmet, on our pantttttss... eh eh... you like??
The TSUN Salute
I hope no one sits on our coach :(

;)
I was curious about that as well..
That doesn't mean they weren't better than what he was left with on the field and in the staff when he came to tOSU. A holier than though approach will get the team no where fast. Yes I agree that tOSU has had some great teams and great talent over the years but lately it's been spotty at best. Urban is building a team, not a couple positions. That's the difference from what I can tell between teams in the BIG and teams in the SEC.
I think it was less about Fickell being a bad play caller and more about the coaching being cohesive and having continuity throughout the defensive unit. It's like no one was on the same page including the players themselves. You can't tell me that the players that were on that team weren't athletic enough to do the job.

You can't exactly have leadership on the field when there isn't any direction off the field. That's what I feel like we were witnessing last year. A broken defensive mentality and therefor a weak defensive unit that was constantly trying to do too much at each position instead as a whole. That often left people out of position in the secondary and over pursuing in places they shouldn't have had to.
I think this season will be more about being more cohesive.
I think some of it, if not a large portion of it is also on the field leadership. Who is the leader on defense. Yea I don't know either. We've always had vocal leaders (enforcers) on defense at tOSU. As of late, it's like watching a group of kindergartners trying to figure out which crayons to use. Also our linebacking crew has been a one man show with Shazier. One man cannot however do the job alone. Nor do I honestly believe that RDS is a natural born leader. He's good at his position but I don't see him in the faces of the other guys on the team firing them up to follow his lead. Not to mention (and please forgive me) he doesn't seem like he's the brightest guy on the planet. He does what he's assigned to do, no more..no less.

Imagine the defense as a spoked wheel. Let's say the old wooden type. Now imagine that same wheel where the spokes are all very strong and capable and the hub at the center is cracked or even missing at times. The spokes are worthless and cannot do their job when the hub isn't fully effective. The linebackers are that hub. They are the core of our defense. Do their job and no one has to worry about making up for their mistakes and therefore having to do too much.
But hey that's just one man's take. We all have our theories and opinions.
Crappy news is crappy news