BUCKEYE3M
Moderator
---
Oz (via Toledo)
Member since 04 December 2014 | Blog
Favorites
SPORTS MOMENT: "Do you believe in miracles? Yes!"
COLLEGE FOOTBALL PLAYER: Eddie George
COLLEGE BASKETBALL PLAYER: Jim Jackson
NFL TEAM: Pittsburgh Steelers
NHL TEAM: Detroit Red Wings
MLB TEAM: Kansas City Royals
SOCCER TEAM: Sporting KC
Recent Activity
As long as it's not for profit, it's legit.
I'm going to watch baseball and read 500+ comment urban warfare articles about fucking shirts.
A fucking shirt.
Meanwhile, the Royals are closing in on first...
I've spent a couple of hours reading this. There are many comments I agree with, and many I don't. And, it is most decidedly a deep and complex issue with many, many factors.
But, I think that this is the most profound point (for myself) - If you want your teenage opinion to be valued, cherished, and praised by adults other than your parents, you don't need a witty t-shirt. You need to be good at football...
Now it's official - Shookbook official.
They're just like us, except for that they're willing to give up fried food for large portions of the calendar year.
That's just silliness.
He took those timeouts back to Mexico, Missouri, instead of a trophy this year...
I don't. I just think he's the model they should look for. He can defend Durant, which is the desperate need, and his offensive skills don't require 1,000,000 dribbles per game, like LeBron and Kyrie.
I just think that how it played out doesn't matter - the decision to do it with like 4 time outs is what is bad. If LeBron needed a blow, take a time out. There is absolutely no reason that the best player in the world should miss a second of action with your season hanging in the balance.
That's just my opinion.
Sorry, I meant Kawhi Leonard. I was talking about how Aldridge has played so poorly since he signed with them (compared to what they expected). I don't know if that's why I slipped up.
Sorry, I goofed and typed the wrong name - I meant Kawhi Leonard.
You know the worst part about that tweet? It's that damn hashtag. Every damn time someone yells "Roll [insert team name]", Alabama fans beam with pride. After all, imitation is the sincerest form of flattery.
Personally, I think McDermott was made an offer he couldn't accept, with Holtmann the target all along.
Another point to ponder: Tyronn Lue needs to learn and improve, IMO.
LeBron sits out games all season long to prepare for the playoffs - a deep run into the playoffs. You know, like Game 5 of the NBA Finals. So, why did he begin the 4th Quarter of Games 1-4 with LeBron on the bench to start the 4th? (If I'm not mistaken.)
Didn't he get enough rest during the season? Aren't the playoff games spaced out enough to provide ample recovery time between games? Hell, they take like 2 weeks to play 7 games.
So, last night when they started the 4th with LeBron on the court, I was happy Lue finally got it right - until he decided to sit him at the 9:30 mark.
Resting the best player in the world when you need him the most makes absolutely no sense at all! Neither does Kevin Love taking 7 shots thru 3 full quarters of basketball.
I know Lue is popular and well liked, but he deserves credit where it's due - and blame where it's deserved.
I don't know what the answer is, but LaMarcus Aldridge Kawhi Leonard would be the place to start. I don't exactly know how they'd acquire him, but he'd be the perfect player. They need to get better on defense, and in players 4-8. So, they need to find someone better than Kyle Korver, Derron Williams, and my boy Iman Shumpert.
Oh, and keep LeBron happy so he doesn't bolt for the Lakers...
Edit: My apologies all, I just made a typo. I did not mean Aldridge, but Leonard. I was talking to a buddy about the Spurs, which led me to this point, and part of the conversation was about Aldridge.
I can't believe Calgary hasn't popped in with, "go to Vancouver"...
2. Floyd Mayweather, complete clown
I think that he's most reviled for being who he is when Americans want a great American boxing champion to get behind, and all we got was him...
I watched Draymond whining winning the last other night
It's like this thread needed another reason for a reboot...
Just tried it on, it was the right call.
I'd recommend not fully drying it in the dryer. Actually, I recommend this with all tees, as they last longer, but more importantly, don't shrink as much.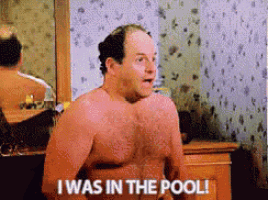 I've only been to one game at IU, the 2015 scare, and I just went to the IU athletic department to buy them. Just hit up that public sale when it goes live. Honestly, I'd say face value will be the lowest price you're going to find. The stadium really isn't even big enough to have "bad" seats.
Hopefully, the new strength and conditioning coach is better than his predecessor, Betty Crocker.
Mostly whisked away by life lately, imagine my double take when a Bass thread was hanging on the wire.
He is a perfect fit for the offense.
Whomever he chooses to fill not his staff is OK with me, as long as they can recruit. We desperately need to see some new blood supplied to that team!
And as always, the lesson is: never tweet.
Because everything you say tweet can, and will, be used against you in a court of law public opinion.