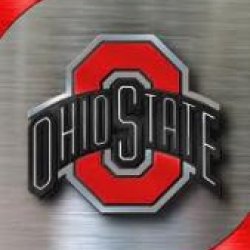 Buckeye.383
Toledo, Ohio (via Wauseon, Ohio)
Member since 23 July 2013 | Blog
Helmet Stickers: 205 | Leaderboard
Favorites
SPORTS MOMENT: Even though it is technically vacated, attending the 2011 Sugar Bowl to watch the Buckeyes beat Arkansas. It's one thing to be among thousands of Buckeye fans in Columbus, but it's a whole different experience to travel far away from the Shoe and be part of the 'migration' of Buckeyes, especially when we win!
NFL TEAM: Dallas Cowboys
NBA TEAM: San Antonio Spurs
MLB TEAM: Atlanta Braves
SOCCER TEAM: USA
Recent Activity
You can get a refund starting on Monday I believe, or donate the difference to charity.
Couldn't agree more. Should be a fun tournament to watch!
Thanks for the info....tickets bought!
Jumping in Mirror Lake year after year gave me some of my best memories (the parts I remember) from my college days!
tOSU offensive line and stable of backs would run all over Oregon
Glad to see the refs are letting them play in this game. More no calls should favor Stanford.
What a clown show. UO vs Standford anyone?
Did the walrus take over for Oklahoma's offense?
A long way for Bell to throw it, seriously?!?
3-2 this is a great baseball game!
The enforcement of this rule is so inconsistent it's unreal!
WOW 3 fouls. Hope the guy is alright.
Hahaha, I look forward to reading Ramzy's articles each week....you can always count on them for a good laugh or two!
Being accused doesn't entail being guilty. Yes, you can make your own assumptions, but nevertheless he was never found guilty of those accusations. Regardless, he was a music genius and I see nothing wrong with honoring his music.
I remain optimistic about this team and the defense's ability to correct its mistakes sooner rather than later. There is plenty of athleticism and potential, and I believe the coaching staff would get things in order, especially with a bye week.
It's nice to see the optimism....it's a nice change from all the pessimistic posts and headlines from both Buckeye fans and 'outsiders'.
I agree, it's a little presumptuous to call this our only remaining challenge. But with the PSU game being in Columbus under the lights, I see it less challenging than if it were an away game. Also I think after the IU and TTUN games we'll have a better idea of how tough PSU will be because IMO their schedule hasn't been too challenging yet. And when they did play a 'better' team, in UCF, they lost.
Agreed. I'm not surprised at all with that stat considering Coach Meyer's earlier comments of playing conservative 'victory mode.' A little contradictory with his messaging of the teams 4th quarter play.
Maybe we'll see a little different look this week in the 4th quarter, hard to tell.
This year we have a lot more options on offense, with more speed. I think Wisky will have a tough time with the likes of Miller, Hall, Wilson, etc. on the field at the same time. They may have been able to contain Miller last year, but containing all of those guys will be a tough task.
If we can do a good job of stopping the run and eliminate big plays this will force Wisky to throw the ball and then we'll be in good shape.
I agree. I'll be celebrating a birthday in Columbus for the weekend. Now I don't have any games other than the Buckeyes to worry about. More time to focus on going out haha.
Let's hope MSU beats the Irish...the B1G needs all the help it can get on its perception.
It will be good for Braxton to get some game time reps and hopefully he'll be healthy and ready to go for next week against Wisky!
Totally SPOT on with this write-up! It really is quite amazing to me how the media and all of its trolls have 'evolved' so quickly and become so tired of scandals when the SEC is involved and Ohio State.
Sure the NCAA rules are probably out of touch and need to be refined, but that's not what they were saying three years ago. There has been a complete 180. Every chance the media had they took a shot at Ohio State during the Tatgate scandal and now it seems those same outlets are defending the (SEC) players and programs every time something comes up.
It's frustrating that most people, except Buckeye fans, fail to see or recognize the hipocracy that is the media.