Buckeye1996
---
Member since 08 February 2012 | Blog
Helmet Stickers: 2,964 | Leaderboard
Voting Record: 695 / 81
Favorites
COLLEGE FOOTBALL PLAYER: Eddie George
COLLEGE BASKETBALL PLAYER: John Havlicek
NFL TEAM: Dallas Cowboys
NBA TEAM: Boston Celtics
MLB TEAM: Reds
Recent Activity
Kirk: "I weighed about 305 and I was shredded."
LOL. I love it.
So they misspelled the word 'come'. What is the big deal?
Got to have a guy like Bosa. Getting blocked by two or three guys surely opens up the rest for other guys. Hard to accurately measure a guy who changes the entire scheme of the opposing offense!
How many times have we seen that play go for a Zeke TD? isn't this the same play Zeke went 85 against Bama? There are others as well.
This is a bread and butter play. Somehow we always make the opposing LBs look stupid with this play. Either with the LB flowing the wrong way or with Evan blowing them up on the block.
You want to play at Ohio State?
You-want-to-play-at-THE-Ohio-State?
Then you better be the solutions guy. The leader. The teammate.
That's all we accept here at THE Ohio State
Selfless. Hard working. That is what we are about.
You want this? *points at ring*
Then you got to EARN it!
Now.
Who do YOU want to be? The pain or the solution?
What are the chances of a full recovery or cure or whatever term is used to define outcome?
Birthday/cake example?
Funny as hell!
James-Moz combo hard to defend against.
Marlana was born with Cytomeglo virus (CMV), by the time she was a few weeks old it was discovered that she was blind. Her optic nerve never formed. She was not expected to live past one year.
http://www.littlemarlana.com/my-story.html
I'm turning into a Cavs fan. Never thought I would but I call Ohio my home even though I live elsewhere. I would like nothing more than seeing the Cavs to bring it home.
I'm predicting a blow out win for the Cavs.
There used to be a coin meter where I would park. I can't remember exactly where it was but I do know it was on campus near the library.
The damn thing didn't work, and always had 47 minutes left. I used that thing for about a year and half until they figured it out and replaced it. I never got a ticket...lol.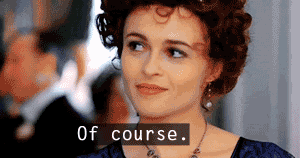 The Dukie will flop and get Urban called for blocking.
Drink for three. He said she is pregnant. *counts fingers*...yes that is three!
The only thing TTUN will be pounding is sand and ..well you know.
I couldn't find the 'HELL NO!' button.
Wut?
Recede, secede....lol. You guys crack me up.
James Jones is a huge liability.
Fourth quarter boyz. Let's go!
GS can't handle the bigs. Keep pounding the paint.
LeBron's best shot is that sick fade away in the paint. Ridiculously unstoppable shot. I've never seen anyone do it like he does. It is almost unblockable.