Buckeye1996
---
Member since 08 February 2012 | Blog
Favorites
COLLEGE FOOTBALL PLAYER: Eddie George
COLLEGE BASKETBALL PLAYER: John Havlicek
MLB TEAM: Reds
Recent Activity
Ahhh...... ;-)
Yeah, I did. Packing a piece back to the site of your ass beating is NOT recommended.
His melon ate too many 3 piece chicken McNuggets. Somebody must have a heck of a right, right, left hook combo. Left him with some serious Tangy BarBeQue issues.
Thanks for the write-up on the wrestling bucks! This is really great information!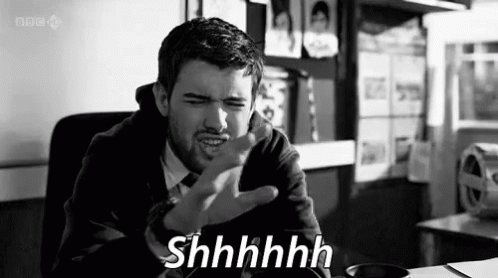 And dilute the content!
ESPN (at least on the radio that I listen to) is going down hill. I quit listening to Lebetard or whatever his name is. Can't stand it. I also can't stand listening to Izzy and Spain as their show always ends up talking about issues other than sports. Don't want to say what they are because it might violate policy but here is a hint. They are societal/lifestyle issues that have very little to do with sports (some may argue they do but it is not my cup of tea).
I like the idea but what are you going to do when the pdop gets killed and you get 10 meter accuracy with a GPS? Man-made stuff will get in the way of triangulation.
A better solution may be to set up a local tracking system within the stadium.
I like where your head is at...
Yes. My message was that there is a ton of talent in Ohio that are D1 prospects, not the notion that we are not getting them. I should have clarified.
All those Ohio dudes going to play ball elsewhere. Amazing.
Hmmm.....that post reminds me of another post.
Sparty, in general, is becoming a big pain in the rear.
And it just seems to mean more, especially in the SEC.
It is a great system. It is NC so I expect loyalty to in state schools but my problem come from those who think OSU gives out diplomas from a cheez-it bag. Somehow the argument always moves from comparing OSU football to State's, Chapel Hill's football etc. to academic standards. In some cases, that argument is made by the same bastards that hired me, an OSU grad...lol.
Undergrad at OSU? It seems the entire population of this state sucks the tailpipe of either State, Duke or the Tarheels. Makes me sick sometimes...haha.
I'll take it :-)
I teach GIS at a major U here in NC so the data center was a slam dunk for me. I know the guy who heads the now defunked (I believe) apple maps. Haven't talked to him in awhile so he may have been fired after the last fiasco they had with their maps.
Of course the Apple data center is there but I have only passed by the joint after a trip back from asheville going to gastonia. I hit 321 south off of 40 e.
No way my man. I know geography, especially that of NC. How much you got in that account? ;-)
He's damn good, and that is not debatable.
Hold back on that bet my friend. I live an hour and half away from Maiden...lol.
I'm confused but not really. He wanted out, and Urban didn't want him or some combination of the two. That is all I can draw from this.
It seems to me that the decision on when to play freshman is a difficult balancing act. Young guys even with talent tend to make the small mistakes that can lead to a loss. We were a REALLY young team this year, and that game with Clemson only illuminated how youth and small mistakes can add up to an ass kicking. That team up north had a ton of seniors (and arguably less talent), but their experience showed up in their game play. They were methodical, disciplined, and difficult to beat - not because they had more talent, but because they executed well and capitalized on the other team's mistakes.