Buckeye1996
---
Member since 08 February 2012 | Blog
Helmet Stickers: 3,268 | Leaderboard
Voting Record: 800 / 81
Favorites
COLLEGE FOOTBALL PLAYER: Eddie George
COLLEGE BASKETBALL PLAYER: John Havlicek
NFL TEAM: Dallas Cowboys
NBA TEAM: Boston Celtics
MLB TEAM: Reds
Recent Activity
I have nothing to add except I hope I never get them. MEDIC!
Who (Joey that is) now happens to have his name tossed about as a top five NFL draft pick. Go figure.
Yes. There is a difference.
I understand now. I don't get why they don't allow people access it via BTN Go in some areas in the states but you can internationally. That makes zero sense especially if you are willing to pay.
My half of a cent.
Illegal. No sense putting yourself in a bad situation. Either pay or watch it at a bar, with friends, or wait for a replay.
They have a gazillion locations in Indiana with an enrollment of almost 100k... what!?
Ivy Tech Community College is a public institution in Indianapolis, Indiana. Its campus is located in a city, with a total enrollment of 98,778. The school utilizes a semester-based academic calendar. The student-faculty ratio is 20-to-1. The highest degree offered at Ivy Tech Community College is an associate degree. The school has an open admissions policy and offers credit for life experiences.
http://www.usnews.com/education/community-colleges/ivy-tech-community-college-CC03943
Where is the brick wall?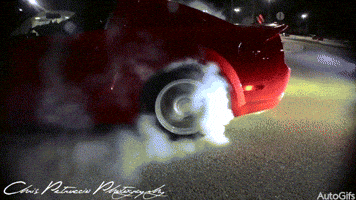 Less than a 1000 email accounts given the large base of employees, alumni 'n such with email accounts for nearly all of these Universities? Not significant. Pssfttt!
Who's to say that half of these emails are not stolen off of U websites or other locations for creating fake accounts.
Wonderful ladies, and awesome moms. Great to have them as part of the Buckeye family.
Not to take away from the excitement but I think I am your first upvote!
Horrible. Thoughts to the family and friends.
To the Victor goes the spoils?
I did not realize Perry was that big. He is a thumper, and a tackling machine!
Damn straight! I fall into that camp (the quiet majority who really appreciates the hard work).
When you say Natty are you talking about Natty Greene's beer?
Homer call by the ump. Ryan should have been gone although it was a historic series of events. Ventura needed to learn how to throw down..lol.
As a side story, I remember pitching in the PCL semifinal championship and we had a homer ump who really didn't seem to want us little town dudes to win the game. His name was Blacky. Strange name but I will never forget or forgive him.
My secret pitch was a nasty curve ball. I'd throw a few heaters inside to warm up the batters and then come at them with the curve ball. They would almost always bail out and get called on strikes. Well. Blacky had his own strike zone, and refused to call the curve a strike. It could have been dead center plate, and he would call ...BBBBAAAAALLLL.. I asked him one time why he never called the curve ball a strike and he said that the ball went around the plate by the time it got to the catcher's glove. I told him the catcher's glove was dead center, waist high in the strike zone when the ball hit his glove, and that his logic defied the laws of physics.
It has been 35 years and I still want to hurt him...ha.
So. what was the problem?
Good lawd!
I am so glad that I grew up when the computer took up an entire city block, and the internet was a NSA rumor.
I got to see, touch, and hopefully feel my prey dates.
Ha ha. Freak'n awesome video, and dogs!
Pryor's interview just impressed the hell out of me. He has grown up so much.
I sincerely wish him the best. I'd love to see him galloping through the secondary once or twice more!
I'm going to create a business that sells drone radio jammers for home defense.
One of those phuckers enters my airspace, and it will get sent directly to back side of the source. Now that would be a treat to watch. A drone enema.
Here's my slogan: They fly 'em, we fry 'em.