Buckeye Scottie
---
Member since 11 October 2010 | Blog
Helmet Stickers: 444 | Leaderboard
Favorites
SPORTS MOMENT: One night in Glendale...
COLLEGE FOOTBALL PLAYER: Bobby Olive & Carlos Snow
COLLEGE BASKETBALL PLAYER: Treg Lee
NFL TEAM: Philadelphia Eagles
NHL TEAM: CBJ
NBA TEAM: meh
MLB TEAM: Cincinnati Reds
SOCCER TEAM: No thank you
Recent Activity
Raphael was the worst, those sissy sai's were terrible to fight with. Perhaps just my Napoleon complex but Leo's katanas and Donnie's bo staff, those two were carrying the big sticks.
Congrats Andy. At first I was like:
Then it hit me, it's probably more like: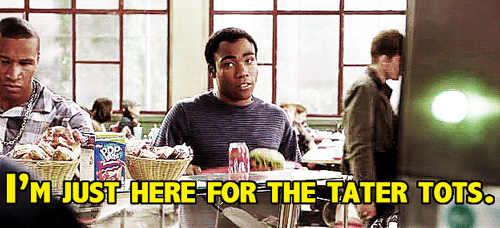 Not to be a dick, but it is Big Ern (as in Ernie) McCracken. Love that movie, so the Big Earl comment may irk me more than most.
If you are too lazy to click the link...
She was the first thing I saw. Am I the only one that thinks she looks like Stephanie McMahon? Like she just witnessed Coach K get a Pedigree?
...they droppin' and yellin' it's a tad bit late Nate Dogg and Warren G had to regulate...
Jr's swing is STILL the prettiest swing I have ever witnessed.
I finally got sick of IE and finally made the switch back to Firefox. Couldn't be happier, nearly EVERYTHING works better. Head over to mozilla.org and download Firefox and thank me later.
Not trying to be a dick, but you can't argue at all with the 5 seed. It is the B1G tourney, that seed was earned based on records etc. It isn't like the NCAA tourney that they select teams and rank them. Conference tourney is based on the regular season, so it isn't about being fair. It is what they earned.
I do agree, time to go out and win some games. The draw isn't terrible, definitely should have every chance to win 2, and then with UM all bets are off against the archenemy.
I think every press conferance that Bert or Saban has needs to incorporate the 'hidden agenda' phrase into it. That is gold, RichRod. Well played, sir, well played.
Can solve a Rubiks Cube in a minute and change, but hasn't solved the jump shot in 22 years...I love me some Crafty as much as the next guy, but let's face it, he can't shoot. Hell of a floor general though and really going to miss that D next year. Scott has been taking notes though, as he is damn near on par.
I was thinking it was more for being on the floor, hell he could smell Stauskis' jock he was so far on the court.
Agree with you wholeheartedly. I too think unions have outlasted their use. To anyone saying that their cost of education is small potatoes, I welcome them to take over my 15-yr student loan repayment. As you stated, training tables, tutors, medical, swag/clothing (just don't sell it). I worked at a factory during my Sr yr, was unionized. Worked 3rd shift, as most all of us were younger. We also dominated production, and it really wasn't even close. We were lowest on the totem pole. All of the employees on first shift had been there for 20 yrs, made twice as much as us and produced half as much. Layoffs come, guess what, 3rd shift was let go because of the union says layoffs are based solely on seniority.
I know that is an isolated case, but one that will probably stay with me forever. Not sure I would ever be pro-union again.
Why stupid? With the oversigning that Saban does, he is almost like Darwin...survival of the fittest. I don't think Saban will be crying over them leaving. He gets to keep the best, and the rest leave or grayshirt. It's one less schollie he has to pull from someone else.
Until that loophole is fixed, you won't see Saban crying over this. Granted, I think his gig of 1-yr schollies is ridiculous, it is what it is (kudos to the cliche article).
For those of you 'In a relationship' and forgot it was Valentine's Day, consider yourself covered:
This one?
Penny, and NOT just because she poked MY eyes out!
Those helmet chairs are friggin' sweet!
The joy of the question is which style do you prefer? Cooper probably brought in the best overall talent, but as mentioned before, he didn't seem to lock down Ohio like Tress did. Tress LOCKED IT DOWN in the OH and cherry picked the rest of the country. Urbs seems to focus in on top notch guys only, takes the top 5-7 in Ohio and then goes anywhere to get whatever else he wants/needs.
All 3 styles have been pretty damn successful, but only Tress has a ring on his finger (while at OSU) to prove it.
I still voted Urbz...but could be swayed to any of them depending on the argument presented.
Big men are hard to find, that is a big reason. There have been other 'bigs' that have been solid if not spectacular: Sullinger, Koufous, Mullens. It just that they all left early and never reached their top potential while at OSU. As much as I absolutely cannot stand to watch Amir Williams play, he was a McDonald's All-American. That is 4 NBA bigs + Amir in the last 10 yrs or so. I would say that isn't too shabby.