Buckeye Scottie
---
Member since 11 October 2010 | Blog
Favorites
SPORTS MOMENT: 1st Ever Undisputed Champion! Also, One night in Glendale...
COLLEGE FOOTBALL PLAYER: Move over Bobby Olive & Carlos Snow, Hello EzE and DLee
COLLEGE BASKETBALL PLAYER: Jimmy Jackson
NFL TEAM: Philadelphia Eagles
NHL TEAM: CBJ
NBA TEAM: meh
MLB TEAM: Cincinnati Reds
SOCCER TEAM: No thank you
Recent Activity
Patiently waiting for Cardale's reply...
Yuck at that entire comment. It sounds like you're ok with just being mediocre. That's sad.
So by this logic, if we aren't Duke or Kentucky we're mediocre? No in between there? So a second tier team is mediocre? The Michigan States, Wisconsins, Villanovas, all mediocre? Then yes, I will be happy with those mediocre programs.
My point about the Ohio kids was in regards to the #FireThad haters last year that said we had to keep the Ohio kids home. Now he keeps the Ohio kids home, and people want him out for not bringing in National recruits.
I agree with your last point about raising the stakes and falling short lately, though.
Although, I think this is CLOSE to being done...Isn't Browning planning to early enroll in January? That would only give him like 2-3 weeks to change his mind.
Not to mention everyone freaking out that Thad wasn't recruiting Ohio enough. Now we get #1,#4 &,#5 in the state and they aren't good enough. You can't have it both ways. Ohio isn't a national prep basketball power like football. So do you want highly ranked national players or the top in-state kids? You can't have it both ways. I think Thad has done a decent job of both (last year's class notwithstanding). Regardless of our scarlet colored glasses, OSU is a football school and we are in that second tier in Basketball. We aren't on the UNC, UK, Duke level in BBall.
And his 4th best player won the DPOY in the conference!
If only they could have shown Harbaugh's antics and penalty. Curtis was very Bo-like on that run! So awesome to see this, being that I probably have logged several years of my life playing this game.
Peppers has a subpar game and is not a Heisman finalist.
But, but, but he has 163 yds rushing this year! And 3 yds receiving!! And 65 total tackles and no interceptions. I mean this guy is re-writing the history books as the best baller (not just footballer) in the history of mankind! Forget the Heisman, give this man a Congressional Medal of Honor!
The fact he is even in the same sentence as Heisman is such a joke. He is a good PR, that is about it.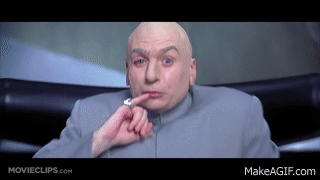 I like this topic!!
Agree, I bet they target Samuel, a la Dontre last year, with the gang rape on the opening kickoff.
I hope so, but I think this is Cam Robinson's to lose, arrest and all. SEC plays by different rules.
Damn size constraints doesn't do this gif justice, but you get the picture. LSUFREEK is a national treasure.
David Bell provided some GREAT minutes last night. If he can provide that consistently, this team may be OK moving forward!
Damn fine work, Walt. Damn fine!
More like the hookers....but don't tell Craig James.
Those scars on Jae'Sean's shoulders are nasty!
Still can't figure out how a team of D1 athletes can't shoot a damn free throw!
The refs were calling EVERYTHING to start this game, no flow whatsoever.
Had to log-in to upvote this. Thanks for the laugh!
Thinking the same thing, hoping someone brought that up. This is what "clemsoning" is.
Not sure I could pull off the Predator hairstyle. You do you, TP!