Buckeye-in-pitt
from Pittsburgh
Member since 21 July 2013 | Blog
Favorites
NFL TEAM: Steelers
MLB TEAM: Pirates
Recent Activity
Love this site. First thing I read in the morning and what I shut my laptop to in the evening. Thanks for always giving me something good to read about my favorite college athletics. Here's to the next 10!!!
Go Buckeyes
Oh I hate them all right. Maybe 'aware' would be a better word.
THIS IS THE BEST DAY EVER
I really believe that adversity lights a fire under a team, especially when said team is uber talented to begin with... I hope Houston doesn't take down the Sooners week 1. A pissed off Oklahoma team sounds like no fun to deal with
That was my first Ohio State game! I was a wee lad. Wait, this was the game where it was like 100 degrees and it went into three overtimes, right?
Edit: After further review of the comments beneath, it was.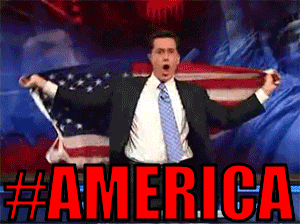 Are the three finals cited above the only three medal events tonight?
The message was pretty sensible. I guess it was just more of his mannerisms. I laughed when he said he could play a series again... But maybe if Urban said that I would be ready for him to strap on up. And he said he brought cleats to Wrigley field because Gregg Maddux said the mound was slippery. I thought that just added to the bizzarity (sp). He's asked a question and he looks at gene like he didn't understand or he thinks its a weird question. Again maybe I'm the crazy one
"Smell the grass, I can hear the cleats walking on the cement as you're coming out of the tunnel. Did I say you can smell the grass?"
Ugh he said he thought he could still play a series of college football. His eyes are weird! Play football for as long as you can Coach And then die. Maybe I'm the crazy one. I just thought the interview was bizarre and made for great television.
If the US were to lose to Venezuala, or anyone in this tournament come to think of it, would it become the biggest upset in Olympic history? Passing Miracle on Ice?
Go America and go Buckeyes
Jim Harabaugh is nuts. Absolutely crazy. Wow. That interview is just entertaining.
"Smell the grass, I can hear the cleats walking on the cement as you're coming out of the tunnel. Did I say you can smell the grass?"
Urban is the man. Nooo doubt about it. Would not trade Urban for the world. But mann 5 titles is good. Also, when I hear "5 national titles" I think Alabama before I think Saban. Not that I don't care about Urban's two titles at Florida, but I wish they were here. Basically I'm just a spoiled rotten greedy Ohio State fan and I want more trophies and to be at the very top of the college football world
I'm on the hunt for many tickets for Penn State this year if anyone has the plug. I'm not really worried about it quite yet cause were still > two months away from that game but its never too early to start looking. My ass will most definitely be in that stadium, and I certainly won't be wearing anything white
Honestly, you know who needed an expansion more than Iowa and Penn State? TTUP. mgoblog is so bad.
I'm doing this