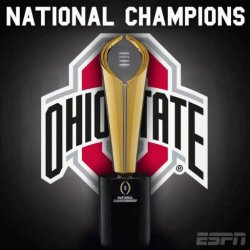 Buckeye Knight
---
Member since 27 July 2013 | Blog
Helmet Stickers: 20,587 | Leaderboard
Voting Record: 5682 / 33
Favorites
SPORTS MOMENT: 1997 Rose Bowl and 2014-15 National Championship Game.
COLLEGE FOOTBALL PLAYER: Eddie George
Recent Activity
Hell yeah Braxton!
I watched both Barrow and Wallace's games this weekend.
Barrow is an absolute monster. If he keeps playing like this all year, he will skyrocket. He really was the best player on the field.
Wallace has a ton of potential, but his entire offense looked out of whack. He was running for his life many times, then it seemed like either he made some errant throws or the receiver would drop the ball when Wallace put it right in their hands. I must have seen at least 7 dropped passes that were right on the money. He put up some good yardage numbers throwing the ball though.
Agreed. And if you are looking for weights and machines, you can find awesome deals on Craigslist. Workout equipment is actually one of the few things I've found CL to be great for.
For me, it's the opposite. I have no problem motivating myself to walk down the stairs and pounding out a workout.
Sometimes though I work out of town. After working all day and going back to the hotel, I DREAD the thought of having to drive to a packed gym and waiting on people to use weights/machines.
Same here. I workout 4 times a week. I have made it more of a priority in my life and have had to say no to some things recently that I would normally have gone to. The nice thing with the gym being in my basement, my kids usually come down and do a small workout with me for awhile. So I get some time with my kids and they get to be more fit.
Dupe deleted, slow server today.
I wasn't a part of the 1st thread, but thought I'd share. After taking 2014 off of working out for a shoulder injury, I started lifting back in January of this year. In April, I decided to lose some weight. I've gone from 285 lbs to 248 lbs. since then, bodyfat is at 17%. I used an app to count my calories and eating high protein. I measure and weigh almost all of my food, when I can't, I try to estimate the amount and log it.
Right now I've started upping my calories and trying to gain back some muscle and strength. I'm at 3,000 /day this week. I'm going to keep raising the calories slowly until I find maintenance level, then try to do a slow, clean bulk for awhile. Ultimately, my goal is to get around 12% bodyfat at 245 lbs.
Time for a home gym? You'll save a ton of time.
He really is the best player out there today. He's been in the backfield just about every single play.
In the backfield every play. The kid is a stud. IMG is absolutely loaded.
Had some homework fun with my oldest daughter the other night. It sucks putting in 12 hours at work, taking the kids to their activities, then having to try to teach myself her common core math every night.
Torrance Gibson throwing the ball to himself.
Make no mistake, Urban is doing the driving. And you better not park in his spot.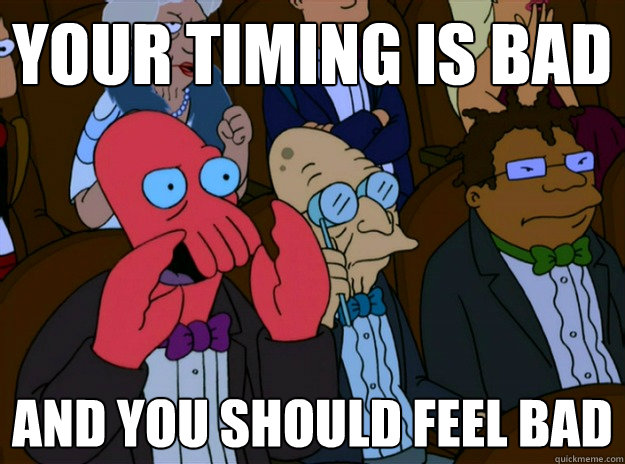 There was a run at Teevine last year.
The Star Wars OSU gear is solid. I have to get some.
I wore this the last 3 games of last season. Needless to say, I'll be wearing it every gameday until we lose next, hopefully in 2025 or so.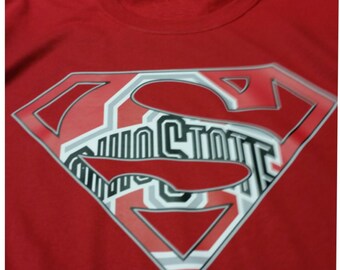 Mitchell committing to TTUN.
I'm guessing his opinion on hair care products is spot on though.
Just in time for Halloween.
I'll wait for next year's edition with two trophies.
I've seen that somewhere before.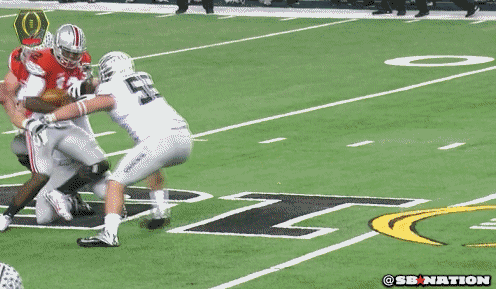 Cardale cheatin on Ronda with some HS girls? He's leanin in, too.