Buckeye Knight
---
Member since 27 July 2013 | Blog
Helmet Stickers: 16,677 | Leaderboard
Voting Record: 4777 / 33
Favorites
SPORTS MOMENT: 1997 Rose Bowl and 2014-15 National Championship Game.
COLLEGE FOOTBALL PLAYER: Eddie George
Recent Activity
Team voted to let him play.
Tough call, but I hope Warinner never leaves OSU. If nothing else, he's a world class OL coach. Hopefully he turns out to be a brilliant OC as well.
Mine's a Galaxy S4, Android 4.4.2.
Good looking out! I've only been able to do it a few times and never figured out why.
Last year's game was the perfect storm for VT. O line hadn't gelled, they obviously had no clue nor even practiced blocking vs bear defense, JT was running for his life, VTs offense made the most diving catches in a single game that I've ever seen in my life, many for bs first downs. Methinks this year will be very different.
Only been a few times, got a chicken burrito with a bunch of stuff on it. Been to Hot Head Burrito a few times too, I prefer that bc they have some great sauces.
Sexy legs, who is she? (HEAVY cell phone sarcasm font)
Top Gun was rated PG, but other than the cool jets, it was very much adult material.
J/k
Who is that pretender?
Han Solo
The Rock was good, but dem cars...
Yep. I think Rocky has a lot of good things to teach kids. Top Gun on the other hand, I'm shocked that my parents let me watch it so often, if at all.
Exposure U?
Flight of The Navigator - Another good one.
Sweep the leg!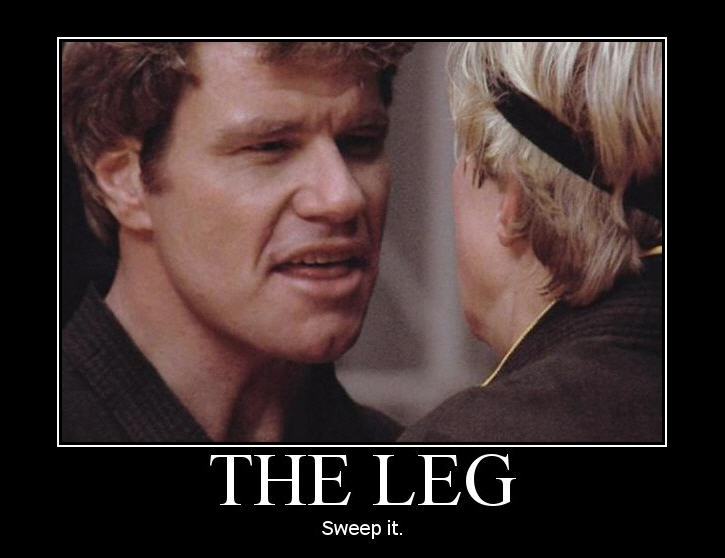 From the fortune teller guy, it seems like Rollo is about to get his time in the spotlight.
She wasn't bad. I preferred Lex's lady.
Forgot about Superman. I geeked out to some Christopher Reeve.
Big Hero 6 is a great new one. Our whole family loved it.
Star Wars
Top Gun
The Last Starfighter
Back to the Future Series
Rocky Series
I tried them along with Lords of the Fallen, but I HATE doing things over and over again until you have them memorized. Just not the type of game for me. That and with Lords of the Fallen, the mechanics were slow and clunky for what they wanted you to do.
It's not worth making unless it's legendary!
My friends are pretty split between the systems, but the fact that games keep coming out in 1080p on the PS4 and 900p on the Xbone was the deciding factor for me. I used to love PC games, but have since gotten away from upgrading my rig and spending money on high priced video cards.