Buckeye in Illini country
---
Urbana, Illinois (via Cincinnati, Ohio)
Member since 27 July 2011 | Blog
Helmet Stickers: 3,983 | Leaderboard
The Ohio State University Class of 2010.

Currently a grad student in materials science and engineering at the University of Illinois.

Do not live in a van down by the river.
Favorites
SPORTS MOMENT: 2006: #1Ohio State vs. #2Michigan in the 'Shoe! I have never seen a better game in person.

Close 2nd = 2010 Rose Bowl: Ohio State vs. Oregon, 35 hour drive straight through was well worth it.

Close 3rd = 2011 Sugar Bowl: Ohio State vs. Arkansas, yelling F*%K you to Mark May made my life
COLLEGE FOOTBALL PLAYER: Troy Smith, Beanie Wells, Chris Spielman, James Laurinaitis, Orlando Pace, Nick Mangold
COLLEGE BASKETBALL PLAYER: Aaron Craft, Jon 3Bler, David Lighty, Mike Conley Jr., Mark Titus
NFL TEAM: Bengals
NHL TEAM: Blue Jackets
NBA TEAM: Spurs
MLB TEAM: Reds
SOCCER TEAM: 'Merica
Recent Activity
Same thing happened to Va Tech. They shot up (not as high) the polls after beating us. Then they proceeded to lose three of five games. Arizona has since only lost close to a decent USC team.
Only when he makes bad play calls. Otherwise we want more Herman.
Beaver hunting season
Zooey wants bikini girls instead, but the nice wallpaper will do for now.
Penn State is just as much of a rival to Ohio State as Illinois is, which is to say not much of one.
I have lived outside of Ohio for about 4.5 years now. I own a house in Urbana, IL, but it is not home. Home to me is Cincinnati and Columbus; home to me is Ohio.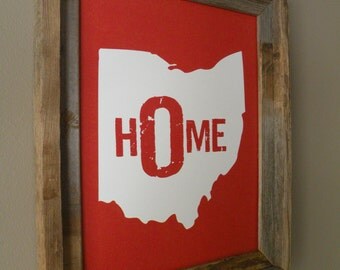 They are about where I thought they would be. Although UM and PSU are worse than I thought they would be.
Party on 11W Dry Goods. Keep them coming. Purchased, done and done.
I definitely second (or third) Buckeye Donuts. Their donuts are good, but their breakfast sandwiches (sausage, egg, and cheese on a croissant with tater tots) are amazing.
But is that really him in this photo? Could be photo-shopped.
1 CT Crunch (hands down)
2 Honey Bunches of Oats - Morning Energy - Chocolate Almond Crunch
3 Cinnamon Life
4 Honey Nut Cheerios
5 Apple Jacks
Not a huge fan of it. Two Oktoberfest beers I really enjoy are Rhinegeist's Franz Oktoberfest and Point Brewing's Oktoberfest. Christian Moerlein's was also decent.
Kentucky, outside of Northern Kentucky (and maybe Louisville), is garbage. N. Kentucky is propped up by Cincinnati and southern Ohio. Hence why I think, if at all possible, we should get an airport between Cincinnati/ Dayton and move away from using CVG in Hebron, KY.
We should be embarrassed that in the 19th century America we had to fight a war over whether or not you could own people, simply because of the color of their skin.
FTFY.
If I cared, I would resent that remark.
He is a UM law student and UM fan. He is wearing a shirt of his rival to say he won't support UM as long as Brandon is the AD.
Also,
Agreed on both counts.

Not sure if you got the reference...
Mel likes your conspiracy theory.
That whole post was clearly a joke. Notice the "B-E-N-G-H-A-Z-I". OP was trolling _GoBlog.
To both of you.
Bow down to the gingers. We will rule the world
Damn. I didn't realize it was that many.
I also saw them in Columbus in 2009-ish and last night seemed to blow it out of the water. They just bring so much passion to their performances; PJ is probably my favorite band, and their live performances are top notch.