Buckeye in Illini country
---
Urbana, Illinois (via Cincinnati, Ohio)
Member since 27 July 2011 | Blog
Helmet Stickers: 4,524 | Leaderboard
The Ohio State University Class of 2010.

Currently a grad student in materials science and engineering at the University of Illinois.

Do not live in a van down by the river.
Favorites
SPORTS MOMENT: 2006: #1Ohio State vs. #2Michigan in the 'Shoe! I have never seen a better game in person.

Close 2nd = 2010 Rose Bowl: Ohio State vs. Oregon, 35 hour drive straight through was well worth it.

Close 3rd = 2011 Sugar Bowl: Ohio State vs. Arkansas, yelling F*%K you to Mark May made my life
COLLEGE FOOTBALL PLAYER: Troy Smith, Beanie Wells, Chris Spielman, James Laurinaitis, Orlando Pace, Nick Mangold
COLLEGE BASKETBALL PLAYER: Aaron Craft, Jon 3Bler, David Lighty, Mike Conley Jr., Mark Titus
NFL TEAM: Bengals
NHL TEAM: Blue Jackets
NBA TEAM: Spurs
MLB TEAM: Reds
SOCCER TEAM: 'Merica
Recent Activity
Thank you Canada! I would definitely struggle to sing "Oh Canada!"
125 (anything under 150 and we are golden)
The one day I don't read the Skully. Oops
We are somewhere in the top 7. I don't know where to put us. We are all pretty damn equal. An 8-team playoff sure seems logical.
It could indirectly go towards academic programs in that the huge revenue from football goes to the athletic department which gives scholarships to smaller sports like wrestling or cross country. These athletes potentially would not come to OSU without that scholarship.
The past two games seem like we are getting beat up front badly in the run game; hence why Michael Bennett spoke at halftime. Any clues as to what needs to be done especially as we take on the great run games of Indiana and later Wisconsin?
http://en.wikipedia.org/wiki/Little_500
Never heard of it until now. Now I understand.
How about Brutus McQueen riding in the Buckeye Bullitt?
MSU is the bulldogs, not the rebels. They have a good (not great) win now (over Auburn) but would have two if they beat Ole Miss. I'm hoping they lose to the Rebels.
Yo dawg, I like your ride.
http://www.chitownbars.com/Ohio-State-Buckeye-Bars-in-Chicago-.aspx
I think I've been to O'Donovan's and Mickey's.
What just happened?
Thanks Ollie
No mention of the Basketbucks DJ? This team will be fun to watch. They will have ups and downs but damn do they love to get the ball and shoot. Just like a former fan favorite.
This team will be both great and frustrating to watch. Hopefully it is more often great going forward. We seem to have several guys who play like Deshaun Thomas did his freshman year. Get the ball and shoot. Hopefully this team will gel and make the extra pass for a better shot because I doubt we can keep up the 65% shooting. Also the zone D was often frustrating to watch. When it works, it is amazing, but when it fails, it fails badly.
Illinois is renovating their basketball arena, formerly Assembly Hall, now called the State Farm Center. It would have been cheaper to build a brand new arena, but the major donors insisted that they renovate the current building instead.
As for the football team, I think the facilities are fine; it's just the coaching staff that is awful.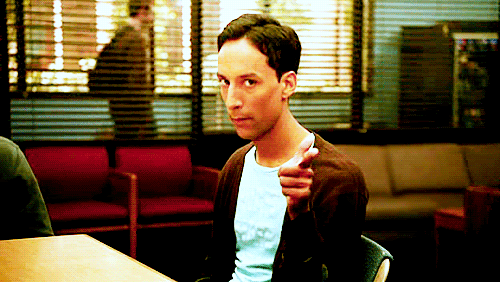 Bang!
(Just wished he spelled "receiving" correctly)
Exact opposite of class of the Saints fan who took the ball away from the Bengals fan whom Gresham was clearly giving the ball. At least the Saints are a classy organization and gave her one later.
Katy Perry is sad you blew up Elmo.
BANGARANG!
Great start to the season.
Correct me if I'm wrong. Isn't a major decision worth 4 points? Making it 38-4. Not a good win anymore. Worse than an SEC loss.
I went several times as a student (2006-2010), which included the back-to-back runner-up finishes. They are great events to attend. Even if you know nothing about wrestling, the energy in St. John Arena during a dual meet is awesome.