Buckeye in Illini country
---
Urbana, Illinois (via Cincinnati, Ohio)
Member since 27 July 2011 | Blog
Helmet Stickers: 5,786 | Leaderboard
Voting Record: 1298 / 156
The Ohio State University Class of 2010.

Currently a grad student in materials science and engineering at the University of Illinois.

Do not live in a van down by the river.
Favorites
SPORTS MOMENT: In Person:
2006: #1Ohio State vs. #2Michigan in the 'Shoe! I have never seen a better game in person.

Close 2nd = 2010 Rose Bowl: Ohio State vs. Oregon, 35 hour drive straight through was well worth it.

Close 3rd = 2011 Sugar Bowl: Ohio State vs. Arkansas, yelling F*%K you to Mark May made my life

4th: 2014 - Seeing CARDALE JONES and the rest of the Buckeyes destroy Wisconsin 59-0 in the B1G Championship Game.
COLLEGE FOOTBALL PLAYER: Troy Smith, Beanie Wells, Chris Spielman, James Laurinaitis, Orlando Pace, Nick Mangold, EzE
COLLEGE BASKETBALL PLAYER: Aaron Craft, Jon 3Bler, David Lighty, Mike Conley Jr., Mark Titus
NFL TEAM: Bengals
NHL TEAM: Blue Jackets
NBA TEAM: Spurs
MLB TEAM: Reds
SOCCER TEAM: 'Merica
Recent Activity
Definitely not a fan of the design for the Bengals. Let's just keep the stripes.
I wore #67 in football because my older brother wore 66. It crossed over into baseball for a year or two as well. We were both offensive/ defensive linemen.
Baseball: #11 if available, for Barry Larkin
Basketball: #50 for the Admiral David Robinson later followed by 32 or 21 for Shaq (Orlando Magic version) or Tim Duncan.
Soccer: I played but don't remember any particular number.
The big hogs up front led by the Pancake Man, Orlando Pace.
Also, Dane Sanzenbacher would go across the middle without a care in the world who was waiting to hit him.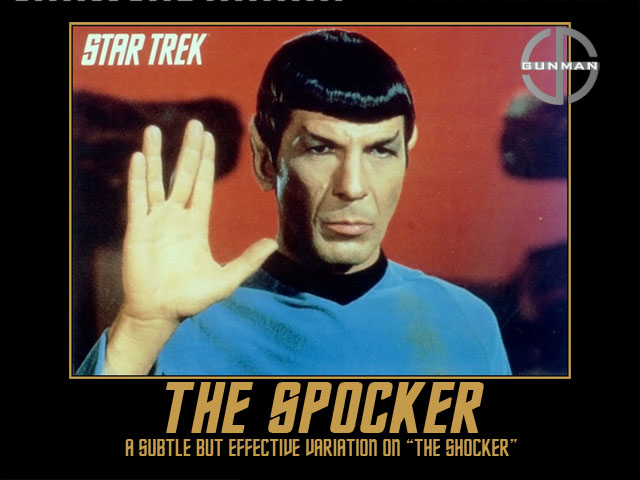 He must have some freakishly strong hands. Several times in that video, he missed the initial tackle by not necessarily wrapping up properly, but he still was able to grab and pull down the ball carrier.
Even Abed despises you Drew.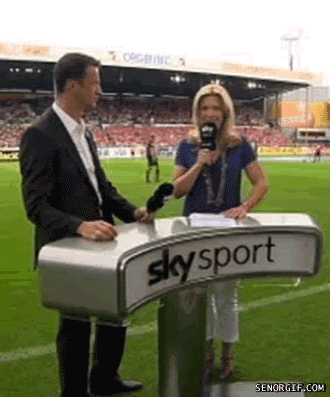 She can take one for the team.
Get out of the way Pam! We're marching here!
Did somebody say #swoon?
Bauserbombs have a better chance of reaching their target than Amir Williams doing something right.
Are you shaking your monitor?

Unky Buck 5 HOURS AGO

Even if they're not, I think you can jiggle your monitor and it'll count.
Steel.
Transistor.
LED.
Modern Li-ion battery.
I was also there a long, long time ago.
Conch, it's time to prancercise.
I got out a couple of years before the switch. I was lucky.
wants me to just believe that the last couple decades is a long enough time to properly extrapolate to millions of years of history, ignore we are supposed to be warming due to coming out of an ice age
Of course the earth has warmed and cooled over its entire existence. That is not the problem. The problem, as far as I know (I'm a materials scientist, not a climate scientist), is the rate at which the earth is warming. The rate of warming in the last half century is what is alarming.
http://www.cbsnews.com/news/an-end-to-climategate-penn-state-clears-michael-mann/
http://www.psu.edu/ur/2014/fromlive/Final_Investigation_Report.pdf
http://www.businessinsider.com/antarctic-sea-ice-climate-change-2014-12
"The first thing to note is that sea ice and land ice are two completely different things. Sea ice is simply frozen ocean water, which forms a layer of ice on top of the sea. Land ice originates on land, forming from compacted snow to form glaciers and ice sheets. Land ice melting into the oceans is what causes sea levels to rise.
While sea ice has been steadily growing in the Antarctic, land ice has actually been shrinking. In fact, a new NASA report shows that the melting rate of land ice in West Antarctica, the fastest-melting region on the continent, has tripled during the last 10 years. Researchers found that between 1992 and 2013, the region lost an average of 83 gigatons of ice every year.
Meier believes all this melting land ice might actually be causing the increase in sea ice. As glaciers melt, they pour cold freshwater into the ocean. Freshwater is easier to freeze than salty seawater, so the influx from the melting glaciers could be adding to Antarctica's sea ice."
http://journals.ametsoc.org/doi/pdf/10.1175/2008BAMS2370.1
The abstract:
"Climate science as we know it today did not exist in the 1960s and 1970s. The integrated enterprise embodied in the Nobel Prizewinning work of the Intergovernmental Panel on Climate Change existed then as separate threads of research pursued by isolated groups of scientists. Atmospheric chemists and modelers grappled with the measurement of changes in carbon dioxide and atmospheric gases, and the changes in climate that might result. Meanwhile, geologists and paleoclimate researchers tried to understand when Earth slipped into and out of ice ages, and why. An enduring popular myth suggests that in the 1970s the climate science community was predicting "global cooling" and an "imminent" ice age, an observation frequently used by those who would undermine what climate scientists say today about the prospect of global warming. A review of the literature suggests that, on the contrary, greenhouse warming even then dominated scientists' thinking as being one of the most important forces shaping Earth's climate on human time scales. More importantly than showing the falsehood of the myth, this review describes how scientists of the time built the foundation on which the cohesive enterprise of modern climate science now rests."
Also:
http://www.cbsnews.com/news/an-end-to-climategate-penn-state-clears-michael-mann/
I wouldn't call it shady. Just more of the money goes to patient/ family services rather than research. Both are very useful. Just a different aspect.
On the other hand, American Cancer Society won't get nearly as much money from me anymore as a large fraction of donations (~40%) goes toward fundraising expenses and administrative expenses (i.e. it costs a lot of money to do those Relays for Life). I'd much rather give to an organization like the V Foundation that gives more than 80% to program expenses like funding research (V foundation is at 90%).