Buckeye in Illini country
---
Urbana, Illinois (via Cincinnati, Ohio)
Member since 27 July 2011 | Blog
The Ohio State University Class of 2010.

Currently a grad student in materials science and engineering at the University of Illinois.

Do not live in a van down by the river.
Favorites
SPORTS MOMENT: In Person:
2006: #1Ohio State vs. #2Michigan in the 'Shoe! I have never seen a better game in person.

Close 2nd = 2010 Rose Bowl: Ohio State vs. Oregon, 35 hour drive straight through was well worth it.

Close 3rd = 2011 Sugar Bowl: Ohio State vs. Arkansas, yelling F*%K you to Mark May made my life

4th: 2014 - Seeing CARDALE JONES and the rest of the Buckeyes destroy Wisconsin 59-0 in the B1G Championship Game.
COLLEGE FOOTBALL PLAYER: Troy Smith, Beanie Wells, Chris Spielman, James Laurinaitis, Orlando Pace, Nick Mangold, EzE
COLLEGE BASKETBALL PLAYER: Aaron Craft, Jon 3Bler, David Lighty, Mike Conley Jr., Mark Titus
NFL TEAM: Bengals
NHL TEAM: Blue Jackets
NBA TEAM: Spurs
MLB TEAM: Reds
SOCCER TEAM: 'Merica
Recent Activity
This version of Bane was so much better.
Simple answer: they don't work and can actually impede training.
More detailed answer: http://www.bodybuilding.com/fun/do-elevation-masks-work.html
If only he wouldn't train with one of those stupid masks.
Just curious, who is the main practice coach for the heavier weight classes? Is it Coach Ryan but he's also a smaller guy? I know J Jaggers, Lou Rosselli, and now Logan Stieber will all work with the lighter weight classes.
HWT #2 Kyle Snyder (OSU) major decision over #17 Colin Jensen (NEB), 20-9 21 17
Is Kyle Snyder already the #2 ranked wrestler at Heavyweight? Does Intermat not think the lack of size will be an issue?
I'm only three miles away, but I didn't go. That damn thesis that I'm writing has to come first.
So I guess Eli Apple has made his decision to leave. Unfortunate for the team next year, but good luck to him in the pros.
Our chances of repeating have gotten a significant boost. It'll be interesting to watch him wrestle some the larger heavyweights, who could easily have 50+ lbs on him.
I didn't know Dabo was a ginger.
Florida just has a defense, nothing else. I think they would also lose to Navy, especially if it were just one week to prepare.
Note to people getting tickets. It really doesn't matter where your tickets are. I'm expecting with the cold that not many Illinois people will show up, so there will be plenty of room to move around and put your feet up with ease. At least that was the case two years ago.
I expect the student section to resemble this again: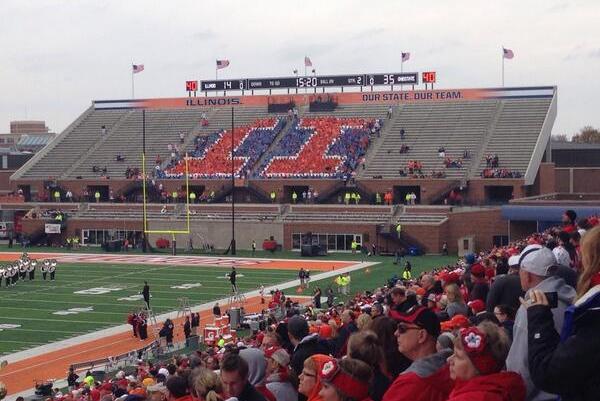 I was at the game two years ago. It was probably about half Ohio State fans.
It pays to be a student at Illinois. Only $12 for student tickets.
What's up Alvin! Any bar that I am at is an OSU bar. But no, none specifically are. Also tickets are still only about $30 on stub hub.
I would suggest not going to The Red Lion.
I really like the subtlety of this one. Well done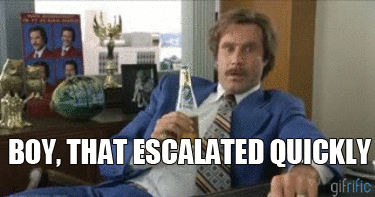 I'm putting the OSU at Illinois match on my calendar now. Don't want to miss that match when I'll still be at UIUC.
People will come to Iowa for reasons they cannot possibly fathom...
Excited to see this team wrestle; long shot to repeat but anything can happen. Go Bucks!
If the higher-ups are so dense that they don't know what Cam Heyward's use of Iron Head is referring to, then we have a different problem entirely.