Buckeye in Illini country
---
Urbana, Illinois (via Cincinnati, Ohio)
Member since 27 July 2011 | Blog
Helmet Stickers: 2,340 | Leaderboard
The Ohio State University Class of 2010.

Currently a grad student in materials science and engineering at the University of Illinois.
Favorites
SPORTS MOMENT: 2006 #1Ohio State vs. #2Michigan in the 'Shoe! I have never seen a better game in person.

Close 2nd = 2010 Rose Bowl: Ohio State vs. Oregon, 35 hour drive straight through was well worth it.

Close 3rd = 2011 Sugar Bowl: Ohio State vs. Arkansas, yelling F*%K you to Mark May made my life
COLLEGE FOOTBALL PLAYER: Troy Smith, Beanie Wells, Chris Spielman, James Laurinaitis, Orlando Pace, Nick Mangold
COLLEGE BASKETBALL PLAYER: Aaron Craft, Jon 3Bler, David Lighty, Mike Conley Jr., Mark Titus
NFL TEAM: Bengals
NHL TEAM: Blue Jackets
NBA TEAM: Spurs
MLB TEAM: Reds
Recent Activity
The Oak Tavern in Oakley is where I watched The Game last year.
High five ladies and gents.
Spring has arrived.
Spielman is a great commentator and doesn't mind wearing his Buckeye pride on his sleeve.
The background music was completely unnecessary.
(26 years old here) I would love it if they stick to this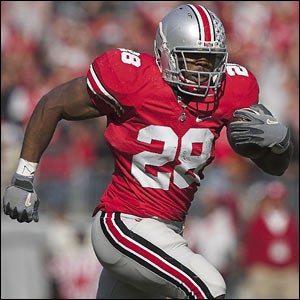 and this.
I don't know about giving a big hand to the students/ alumni. A lot of them want to bring back Chief Illiniwek. They have had votes for new mascots (such as Colonel Kernel and some others dealing with corn and/ or squirrels), but nothing has come to fruition.
Best/ worst of Illinois mascot submissions
Columbus Blue Jackets (hopefully I won't be shaving for a while) and Cincinnati Reds.
Only problem is that this would greatly affect recruiting. It would help schools in big markets like LA or NY or Chicago and hurt the land-grant schools which are in the middle of nowhere. A player could easily make more money in a big market by appearing in commercials, etc. in a big market than they could in a small market.
Edit. Mark beat me to it.
But was the boat in the ocean?
Attack the practice, not the person. Not his fault that he and his agent were able to get those bonuses. I'm sure other schools have similar style contracts; they just don't win as often. Go Bucks!
Whatever comes of the NCAA and the O'Bannon case, etc., I hope non-revenue sports are still able to give scholarships for their student-athletes. Takes a lot of dedication even if not many are watching.
We are from Ohio damn it; we must end all sentences with prepositions... at.
I'm in Urbana-Champaign for grad school.
Here is a thought. For past Photoshop Phridays, the winners often were the ones who submitted early on, even if they may not have been the best. Could we have a thread to submit them (say by midnight Phriday) and then open another thread where voting takes place? That way each submission has an equal shot at obtaining votes.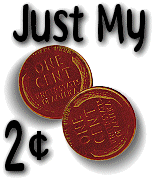 I laugh LITERALLY every time I hear "Go damn it Donald" come out of Peyton Manning's mouth.
If the Wright brothers win, should we have a vote for who is the greater Wright brother, Orville or Wilbur?
Can never be wrong when voting for Wright.
Aaron Craft has finally joined Twitter. Get your faint on, young ladies.
Men are allowed to faint as well. He is quite dreamy.
If nothing else, the Wright Brothers were the inspiration for this amazingness.
Based on the picture, he doesn't appear to be making any contact that is not induced by the offensive player. Therefore, no foul.
It's Friday!!!
But how would you know to type this without reading at least part of it. On a related note, I over-analyze everything.