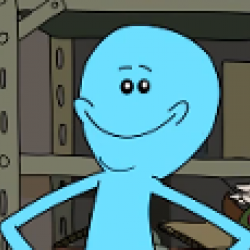 Buckeye On Elba
---
Member since 03 February 2014 | Blog
Helmet Stickers: 79 | Leaderboard
Favorites
NFL TEAM: Cleveland Browns
MLB TEAM: Cincinnati Reds
SOCCER TEAM: Columbus Crew, Bayern Munich
Recent Activity
Armani Reeves sighting! Back to the offense for what, the third time this half?
Chris Borland out of Wisconsin just got a sack for the 49ers. For me, one of the more shocking plays of last year was when he stood up El Guapo at the goal line. I nearly spilled my beer from the impact. Good to see some B1G guys doing well. Also good to know he won't be around next year.
Hyde looked really solid on that last possession. Too bad they couldn't keep it going.
It's hard to choose between this and the Torrance Gibson game. It's like choosing Past v. Future. Regardless, it makes me feel good that Present is only six days away.
Six of one, half dozen of the other? Nice.
Wow. A really nice toss and catch there for Dwyer just prior to their touchdown. I'm impressed the WR held on. Good for him.
I'm the same way. But damn does blue bring out my eyes. Not meeting girls on gameday. Worth it.
Maybe they're making a push to enter the B1G West?
Sorry for the bad pun.
For some reason that Iowa cover just reminds me of a 1997 Topps card. If not that, I feel like that exact setup could have been used at any time in the past 30 years for Iowa's cover and it would be totally appropriate.
Although I'm not at all confident in it, I'm really pulling hard for an MSU victory over Oregon in the first game of the season. If that were to happen, Oregon could win the conference and the rest of its games by Nicholls State margins and still be left out so long as the Buckeyes take care of business since that would entail OSU beating MSU, who had already beaten Oregon, albeit at the beginning of the season. Regardless, I agree with your reasoning on Oregon generally, given their history and schedule.
This is why some of us must remain unmarried. It's a burden.
Best comment I've read so far. Things are getting tense on here, which is understandable, but thanks for this.
I can hear the waves of Zihuatanejo in the background (they almost cover the snorted chuckles by the other guys). Hilarious and beautiful.
I think I read somewhere on here that he really respects Larry Johnson and even mentioned he would like to play for him. I could be wrong on the exact quote, but I'm pretty sure that was the sentiment expressed.
Though I realize this is true, part of me is optimistic this will go the way of the Nick Bosa/Bill Brasky thread.
And he was running in work boots!
Haha. Yes! Economic profit only after Step 3.5.
I like this kid's style:
1. Commits to OSU, doesn't seek attention.
2. Continues working, gains 23 pounds of muscle in the offseason.
3. ??? [something something TTUN joke]
4. Profit.
Even though we don't hear much about him, that doesn't mean he won't be a scary dude. Looking forward to it.
Or maybe "Deep South Bullets"? Come on, guys. It's so fetch!
Neither does the swapping of gold pants, thank the heavens!
Thanks, man. I don't know why I decided now was the time. But that thought of becoming Texas was terrifying to me. As things ramp up toward the season (and I get through the bar exam in a couple weeks) I hope to contribute more. Thanks for this.
First time commenting, but a long time reader. Hopefully all goes well. Anyway, a couple things from reading this article that struck me:
1) As someone said above, this is the classic Wolverine rhetoric I hear all the time from my friends who went to UM. Buckeyes are classless, cheats, have no other interests or rivalries, etc. Most of them aren't worth the time to rebuke, nor are they really all that insulting to me.
2) As for the focus on the SEC, that is a bit concerning to me, not because I think we're losing focus as a fanbase, but because I get a sense of alienation from the B1G in general. With the recent success in recruiting, against Michigan, and, until the end of last season, on the field, the B1G matchups often don't really excite me. Sure, we may drop a game to MSU or Wisconsin now and then, and I would and do hate that, but we are consistently picked by nearly all sources to win each of those games. I wonder if that doesn't create unrealistic expectations and remove the joy from winning, even if just a little bit, when we do win those games in the conference schedule. When you consistently win, and, for right or wrong, begin to feel a step above the rest of the conference, it's easy for the fanbase to begin to shift its gaze to other opponents. Right or wrong, my desire to beat the SEC or other top teams (FSU, Stanford, Oregon, OU) is probably on par with my desire to see the Buckeyes curbstomp our old rivals up north.
I guess my concern is that we may be getting ourselves into a Texas-type situation where, for right or wrong, we see ourselves on a different level, and that eventually comes back to haunt us in the conference and on the field. Just a thought, and hopefully not too offensive. Go Bucks and I look forward to interacting with you guys.
Quick edit: I guess I should also say that a lot of my feelings of ambivalence toward the B1G might go away if some of the teams step up and win their OOC games this year. That would probably make everyone feel better, in general, about our schedule and the matchups it provides during conference.