Buckeye BadDog
---
Naples, Florida (via Columbus, Ohio)
Member since 17 July 2014 | Blog
Helmet Stickers: 555 | Leaderboard
I was born on campus - at the Ohio State Hospital - and grew up just outside of Columbus near New Rome (Lincoln Village). I graduated from Westland HS in 1979, lived in a house at Norwich & Fourth for a while (Just a short walk down Iuka Ave to the Oval and the center of the Universe), and then moved to Naples, Florida in 1983. I have been down here ever since, but while I am out of Ohio, Ohio has NEVER been out of me. I have a "Buckeye" room in my house where my Godson slept whenever he came to stay with us - which worked because he is almost as big a Buckeye fan as I am. As a matter of fact, as Carlo Hyde came off the field in his last game at Naples HS, my Godson gave him his prized Buckeye nut and told him that it was great that he was going to be a Buckeye soon.
Favorites
SPORTS MOMENT: The Miracle on Ice - which occurred on my birthday, 1980
COLLEGE FOOTBALL PLAYER: Archie Griffin
COLLEGE BASKETBALL PLAYER: Aaron Craft
NFL TEAM: Tampa Bay Buccaneers
NHL TEAM: Columbus Blue Jackets
MLB TEAM: Cincinnati Reds
SOCCER TEAM: Columbus Crew
Recent Activity
"You can never pay back, but you can always pay forward."
Noted and corrected, thanks. I was just going on what a number of British friends of mine have told me over the years.
Like all true Buckeyes, I love showing off my nuts. Glad you all like them.
BTW... did you know that in England (Great Britain) the horse chestnut (aka Buckeye) is known colloquially as a KConker, because they throw them at people and "kconk" them on the head. So you see... us Buckeye fans are not that much different than our British counterparts - except that we aim our nuts specifically at the chins of Alabama (Meatchicken, B1G, etc.) fans. ;-)
I think that's where the term "Take it on the chin" originated.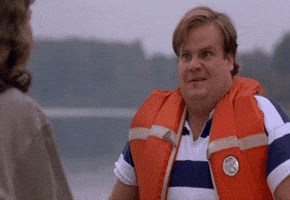 Here's a good question: Since we all believe Joey "Shrugs" Bosa will project as a 1st round draft pick after next year (IMHO he's there NOW), does he bolt for the NFL or stay a year so he can play with brother Nick Bosa - who will be a Freshman in Joey's Senior year?
Having Joey "Shrugs" Bosa for 2 more years, that a coaches' wet dream right there... and the stuff of opposing QBs nightmares.
Just another day at the office...
Maybe it's just me, but this situation seems eerily similar to one in the past. Ohio State with a "good" team facing a powerhouse team that had been dominant for some time... the powerhouse team an overwhelming (double-digit) favorite... predicted that we might stay with them up to half time but that by the end the powerhouse would be just too much for us to handle... seem like a familiar scene to anyone? 2002 season (2003 Fiesta Bowl) maybe? Miami, the old guard powerhouse then, Ohio State the upstart poseur. Ring any bells?
Not saying it's gonna happen, but it is strange how history has a way of repeating itself.
In old Ohio (Columbus) there's a team,
That's known thru-out the land;
Eleven warriors, brave and bold,
Whose fame will ever stand,
And when the ball goes over,
Our cheers will reach the sky,
Ohio Field will hear again
The Buckeye Battle Cry.
Drive! Drive on down the field;
Men of the scarlet and gray;
Don't let them thru that line,
We've got to win this game today,
Come on, Ohio!
Smash thru to victory,
We'll cheer you as you go;
Our honor defend
So we'll fight to the end
For Ohio.
Great job Warriors. You have all earned this honor. Now go out and take what is rightfully yours. And if you should falter, fear not. You have already earned the respect not just of Buckeye Nation, but all of college football.
Anybody doubt that Woody used a reference to this speech once or twice?
Never give in... just WIN baby! Go Bucks!
Soon...
How about something HAWT instead?
There is only one SEC team I will root for this year... Missouri!
Well played, sir.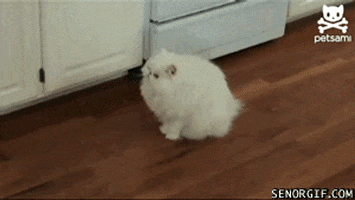 You can't spell "infectious secretion" without the SEC!
"… the minute you stop being appreciate of the students, you lose them."
I wonder if TTUN is paying attention? Nah, if they did they wouldn't have hired Dave Brandon in the first place.
Yes, giving the ball to EZE was the best read... which, BTW, was done in a split second by our new starting QB. OK, Cardale is obviously not JT, but he is not without talents of his own either. The odds are longer than we would like, but not insurmountable. Anything worth having is worth working for. So our Buckeyes will just have to work a bit harder if they want that B10 Championship.
There are a couple of quotes from a pretty good football coach that seem appropriate here:
"A man is always better than he thinks." and "Success - it's what you do with what you've got."
Cardale needs to understand the first, and we all have to understand the second.
Go Bucks - beat the cheese heads!


A glove is useless without a hand...
and OHIO STATE has got HAND!
GO BUCKS, beat TTUN like a dirty rug, then burn the rug.
Too bad he wasn't a place-kicker and accused of sexual assault - the B10 would have let him play two more years, at least.
(See the Brendan Gibbons story)
With all due respect to your service (and all who serve), in the real shooting war we do abide by rules of engagement, however unclear the "official" rules are from those in command. It is what keeps us from getting a video camera out and beheading prisoners. It is what distinguishes us from the barbarians, and unfortunately what has got all too many of our Best and Brightest killed and wounded. We will always live by a better code than those we fight - and that has been true since WWI. It is our nature to be better. It would be far worse to stoop to the level of the enemy.
Besides, this thread started out about Hall's two finger salute to the *ichigan fans. While I applaud him for coming to a teammates defense, and begrudgingly admire his act of defiance after he was ejected - the fact that he was ejected at all is where I find fault. That not only hurt him, it hurt his team - and in a battle like THE GAME, that is not something easily forgiven. Would he be getting this much support had Powell missed that interception?