Buckeye BadDog
---
Naples, Florida (via Columbus, Ohio)
Member since 17 July 2014 | Blog
I was born on campus - at the Ohio State Hospital - and grew up just outside of Columbus near New Rome (Lincoln Village). I graduated from Westland HS in 1979, lived in a house at Norwich & Fourth for a while (Just a short walk down Iuka Ave to the Oval and the center of the Universe), and then moved to Naples, Florida in 1983. I have been down here ever since, but while I am out of Ohio, Ohio has NEVER been out of me. I have a "Buckeye" room in my house where my Godson slept whenever he came to stay with us - which worked because he is almost as big a Buckeye fan as I am. As a matter of fact, as Carlo Hyde came off the field in his last game at Naples HS, my Godson gave him his prized Buckeye nut and told him that it was great that he was going to be a Buckeye soon.
Favorites
SPORTS MOMENT: The Miracle on Ice - which occurred on my birthday, 1980
COLLEGE FOOTBALL PLAYER: Archie Griffin
COLLEGE BASKETBALL PLAYER: Aaron Craft
NFL TEAM: Tampa Bay Buccaneers
NHL TEAM: Columbus Blue Jackets
MLB TEAM: Cincinnati Reds
SOCCER TEAM: Columbus Crew
Recent Activity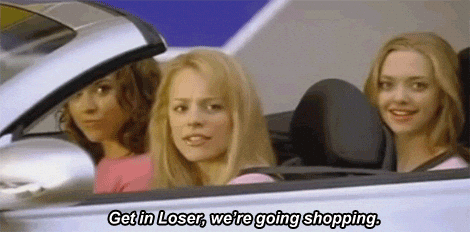 Thanks. Realizing that the dream you have had for so long will not be coming true is a hard pill to swallow. I feel for this young man, but know in my heart he will be stronger for the experience. And being a Buckeye is akin to being an American - you do not have to be born in a certain place, you just need to love that place with all your heart. That is why I am pretty certain that he will not be going to someplace where he would have to play the Buckeyes, except in an extraordinary circumstance, no matter what others on this thread have speculated. He IS a Buckeye. UK makes a lot of sense - good school with a FB program that can use all the help it can get, and one that will play very good competition and get him national attention when he succeeds.
Yes... this young man has been smart and honest with himself, but letting go of a dream like this at 17 years old is tougher than anything he has ever done. Props to him for pulling off the bandage quickly, no matter how much he knew it would hurt. It just sucks that a REAL Buckeye like him will not get the chance to wear the uniform. But, as we old farts all know and a 17 year old is just learning - life is seldom fair.
Two things to remember young man - God never gives you more than you can handle, and just as painfully as one door has closed, another will open that will take you places you never dreamed. Keep the faith - both in Him and what you can do with His help - and NEVER stop being a Buckeye. Play hard and with earnest passion wherever you go and you will find success. But I, for one, will never think of you as anything other than a true Buckeye. And I think in your heart, neither will you... and that is what counts.
Grind away men. It's the only way to forge a weapon that has the ability to cut through your opponents and eviscerate your, um, enemies.
The OK fans are just learning what loyalty and being a real fan are all about. It's cute that they actually thought they knew what it was like to be a fan of an elite University. Ohio State will be teaching them a lesson both on the field AND in the stands.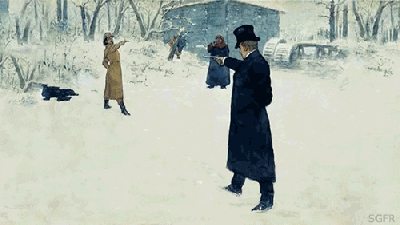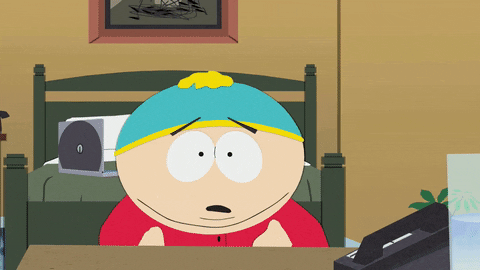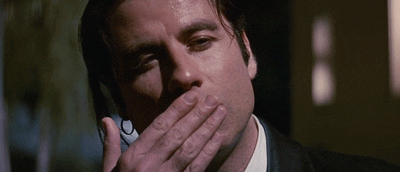 We could wear pink for all I care... so long as we crush our opponents with extreme prejudice.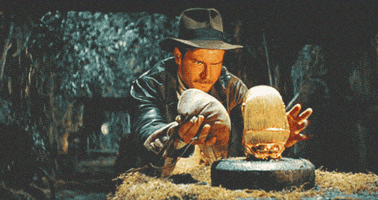 After last week, the anticipation this week (and I fear every week for the next 4 months) is even worse than usual.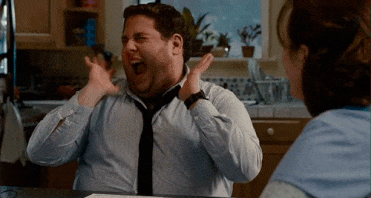 FYI... this is the only thing I could find on ESecPN that even came close to a top 10 plays. Notice Malik Hookers interception garnered about 1/2 a second of airtime.
You are talking about the ESecPN network. Put a B1G play up as a Top 10? At #10 maybe. I listened to ESPN on Serius Radio for a while yesterday and had to endure them telling me that with a 6-5 non-conference record (6-6 after last night) that it wasn't as bad as it may seem, and that it was tough to do better because the SEC just plays better teams. Really? Is Southern Miss a new powerhouse I was unaware of? And South Alabama? And please, ESPN, explain why Tennessee and Florida had such tough times against App St. and UMass! Had the B1G had a 6-6 opening weekend - no matter how many ranked teams they played - the talking heads at ESecPN would have been digging the conference's grave AND carving the headstone.
Yesterday was a very, very good day. I'll take 13 more days like that, please.
The antici.... pation is killing me!