Buckeye BadDog
---
Naples, Florida (via Columbus, Ohio)
Member since 17 July 2014 | Blog
I was born on campus - at the Ohio State Hospital - and grew up just outside of Columbus near New Rome (Lincoln Village). I graduated from Westland HS in 1979, lived in a house at Norwich & Fourth for a while (Just a short walk down Iuka Ave to the Oval and the center of the Universe), and then moved to Naples, Florida in 1983. I have been down here ever since, but while I am out of Ohio, Ohio has NEVER been out of me. I have a "Buckeye" room in my house where my Godson slept whenever he came to stay with us - which worked because he is almost as big a Buckeye fan as I am. As a matter of fact, as Carlo Hyde came off the field in his last game at Naples HS, my Godson gave him his prized Buckeye nut and told him that it was great that he was going to be a Buckeye soon.
Favorites
SPORTS MOMENT: The Miracle on Ice - which occurred on my birthday, 1980
COLLEGE FOOTBALL PLAYER: Archie Griffin
COLLEGE BASKETBALL PLAYER: Aaron Craft
NFL TEAM: Tampa Bay Buccaneers
NHL TEAM: Columbus Blue Jackets
MLB TEAM: Cincinnati Reds
SOCCER TEAM: Columbus Crew
Recent Activity
BTW... other good candidates for the guest picker: John Legend, Drew Carey, Gary LeVox (Rascal Flats).
Just for one play I would love to see JT and Braxton in the backfield with Cardale lined up as TE and Jalin in the slot. The Sparty defense would have nightmares for weeks over that alignment... not to mention what it would do to the coaches at TTUN.
On the question of JTB's captaincy, let me give an example. Not to give too much away, but In my fraternity initiation (like many) there is a part where the initiate makes a "mistake" that would reflect very badly on the the entire organization. The judgement of the initiate's action are not based on that mistake, but on what he does after that mistake. The lesson is that we are all human and will all - at one time or another in our lives - make a mistake that will have very real and maybe even very bad consequences for our company/family/organization. The true judge of a person's character is not tested in perfection, but in the crucible of imperfection. I cannot say why Coach did not remove JT as captain, but it is possible - knowing what little I do of his character and leadership - that JT fell on his sword and offered to give up said captaincy. As a leader (coach), THAT is the only thing that would have kept me from removing him as captain - a real life demonstration of a man putting the well being of his team above his own.
Great leaders are not perfect, but they are (or should be) selfless - putting the welfare of the team/group/unit over their own, even if that means the team/group/unit progresses without them. I fell like I am channeling Woody here... a great leader doesn't care who gets credit as long as the team has great success.
Lesson #1 - Feed the beast!
You don't tug on Superman's cape, you don't spit into the wind, you don't pull down the mask of the ol` Lone Ranger and you don't mess around with...
Urban... and the Undisputed National Champions hell bent on erasing the only blemish on an otherwise perfect season.
Oooh. Bad things are gonna happen to you tonight.
I know one thing, this kid will take nothing for granted and will work his butt off. And I think he will have a little extra motivation come Sparty week. ;-)
Gavin "Hayes" Cupp - This kid is instantly my favorite recruit this year. Ohio kid, named after Woody, a bit of an underdog... Oh yea. I'll lay money that this kid is going to end up being the next Zach Boren or John Simon.
I think you could say I really liked this...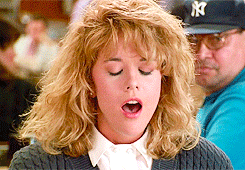 According to Mark May there should have been 2 SECs in the championship.
We want to keep the SEC as an adversary, and we want them to at least keep claiming they are the best of the best. Because, as Woody was fond of saying, you need adversity to make yourself better. And we want to keep sticking it in their face when we beat the sh*t out of their "best" team. It is the same reason we want meatchicken to be at least a respectable team again... so that when we vanquish them it actually means something. Today, beating TTUN is about as meaningful as beating Purdue... it's just another B10 win. I remember the 10 years war fondly and want that kind or rivalry back again - because if there is no risk of losing, The Game loses something.
Mark May is a useless tool, a troll, and a waste of air. He needs to be put down like you would a rabid dog. We don't want him infecting anyone else with his disease.
Damn Birm... after the Hurry up thread I look up and see Mr. Walker's picture and my heart jumped out of my chest! I don't find fault with your Hurry Up "tease" but for the sake of everyone's health, do not then follow it up with a picture and story of one of our most coveted recruits! That's just cruel.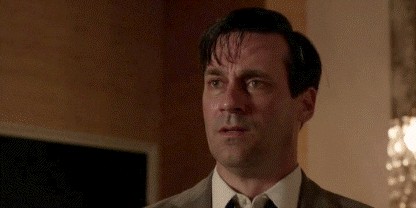 Wanting Mr. Spence do well is something I am really praying for. Being that I was born at the Ohio State University Hospital (which automatically make me an OSU alum, right?) and an alum of Eastern Kentucky (Go Big E!) may have something to do with that, but I have also struggled with many of the same demons and know how hard it can be to overcome them. For his own sake - and because I hate to see anyone so young and talented throw away such opportunities - I hope he keeps fighting those demons and keeps his faith in Him, and himself.
Ramzy, I love your writing... but if I ever see that monstrosity of a picture again (you know which one), I will personally hunt you down and force you to have intimate relations with a *ichigan woman... with your eyes open... before her monthly bath!
I think Mr. Cupp will prove to be more than just a good football player. He has done what he needed to put himself in an environment that has a long history of nurturing and molding individuals into more than even they thought themselves capable of achieving.
"Never tell people how to do things. Tell them what to do and they will surprise you with their ingenuity." - General George S. Patton.
"A man is always better than he thinks." - Wayne Woodrow "Woody" Hayes