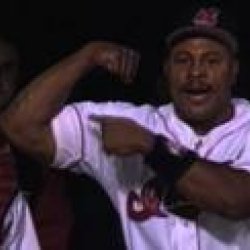 bucked up
---
Columbus
Member since 06 May 2011 | Blog
Helmet Stickers: 400 | Leaderboard
Favorites
NFL TEAM: Cleveland
NHL TEAM: Columbus
NBA TEAM: Cleveland
MLB TEAM: Cleveland
Recent Activity
2-11* Vacated wins are nonsense
No melee is complete without a thrown chair
yes, because giving high ratings to two stud prospects on OSU's radar will undo all of the sensationalist reporting they did to the program during Tatgate and 2003/2004.
Yeah not to take anything away from her but that spotter needs to let go of the bar for it to count
Not sure that's a good idea. Kildare's tried to make money by selling a billion different types of import and special beer and that failed. College kids aren't refined and have little income, so that's always a tough sell
one request:
Stay, THE F---, away from the Bier Stube!
That is all
I was there. Took off work to see it. Girlfriend asked if I wanted to leave early after Anaheim scored the go-ahead runs. I put my man card down on the table and told her HELL F'ING NO. She didn't complain after the game was over
-i dont care for "across the field". "Buckeye battle cry" is outstanding. So is "on wisconsin" and the chorus for "the victors"
-i like penn state fans
-i dont care for aaron craft
-i think Earle Bruce is a douche
-i once hooked up with a chick who was 5 inches taller than me and was a michigan fan
-i hate the seven nation army chant
looks like i wont be doing a single g--d--- thing for the next month
Yes, because the action in football never stops. You never see football players just idling around for 30 seconds after a play that only lasts for four seconds. Oh wait...
Seriously, you sound like the type of person who thinks Transformers is a better movie than Gone With The Wind because there's "too much talking and not enough action." Baseball fans, like myself, find the game exciting because we enjoy watching the duel between pitcher and hitter, and how each of these one-on-one matchups affect the outcome for all 25 guys on each team. Strategies, such as what pitches to throw, what pitchers to use, what hitters to insert into the lineup, when to send baserunners, when to bunt and where to place the fielders, give the sport a complex and cerebral dimension that is rare among other sports. And if you are not at the very least impressed with the control and speed at which the pitchers throw, the distance of the homeruns or the miraculous defensive plays, then you are simply a fool
Espn being espn. What else is new? You re kidding yourselfnif you think they will change just because urban is here. They are a network of carnival-barking, half-wit, know-nothing pieces of s---
For god's sake, can Stone Cold Steve Austin's theme just start automatically playing whenever a Ramzy article comes out
:::glass shatters:::
My God, is that Ramzy's music?
I was once outside chinatown visiting a friend. Went to get breakfast. $15 for a belgian waffle.
Needless to say I prefer paying $6 for a monster breakfast at Tee Jayes any day of the week
NYC is the longest-running scam in American history
I love hearing the immortal Tom Hamilton calling tribe games. Been listening to him since childhood. But man, how epic would he have made the Ohio State football radio experience if he had stayed on at wbns?
How much more elitist can this athletic department get? $70-80 per ticket is high but not totally unreasonable. However, $150 per ticket is shameful. If you want to keep jacking up the ticket prices for big games, at least lower the prices for seats in the upper deck.
He has lego man hair. What a clown
Dj, I will also be committing harakiri if david carr is picked in the first round, let alone #4. He has no poise when pressure gets in his face. Don't see why people are so high on him.
Personally I'd like matthews or robinson at #4 but would be content with Watkins as well. Adding one of those tackles with thomas and mack would give the browns potentially one of the best offensive lines in football. Add some decent guards and they could have a legendary unit up front
For the most part, having a rhodes scholarship or a degree from a major university means nothing. You can still be a complete moron with phd's, mba's and ivy league degrees
If Archie griffin dies before gene smith, i have to assume that smith will swarm his corpse and loot the championship rings and dental fillings from Archie's body for profit. The thought of forcing people to pay $20 to see cardale jones and walk-ons practice while half the starters rest is as greedy as it is stupid