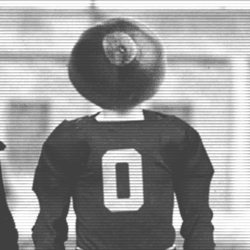 Buckataltitude
---
from Byhalia, Ohio
Member since 06 October 2013 | Blog
Helmet Stickers: 287 | Leaderboard
Graduated in '08. Moved to Kentucky. Now living in Colorado. I really miss the midwest and Ohio.
Favorites
SPORTS MOMENT: Anytime in The 'Shoe
COLLEGE FOOTBALL PLAYER: Troy Smith
COLLEGE BASKETBALL PLAYER: Aaron Craft
NFL TEAM: Bengals
MLB TEAM: Reds
Recent Activity
I feel your pain. I decided to do some overtime for the extra money.
My first every football game as QB was my senior year and varsity. I broke my ankle in practice my junior year, sophmore and freshman year, and played on the line in middle school. Being a QB was my dream, but it took me awhile to grow up and fit the bill.
I have pitched a complete game when I was younger and struck out 14 batters. My dad made me sign the ball and keep it. Still have the ball to this day.
Hitting 2 home runs my last game of baseball ever! I was always a base hitter but always wanted that homerun. Last game of baseball of my life, I hit 2! My second at bat and my last at bat of the game. I have never been more excited.
Awesome work. You will be missed. Take care and good luck to you and your family.
His match with Hogan to win the title is still one of the best matches.
His energy was/is almost unmatched if you ask me.
That is sad. So many great memories as a kid.
I loved the energy he brought.
I have nothing cool about me. But, my uncle served with Woody Hayes in WWII.
Nope, but watching on TV on account I live 1,200 miles away.
I want m*ch*gan to lose, but do not want UK to win. Does that make sense?
Someone just got whacked.
I haven't laughed that hard at a picture for awhile.
First and foremost.....Thanks for your service!!
Second, great videos and congratulations!
This isthe Shannon Scott we have all been waiting on!
Same issue for me. I have tried a few areas for streaming at work and nothing is good.

I will check it out.
Thanks UrbanPirate
Anyone know of a good place to stream online.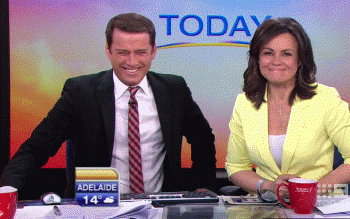 That is awesome. It's awfully dusty in my house right now.
I agree with IH8UOFM. A nice black coffee is perfect for any workout!
Actually, I used his train of thought for protein powders. I always look for the ones with minimal ingredients.
4 out of 3 people struggle with math.
Been here for about 3 years also. My team is the Bengals (so no hope for them ever).
Anyways, all the fans I know are completely fair weather or have no clue. It is sad when I do not even watch NFL that often and I know more about the Broncos than there own fans. I even had a guy tell me he doesn't like Peyton and that Peyton threw the game when they played the Colts. I mean c'mon, 1 of the greatest QB's to ever play the game, but you would rather have Cutler. That was a true conversation I had with 1 fan. I mentioned to him that the Broncos would be an average team without Manning.
And to be honest my wife is from Cleveland, so there is some natural bad blood.
Greatest site ever! Here is to 2014 being less productive because of this wonderful site. Thanks everyone!
Now living in Colorado. I have to say Seattle. I can't stand broncos fans. I do hate Pete Carroll, but really like Russell Wilson.
I feel extremely lucky MN Buckeye