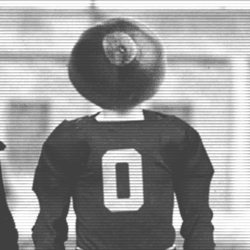 Buckataltitude
---
from Byhalia, Ohio
Member since 06 October 2013 | Blog
Helmet Stickers: 257 | Leaderboard
Graduated in '08. Moved to Kentucky. Now living in Colorado. I really miss the midwest and Ohio.
Favorites
SPORTS MOMENT: Anytime in The 'Shoe
COLLEGE FOOTBALL PLAYER: Troy Smith
COLLEGE BASKETBALL PLAYER: Aaron Craft
NFL TEAM: Bengals
MLB TEAM: Reds
Recent Activity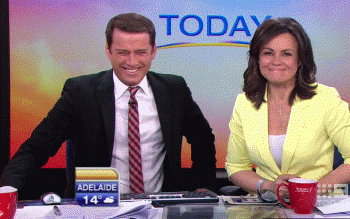 That is awesome. It's awfully dusty in my house right now.
I agree with IH8UOFM. A nice black coffee is perfect for any workout!
Actually, I used his train of thought for protein powders. I always look for the ones with minimal ingredients.
4 out of 3 people struggle with math.
Been here for about 3 years also. My team is the Bengals (so no hope for them ever).
Anyways, all the fans I know are completely fair weather or have no clue. It is sad when I do not even watch NFL that often and I know more about the Broncos than there own fans. I even had a guy tell me he doesn't like Peyton and that Peyton threw the game when they played the Colts. I mean c'mon, 1 of the greatest QB's to ever play the game, but you would rather have Cutler. That was a true conversation I had with 1 fan. I mentioned to him that the Broncos would be an average team without Manning.
And to be honest my wife is from Cleveland, so there is some natural bad blood.
Greatest site ever! Here is to 2014 being less productive because of this wonderful site. Thanks everyone!
Now living in Colorado. I have to say Seattle. I can't stand broncos fans. I do hate Pete Carroll, but really like Russell Wilson.
I feel extremely lucky MN Buckeye
We got married on Friday night, took my wife's family on a tour of campus Saturday morning and actually got on the field in The Shoe and tailgate party on Saturday night ( away game at night vs Indiana). So basically our whole weekend was a wedding based around a football Saturday. All my wife's idea.
On it
Big time.
Nope. Her completion percentage was much higher.
Auburn tough game LSU maybe Georgia. FSU tough game Clemson maybe Miami. Doesn't look that much better than tOSU.
This is not helping me get any kind of work done today.
Agreed. I don't want to brag, but I was married on a Friday night. My wife wanted to be married in the fall, but loves her Buckeye football. We did the normal wedding/reception on Friday and had a tailgate/watching tOSU trash Indiana party on Saturday.
When I lived in Lexington, that is all I heard. "Kentucky would win the B1G in football.....B1G sucks....tOSU is overrated......You guys are too slow.....We play in a tough conference that's why we dont win games....blah, blah, blah"
It comes from SEC fans riding coattails of Bama, Florida (not so much this year), and LSU.
Lived in Lexington, KY and all I heard was that Kentucky would be really good in the B1G. They hate OSU with a passion, which drove me nuts too. Now I live in Colorado and I really hate Broncos fans. Not the team, just the Fairweather fans. No place is like Ohio when it comes to love of high school sports/football.
Any updates on Bennett?
So, will the Bucks be blamed for bullying?
I remember yelling, "Hey Joe-Pa, O H!!"
I still get chills thinking about that play by Troy. It was magical.
I think it is safe to say Braxton is close to 100%.
The Florida - Mizzou game is on here in Colorado. Well they have let Maty sling it right off the bat (I know it has only been 2 passes). I hope he takes down the gators.