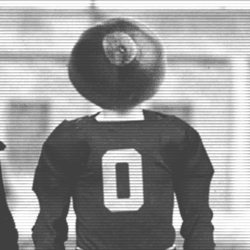 Buckataltitude
---
from Byhalia, Ohio
Member since 06 October 2013 | Blog
Helmet Stickers: 370 | Leaderboard
Graduated in '08. Moved to Kentucky. Now living in Colorado. I really miss the midwest and Ohio.
Favorites
SPORTS MOMENT: Anytime in The 'Shoe
COLLEGE FOOTBALL PLAYER: Troy Smith
COLLEGE BASKETBALL PLAYER: Aaron Craft
NFL TEAM: Bengals
MLB TEAM: Reds
Recent Activity
Agree. When my wife got free student tickets, it felt weird.
Great article!
I have lived in Kentucky and Colorado the past 7 years. I never realized how much I missed Ohio (Kentucky also) until we moved to Colorado. Colorado is fine but it is not home. The biggest issue I have is when I tell people here that I miss Ohio and can't wait to get back, they give me this weird look like I am crazy or something. They try and tell me Ohio is miserable (even though they have never been there). I argue about green grass, fall colors, having actual 4 seasons, and a culture of college football that Colorado is lacking.
Hopefully my wife and I will get to move back home, but we have to see where jobs will take us.
These are my favorites.
Apparently my picture of the Legion of Doom isn't showing up.
Anyone else read the title as "WHAT A RUSH" instead of "What's the rush"
?
I had to take the obvious approach with that one.
I completely agree with your take on Troy, the oline, watching Wimbledon than world cup, and cheering for USA regardless of sport.
Does this mean any new songs by KISS will incorporate some smooth jazz?
Yep. Got beat by a minute in posting. Not sure how to delete.
Haha. Sorry I was on my phone and didn't proofread. Fixed it.
I watched the last quarter of the game. Troy is my favorite, but he was a bit off today. The receivers didn't help either. He avoided plenty of sacks. Looked very mobile. His throws were lacking some touch. Arm strength was still plenty. I did see about 4 dropped balls. I still hold hope he will improve to the glory days.
I am lucky. My wife gets it. She is a rabid fan too. We married on Friday night, Oct. 2, 2009, on account of the Bucks playing on Saturday.
It is irritating when people do not get it. I am in a wedding on Sept. 6th and have another the following week. This year is going to be rough.
Actually, you are correct. I really am not a fan of hockey or NBA (but hockey is fun to watch at playoffs, even though I have no clue what is happening). I do however like baseball. As you can tell I am a midwest country boy, only exposed to football, basketball, and baseball. I actually play in rec league volleyball now and wow that is fun. Wish I would have had a chance to play that growing up.
I was waiting on someone to bring up how those playoffs are set up. Thank for the clarification on the round robin thing. As you can tell I am oblivious to soccer, but I am going to watch the Crew play here in Denver. I do not have to know a sport to root for a team, that is for sure.
I still like 1 and done. You have 1 shot (like American football playoffs and March Madness) to prove you are a better team. I would like to see baseball try it (think wild card play in), but then you miss out on pitching match ups and what not. So, maybe not. I can see both sides.
I understand everyone's stance.
I for 1 do not know a darn about soccer. But, after watching The US play the other day, darn that was fun! I do not really like soccer, but that was a blast cheering for those guys.
I hate the arbitrary adding time thing and that you can lose and still go through. I do not like any sport where you can tie, get rid of that rule.
I hope not because that means I am a bad person too.
Nice!
Thanks for the great write up.
I have no understanding of soccer, but I was riveted that whole game. I may not be a fan of soccer, but I am an American and I am competitive.
We need to always win. Ending in a tie is a horrible idea.
USA! USA! USA!
As a former student employee of the swine farm, I appreciate the pig article.
I understand the UK thing.
And agree, Please Bring Back The Hive!