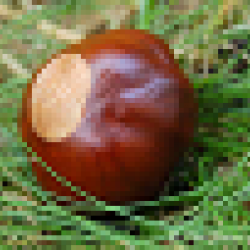 buck i
---
Member since 18 July 2011 | Blog
Helmet Stickers: 262 | Leaderboard
Favorites
COLLEGE FOOTBALL PLAYER: AJ Hawk
COLLEGE BASKETBALL PLAYER: Aaron Craft
NFL TEAM: Cleveland Browns
NHL TEAM: Columbus Blue Jackets
NBA TEAM: Meh
MLB TEAM: Cleveland Indians
SOCCER TEAM: Columbus Crew
Recent Activity
Blend is streets behind. We're all using Meowmeowbeenz now.
The proof is in the scattered and jalapeno'd hashbrowns, folks
Scattered and peppered. Step your Waffle House vocabulary game up, son.
"Michigan's Butt Hurt; Out Indefinitely"
Has a nice ring to it...
If it's cool with y'all, I used the full color seal to make a wallpaper for my phone.
"I wish I knew how to quit you."
How to be a Better Buckeye Fan: A One Step Primer
Step One:
Don't be like these guys:
Be like this guy:
And now you know.
Stay out of his recruiting territory.
Bloodsport 2: Electric Buckeyedude
Mark Richt has lost control of Thad Matta's temper.
SEC oversigning has taken over the sandwich business.
Somewhere in the distance, a symphony of jingling keys can be heard...
Being an RV grad, at least you don't have to supply Kyle with a night light. He should glow in the dark fairly well.
I find myself forgetting to use the 11W link. Would there be any way to put it near the top of the page? This is usually the first website I visit in the morning, and the reminder would be helpful.
Three straight Rose Bowl losses appearances.
WELP IT'S A GREAT DAY TO BE A BADGER
Good to see other Spartans on the site (06 grad).
I've seen him play. The Buckeyes got a very solid player.
I don't know if it was discussed during the game, but I'm really hoping some iteration of the rivalry uniforms from his year becomes permanent. I like the look a lot aside from the coloring of the buckeye leaves.
Brady Hoke
morass
What you did there: I see it.
Best I could do with MSPaint
I think most headcoaches would at least have a working knowledge of the other side of the ball i.e. Urban stating his desire for more press coverage vs. soft zones.
That being said, I'm not expecting him to become a miracle worker and all of a sudden turn the defense into a top 5 unit by the end of the year, but I do think his added attention will hopefully light a fire under the defensive players.
From the "What Buckeye fans should know about Urban Meyer" atricle:
"The Plan to Win"

1. Play Great Defense
2. Take care of the Football
3. Score in the Red Zone
4. Great Special Teams
1. Play Great Defense
1. Play Great Defense
1. PLAY GREAT DEFENSE
I think Urbz is going to take the past couple of games seriously and really dip his hand into the defensive side of the ball.
So is Herbie going to go on air and tell everyone he's disappointed in an Ohio State player and talk about how great Michigan smells?
It's about time to start up a discount couch emporium in Morgantown.