BTBuckeye
---
Chagrin Falls, OH (via Bainbridge, OH)
Member since 06 April 2012 | Blog
Helmet Stickers: 2,895 | Leaderboard
Fisher College of Business grad
Favorites
COLLEGE FOOTBALL PLAYER: AJ Hawk
NFL TEAM: Browns
NBA TEAM: Cavs
MLB TEAM: Indians
Recent Activity
10 segments. 3.5 hours. 1 Urban Meyer. Doing work. Crootin'.
Just pulled sec. 419. Thats pretty much exactly where I was last year. $100. Fine with me.
I paid $175 last year secondary market I think.
Not really a bad seat at that place. I went last year. Great venue.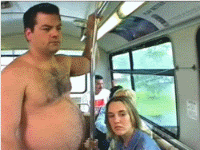 I'm a beer guy but this is helpful. I'm always confused when it comes to whiskey. Tx
We have over 400,000 living alumni I think.
Divide and Concur!
It's hard to finish the whole bottle of Admiral Nelson by Noon. Just sayin'.
What's your go-to snack food and do you have a preferred nickname?
Huge for recruiting. Night games. LeBron. #Boom.
I can't wait to watch that back to back combo of MSU vs UM and OSU. FEEL THE HATE!!!! I love college football.
Getting your face broken is incredibly painful. I hope she recovers fully. What an idiot whoever did this. Jail no question.
"Ohio State fans will be happy" - post FNL from Gibson
Looks like he'll be taking an official visit to Columbus also
What exactly is the problem with this? The "F BOMB" who gives a....Hoot?
If they felt they had to fire him so be it....sounds like Fake Outrage if you ask me.
This guy is an idiot. What's next Brandon? Lloyd Carr bobble head night?
Misplaced blame. Spencer at EDSBS broke it down the best.
The running theme in our head, watching this atrocity spiral out of control and eat the entire 2013 season, is that this is three years after Urban Meyer left Gainesville. Three years, not two, and not one, and not done with the mythical barren cupboard of homewrecking Urban Meyer. This is what this team looks like on purpose, because no one can evaluate and develop offensive talent. This was done on purpose because Will Muschamp, a defensive savant, apparently cannot pick a competent offensive coordinator out of a bin of them. This is now a rebuilding project going well past its thousandth day, and with another year at minimum to go. Please do not give the huddled, be-molded hordes of solipsistic, self-pitying Buckeyes fans the opportunity to shoehorn in the now elderly cliche that any of this is Urban Meyer's fault anymore. Urban Meyer recruited the majority of what was left standing on the offensive line Saturday, and won two BCS championships, and also didn't lose to Vanderbilt.
Webb got the coveted 7? Holy Schnike's that says a lot actually!
Best of luck to him, but Muschamp is on really thin Ice down there. To Be Continued.
Tennesse, Tennessee, Ain't no place I'd rather be....
Nice post. How about a favorite 75 dead show rec tiboot? Ha
Roger is getting soft in his old age. I think he's let a lot of the post-Roger Pink Floyd stuff go. Hell, they all performed together before Wright died. No denying he was the genius behind Pink Floyd, but I admittedly hated him for a while. Definitely pro Gilmour still to this day, but I'd like to see them play together again before anyone else passes on. My 2 cents.