BTBuckeye
---
Chagrin Falls, OH
Member since 06 April 2012 | Blog
Fisher College of Business
Favorites
COLLEGE FOOTBALL PLAYER: AJ Hawk
NFL TEAM: Browns
NBA TEAM: Cavs
MLB TEAM: Indians
Recent Activity
The flock of birds was a nice touch
Those exclamation points sure look scarlet to me
I'm glad people on the internet didn't question my work ethic as a freshman
Let's see where it goes
Good time to mention ND has Brian Kelly under contract through 2021?!?!?!?
Rumor those kids from Grayson GA are committing to FSU via a handler. Former coach whose running camps down south. Grayson may have to give back their state title amidst accusations and such. Coach denied he was recruiting. 4 kids from one school commiting to FSU for 2019 tho....just something to watch. TLDR they chaytin PAWL /s
Gant commitment would push tOSU up to #2 nationally in the composite rankings ahead of PSU (with 3 less recruits tiboot).
Respectfully as I can say this.... the amount of OSU Steeler fans comes across as mindblowing to Clevelanders. It just doesn't register. My buddy is one. We're like "no, that's our thing dude". Y'all win too much! Ha
I don't care what you did in college
but I can tell hang on sloopy bothers you
the effects of Maize and Blue
are hard to understand

So draft me way up here
Right after 3 Buckeye DB's
Ohh, It stings when I pee, ooh…

Gonna take my redshirt
(gonna) go 0-2
gonna ride JT slowly
gonna skip the bowl game just how I like
The Westin is right next to my office and I've been there a bunch. Should be plenty of video surveillance tape given that it took place in a 4* hotel that's recently been updated. Obviously, not in the hotel room, but related to the accusations, timing, parties involved, etc.

We'll see. Hope justice prevails.
I think we got ourselves a football team
So for $170 I can have "Thank you Lloyd, Rich, Brady & Jim for all the memories" displayed on the scoreboard???!!!
We're running out of shoulders
Rest up Malik
Our school colors are actually GREEN
Consider my butt officially hurt
Long way to go. Get em Urbz.
the Buckeyes' run-pass ratio skewed heavily to the ground game, as evidenced by the 1956 team that tallied 2,468 rushing yards compared to just 278 yards through the air.
In other words, run THE DANG ball!!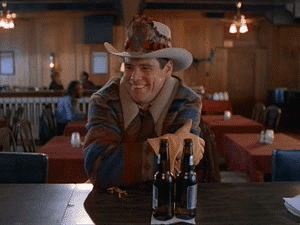 I drank quite a few "stiff arms" last year. Maybe not the entire 1%, but close!