BTBuckeye
---
Chagrin Falls, OH (via Bainbridge, OH)
Member since 06 April 2012 | Blog
Helmet Stickers: 4,112 | Leaderboard
Fisher College of Business grad
Favorites
COLLEGE FOOTBALL PLAYER: AJ Hawk
NFL TEAM: Browns
NBA TEAM: Cavs
MLB TEAM: Indians
Recent Activity
Brady Hoke thought it was a giant Red M&M
Thank you, I'll be here all season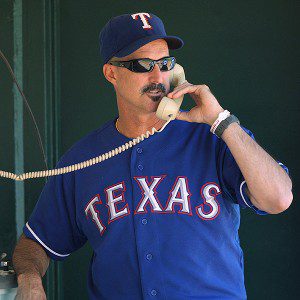 Per Wimbush Twitter: Life decision, lot of prayer, a lot of soul searching made me re-think my goals. Thank you Penn State, but I'm commiting the Fighting Irish!
It clearly was a misunderstanding, they were supposed to be blocking each other
JT can definitely throw the rock

+1 for you both, even though.......WSP SUX
Hackenberg pick 6's his way to UM halftime lead; Gardener arm punts his way to PSU victory.
His team practices great on Tuesdays apparently
I like how they compete in practice on Tuesdays. Going to go with 4 wins. PSU is almost as incompetent. Cheers y'all. Great to be a Buckeye tonight.
Clapping your way to losses. Hoke talking about how good they practiced on Tuesday. Guy is retarded.
After all of UM's problems this year, Desmond finally dropped them to #8 in his power rankings
Kind of a toss up, but I usually root for Sparty. I really like Dantonio and feel some weird bond with MSU b/c we both hate UM. Maybe I'm crazy. They we're also really classy after beating us in the B10 championship game last year in my experience. Lots of handshakes and 'great game' type stuff. They were just happy they won and that was the end of it.
I'm old enough to remember Nebraska dominating in the 90's and I still am not over it. lol
I'm really happy for Rich Rod
I also can't believe I just typed that
Great job photoshopping all these beautiful buckeye ladies into these pictures
Finally, an opportunity to wear my Deutschland cycling jersey with pride!
Great footage, but had to mute that singer
I used to play tennis at the RPAC courts and listen to the band practice for the next game. That was awesome.
Change the title of the this post please or delete it all together
Can I get a quote from his mom about how her child wasn't going to be safe playing for Fred Flintstone? That would be great.
"Pride comes before the fall" as an old friend once said.
I'd also like to point out that: Hoody Wayes is a great screen name!
Take a bow and/or a victory lap win against Michig@n, whichever is easier
I visited the University of Maryland campus about 8 years ago. Nice campus...stadium looked really small to my eyes tho. Not sure if they've renovated, but 40-50,000 seats would be my guess.