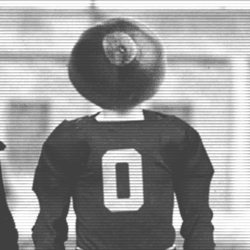 Brutus Forever
---
Member since 23 June 2012 | Blog
Helmet Stickers: 780 | Leaderboard
Favorites
COLLEGE FOOTBALL PLAYER: Carlos Hyde
COLLEGE BASKETBALL PLAYER: Aaron Craft
NFL TEAM: Browns
NHL TEAM: Blue Jackets
NBA TEAM: Cavaliers
MLB TEAM: Indians
SOCCER TEAM: Crew
Recent Activity
I wonder if it was Urban who gave OSU their lone 1st place vote...
Actually, Adolphus committed one week before Urban Meyer took the job. He noted that he would like Meyer to be his coach though, and said he would've remained committed even if Meyer wasn't hired.
http://bleacherreport.com/articles/1129604-inside-ohio-state-football-with-adolphus-diesel-washington
I recommend Pizza House to anyone in Cbus who hasn't tried it. It is on Lincoln Ave (off of Sinclair).
You can't teach 6'5", 250. Kid looks like a beast and is an excellent addition imo. Congrats to Dre'Mont!
Look at that shit-eating grin on his face...it reminds me of the evil plotting baby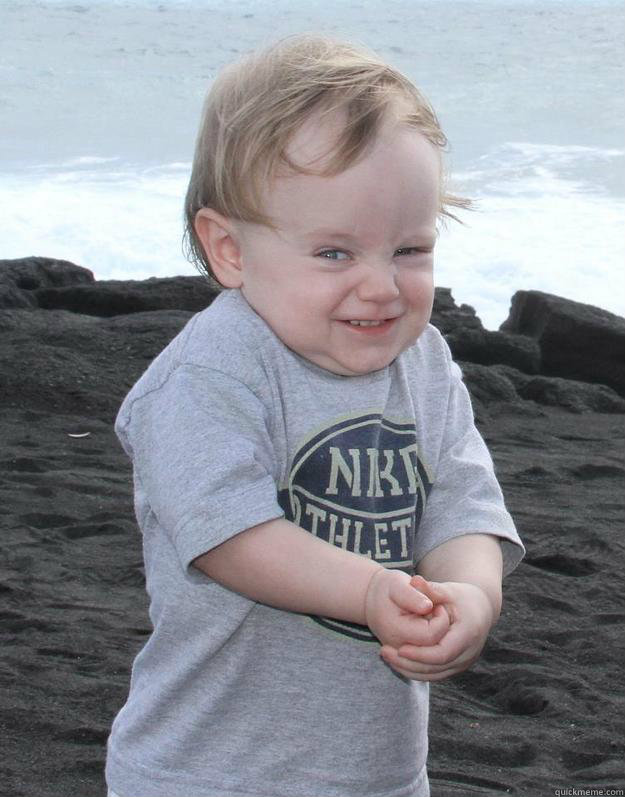 No, that's just Hoke getting his midnight snack
man, that highlight of Craft in the gif is so sick. the 360 rebound followed by the slashing layup...gotta love that guy
+1 for the TPB screenname...Smokey, Randy's street-walking alter-ego LOL
now were playin buckeye football baby
that gif of woody is hilarious!
Haha this memo is pretty cool! I've met Kasich IRL a few times because my grandma worked with him in DC. I bumped into him at JFK airport in NYC on my way back to Columbus a few years back, and we talked on the flight. He was in NYC filling in for Bill OReilly on that stupid show. Politics aside, he's a cool dude and definitely a Buckeye fan.
hey how do you put the signature "license to kill" etc. in italics that shows up in your comments? I tried finding how to do it in the forums with no luck. thanks and go bucks.
and either way, you are entitled to be a fan of whatever cfb team you want, regardless of whether you are from ohio or not.
if you are born and raised in ohio, you are a de facto buckeye fan by being an inhabitant of this great state. in many cases, rooting for a team outside of your state is treachery imo. perhaps a good counterargument that i sometimes bring up is 'why do you root for [insert their favorite nfl team]'? if their answer is geographically based, then they answered their own question. if not, then it suffices to provide the same response as theirs in the context of college football; this second case shows them how arbitrary their answer to your question was, so they should realize the parallel w this and their original cfb team affiliation question they asked you. fwiw (im sure many are in this boat) i was a diehard buckeye fan before i ever enrolled let alone graduated from osu, and everyone has a right to root for whatever team they want. in some respect, the argument that you must attend the univ. to be a fan of its sports teams is a bandwagon one. just my .02 but i feel like its an excuse for people to talk down on someone else, for really no good reason at all. its just a vapid excuse to be condescending imo.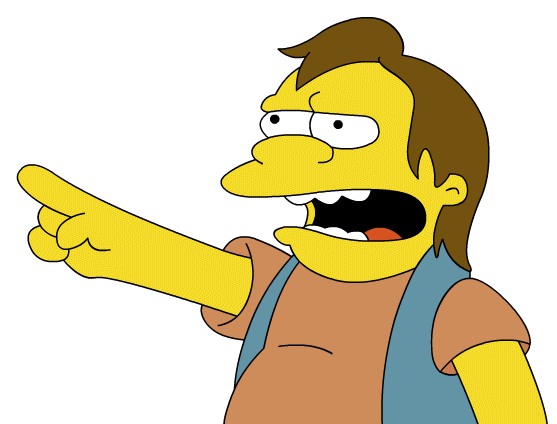 yeah that's true, and we've had trouble with those quick passes all season
no, we watched the same game. holding a team to 0 points midway through the 4th is always good from a defensive perspective, and i think fickell should at least get some credit. although RDS blew up the whole game too, so there's that.
they lost because bare cupboards and rabble rabble rabble
fickell dialed up a nice defensive game plan. hopefully the detractors are retreating to their caves so we dont have to see another "fire fickell" thread