Brutus Forever
---
from Columbus
Member since 23 June 2012 | Blog
Helmet Stickers: 1,038 | Leaderboard
Voting Record: 5087 / 224
Favorites
SPORTS MOMENT: 2015 Championship. GO BUCKS!
COLLEGE FOOTBALL PLAYER: Big Boss Bosa
COLLEGE BASKETBALL PLAYER: Evan Turner, Aaron Craft, Michael Redd
NFL TEAM: Browns, Bengals
NHL TEAM: Blue Jackets
NBA TEAM: Cavaliers
MLB TEAM: Indians, Reds
SOCCER TEAM: Crew
Recent Activity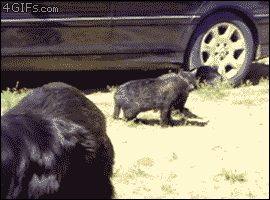 Mike Riley sounds like Jack Nicholson.
I wouldn't be surprised to see some 2 qb plays this year either. Meyer can also use each qb for different situations too. Opposing defensive coordinators will have a rough time next season planning for all this. It is a great time to be a buckeye fan!
xbrax, 12 gauge, jt the distributor, collier, gibson, burrow...that list is crazy. most programs would be happy with just one of those guys lol. the hback and tailback list is crazy too. the defense improved a lot last season, as did the slobs. now the bucks just need to work on limiting turnovers in big games. the sugar bowl and national championship would have been utter humiliations for bama and the ducklings if we limit those turnovers. to top it off, the playcalling was great in those games and the team embodied the definition of team. you can tell they enjoy playing for one another. i have never been more excited for an upcoming season of football.
nice shoes.
The sherman tank is a great name for a mascot.
i approve of this gif
Athletes I've met: Archie Griffin (he came to give a talk at Centennial when I went there), Mike Vrabel (at City BBQ in Powell)
Celebrities: Juelz Santana and Dipset (met them in NYC), Slug from Atmosphere (at a concert in the Short North before he went on stage), Governor John Kasich (my grandma worked on his campaign back when he was in Congress. I again met him on a flight from NYC to Columbus when he was there doing the Bill O'Reilly show).
I'm good friends with Viggo Mortensen's (LOTR) son as well. I discovered who his father was when he brought over the movie "Eastern Promises" to my dorm and we all watched it. When he left, he forgot the DVD, so I ran it out to him. He told me to keep it, and I asked why, to which he responded he "has like 100 copies of it". I asked him why does he have so many copies, and he said because his dad is Viggo, lol.
I was out for two years before I applied for a master's too. I think that you have a good plan, and I'm sure you'll end up in a great program. The only thing to keep in mind when applying is to apply to a place whose math department has professors that do research in an area that interests you. This way you will not get stuck in a boring research topic that does not truly interest you. You can also check the school's math grad course listing to see if they offer classes you like.
I haul shopping carts out of ponds and sell them back to the store for a living, I've been doing it for eighteen years.
I only make about $80 a month; just enough for cat food and lot fees.
Tony Soprano, is that you?
Coming to theaters 2015-2016...
The Ohio State Buckeyes National Championship, Part II: The Reckoning
Starring: King Dolodale, The Distributor, XBrax, Big Boss Bosa, The Slobs, and EZE
First off, congrats on graduating.
Grad school is a good option if you have just completed your undergraduate degree. You develop of lot of relationships in grad school (with your advisor, colleagues, etc.) that can help line up a job for you before you graduate. Otherwise, I would recommend looking into government jobs as the government always seems to be hiring. The U.S. government is the #1 employer of mathematicians in America and they hire people out of undergrad quite often.
I had a hard time finding in-field work in Columbus after undergrad, which is why I went to grad school. However, you may also try searching for jobs in a big city like NYC, Boston, or Chicago as these places seem to have a relatively high concentration of math jobs.
Also, you may want to talk to your advisor or career services at your school to see if they can help line up a job for you, which they ought to be willing to do since it doesn't look good for the university if grads go unemployed in their desired field upon graduation. You can try mathjobs.org, but many of these are teaching and postdoc positions so they require a PhD. I will keep thinking and post more ideas here if they come to me. I hope this helps, and good luck with your job search.
Haters gonna hate. And ainters gonna aint.
Home Alone 2: Lost in New York
yessir, and he has great hands too. the dude rarely drops anything, and showed up big on the biggest of stages.
Moment of Truth is my favorite album of all time.
they even sledgehammered the scum logo in the middle of the field, iirc. scum fans complained about oregon running up the score and being disrespectful lol. I don't think they've played eachother since.
This concisely summarizes my experience watching the Sugar Bowl as a Buckeye fan: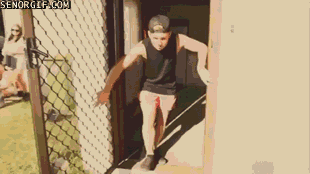 LSJSnail, you hit the nail on the head brother.
Umm, congratulations? It's the little victories that matter, right?
and you were wrong to imagine your own reason why Michigan would have made him the highest-paid coach ("desperation").
That sounds like an opinion to me, so I don't see how that's right or wrong. The post was not intended to be about JH's pay, although it seems like you are hellbent on discussing that minor flaw in my post, and making it known that you were right (little victories). The post was intended to share with other Buckeye fans that some scUM loyalists believe JH is going to run UFM out of town despite the facts that (a) UFM's coaching record >> JH's coaching record and (b) he hasn't even coached a game at scUM yet. Of course it's just an opinion from a fan excited for the future, but it's an amusing one to us Buckeye fans.
What causes you to write that Michigan is paying Jim Harbaugh more than any other collegiate football coach in the nation?
Ummm, maybe because this was widely reported at the time of his hire? I like that that is what you gleaned from my comment.
I see now (from http://nesn.com/2014/12/jim-harbaugh-insisted-on-not-being-highest-paid-college-football-coach/) that JH "reportedly turned down a salary of roughly $8 million because he did not think he deserved more than established college coaches such as Alabama's Nick Saban, Ohio State's Urban Meyer or Michigan State's Mark Dantonio, according to the Wall Street Journal."

Damn straight.