BROSEPH
---
Member since 13 July 2012 | Blog
Favorites
COLLEGE FOOTBALL PLAYER: Anthony Gonzo
COLLEGE BASKETBALL PLAYER: David Lighty
NFL TEAM: Brownies
NBA TEAM: Cavs
MLB TEAM: Indians
Recent Activity
They had them in the Bo days too, it's not a new thing. They may have even had them before OSU did, someone could correct me if I'm wrong though.
Cleveland has the most passionate fans in sports. If you need evidence, put on Sportscenter tonight, there will be thousands of people that in the background such that it looks like a College Gameday. You don't see that kind of hype for most pro teams.
Plus if/when we finally win something it'll be incredible.
This makes me want to vomit.
Yeah, he hasn't even won a game yet, what a scrub.
He's going to be a good coach. Chill out, he has only spent a handful of practices with a team that missed bowl game. And is playing catch up recruiting, which takes years to build relationships.
He also tried to grab him supposedly:
"Per friend w/ Manziel: Fan tried to grab JM in course, told him 'good luck never starting in NFL.' JM threw empty bottle like a FB spike"
Use imgur.com, click upload images at the top. It's really quick and easy way to host pictures. Then they will give you a link to the picture, and you can use the URL here in the add image button in the comment box editor.
Obligatory Dumb & Dumber quote.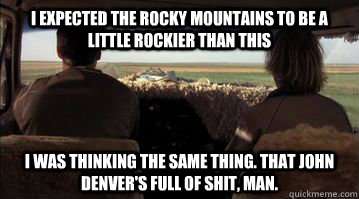 This is one of my favorite traditions in college football and they've been doing for 50 years or so. Would love to catch a game there sometime soon.
We're getting close for some cancers. Unfortunately every cancer is completely different so no one thing could "cure cancer".
But there are some very promising and innovative clinical trials and lab studies going on right now that could give us some breakthroughs.
VOD is a very unfortunate side effect of stem cell transplant. In many cases it resolves itself, but can also be fatal if the liver damage is severe enough. Children's Hospital of Philadelphia is one of, if not the best, children's hospital in the country. They will definitely have the best bone marrow transplant doctors.
I know it's not the same scandal, per se, but there are some clear problems with the biggest sports organization in the world, like serious problems, not steroid-level problems that MLB had.
Also, as someone else here said, USA is a part of FIFA and the majority of the biggest sponsors are American-based companies like Nike, McDonald's, Budweiser, VISA, and Coke to name a few. Nobody should be telling anybody what they should care about, but this "scandal" seems like a pretty serious world event, sports aside. And I think more and more dirt will continue to come up.
Stopped The Walking Dead. The writing is atrocious. As a reader of the comics, its disappointing because the story is so rich. It really needs to be an HBO show with good funding. And better casting throughout, some are excellent.
I cringe at BBT humor. Laugh track at parts that aren't funny. So it's definitely not for all people. Big Bang Theory is a comedy about nerds. Community is a comedy for nerds.
I don't see how people say it's a slow show. The Wire is slow. The West Wing is slow. Breaking Bad gives you cliffhangers at the end of every episode. It caters to people with short attention span.
BSpot is my spot. Michael Symon makes good food.
He should be held out of all basketball activities until June 20th.
Best basic cable show I've seen in recent years. They at least did something different instead rehash crime dramas over again. Or another scifi mystery show trying to recreate the 'Lost' formula. Great writing and pacing (unlike The Walking Dead). Acting was phenomenal across the board.
Ending after Ozmandias would have had so many people upset about the loose ends. Even if it may be more satisfying and appropriate. Seeing the full circle was nice, though. The last shots of admiring Jesse's clean lab and smiling that he finally applied himself and saw him as an equal.
Those AAU clips look like everyone is playing in slow motion.
Is this Position U of the last decade or two? Theres a lot recency bias towards the last ten years and excluding older greats all over the place.
How drunk are you?
"6 out of 10" - Jim Lahey
I miss hoke already, mostly because he didn't have a stupid nickname like Hairball.
While we're on the subject, can we start to get away from using scUM, State Penn, Pedo State, et al.?
I like to think the users here are not the lowest common denominator of CFB fans.