BROSEPH
---
Member since 13 July 2012 | Blog
Favorites
COLLEGE FOOTBALL PLAYER: Anthony Gonzo
COLLEGE BASKETBALL PLAYER: David Lighty
NFL TEAM: Brownies
NBA TEAM: Cavs
MLB TEAM: Indians
Recent Activity
Just watched Good Will Hunting again today. Incredible
This is one of the best performances I've ever seen.
The Mike Holmgren that was in Cleveland was not that Mike Holmgren. They got a dude with one foot into retirement, showing up to the building at 11am and leaving at 4pm. He collected a big ass check, drank some pina coladas, and got the hell out. Some of the stories from the guys working there at the time are unreal. He gave zero effort.
I recommend watching the ESPN2 Film Room broadcast. Amazing how these head coaches can call the exact play before it happens. Narduzzi and McElwain are really good at explaining things.
By God, Shazier just killed that man. Very dangerous hit.
Pretty sure Saban consults with Chip often in the off-season. As does Bellicheck.
Because Alabama has 5 more wins against top 50 teams than OSU does. Alabama has a top 5 SOS while OSU isn't in the top 30. There really isn't an argument here. Ole Miss is not Michigan State, but they aren't a garbage team either.
I don't, because theoretically an undefeated, conference champion, in a power 5 conference could be left out of the playoffs. What if OSU, Alabama, FSU, Oklahoma, and USC would all go undefeated one year; could even throw in an undefeated Notre Dame. While unlikely, but imagine the dumpster fire that would ensue. People would point to conference strength and strength of schedule - but it is dumb because as we see every bowl season, most of that is effected by pre-season poll momentum and hype. Anyone can beat anyone and it's very hard to compare teams that never play.
1 Yard, BOB! I have watched enough Price is Right to know what to do. I better not see anyone block me and guess 2 yards.
IT'S THE BLACK JERSEYS, THEY ARE HAVING THE OPPOSITE EFFECT
They had them in the Bo days too, it's not a new thing. They may have even had them before OSU did, someone could correct me if I'm wrong though.
Cleveland has the most passionate fans in sports. If you need evidence, put on Sportscenter tonight, there will be thousands of people that in the background such that it looks like a College Gameday. You don't see that kind of hype for most pro teams.
Plus if/when we finally win something it'll be incredible.
This makes me want to vomit.
Yeah, he hasn't even won a game yet, what a scrub.
He's going to be a good coach. Chill out, he has only spent a handful of practices with a team that missed bowl game. And is playing catch up recruiting, which takes years to build relationships.
He also tried to grab him supposedly:
"Per friend w/ Manziel: Fan tried to grab JM in course, told him 'good luck never starting in NFL.' JM threw empty bottle like a FB spike"
Use imgur.com, click upload images at the top. It's really quick and easy way to host pictures. Then they will give you a link to the picture, and you can use the URL here in the add image button in the comment box editor.
Obligatory Dumb & Dumber quote.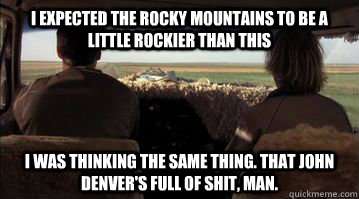 This is one of my favorite traditions in college football and they've been doing for 50 years or so. Would love to catch a game there sometime soon.
We're getting close for some cancers. Unfortunately every cancer is completely different so no one thing could "cure cancer".
But there are some very promising and innovative clinical trials and lab studies going on right now that could give us some breakthroughs.
VOD is a very unfortunate side effect of stem cell transplant. In many cases it resolves itself, but can also be fatal if the liver damage is severe enough. Children's Hospital of Philadelphia is one of, if not the best, children's hospital in the country. They will definitely have the best bone marrow transplant doctors.
I know it's not the same scandal, per se, but there are some clear problems with the biggest sports organization in the world, like serious problems, not steroid-level problems that MLB had.
Also, as someone else here said, USA is a part of FIFA and the majority of the biggest sponsors are American-based companies like Nike, McDonald's, Budweiser, VISA, and Coke to name a few. Nobody should be telling anybody what they should care about, but this "scandal" seems like a pretty serious world event, sports aside. And I think more and more dirt will continue to come up.
Stopped The Walking Dead. The writing is atrocious. As a reader of the comics, its disappointing because the story is so rich. It really needs to be an HBO show with good funding. And better casting throughout, some are excellent.
I cringe at BBT humor. Laugh track at parts that aren't funny. So it's definitely not for all people. Big Bang Theory is a comedy about nerds. Community is a comedy for nerds.