BrooklynBuckeye
---
Member since 25 November 2012 | Blog
Helmet Stickers: 5,247 | Leaderboard
Voting Record: 1520 / 12
Recent Activity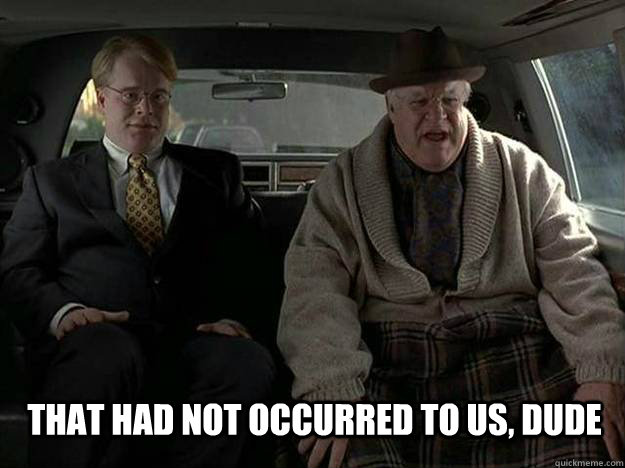 Yeah, I listed to Jalen and Jacoby, and I really like The Lowe Post. If you are at all interested in the NBA, you won't find a more knowledgeable man in media than Zach Lowe.
Second season would have been epic. Opening titles hall-of-famer too.
I can picture it, but cant help with the name.
Bridge to a number one draft pick (KING CARDALE).
Long live Used Kids and The Flamingo. Used cd shops and arcades don't exist anywhere anymore, but that doesn't mean it's right. It's sad to see nothing but chains on high st these days, it's like a bad simcity expansion pack, brought to you by Panera.
I love American Gladiators, but I also love the Bill Hicks bit that mentions American Gladiators. It's a paradox. I won't post the Bill Hicks clip because there are general political connotations. I'll post this instead:
Rubicon. I'm sure the 15 other people who saw it will agree.
This is great! Of a similar ilk, check out Innocence and Despair from The Langley School Music Project. It's incredible. Here's them doing Good Vibrations:
Really? They delete something remotely when you've "watched it too many times?" Is this America? Seems like somebody forgot to delete that Fall Out Boy song.
I was working at the final four, and was washing my hands in the bathroom. A guy in a stall has a deafening bowel movement. A different guy washing his hands next to me says, "Goddamn," in a jokey kind of way. I turn to the guy to laugh at the comment. That man was Kareem Abdul-Jabbar.
Bacon did have time to cover Urban's first year in 4th and Long because for some reason he didn't want to dedicate an entire book to Brady Hoke's unforgettable second season/coronation.
How can there be a few GOAT TE's. Sounds like some Big12 ranking to me.
Still here too. Hoping to hear something good.
This one got me through some shit.
What if I told you that a team with a third string quarterback could win a national championship, and none of their players were as fast a a 43 year old color commentator? SPEED NEVER DIES, tomorrow on ESPN.
I know talking can be hard, and it may feel like there is a lot of pressure to explain. Not at all. If you want to talk it out, great. If you want to just say you're good, and you'll be here tomorrow, that would make all of our nights.
Noah Brown may be more of the (unfortunate comparison for off-field reasons) Aaron Hernandez type. I get a little confused in the description of the H-back in this offense, as I've seen it applied to both Dontre Wilson and Jeff Huerman, and it's hard to picture two skill position players with more different skill sets. But Hernandez at Florida lined up all over the place, as I think Noah Brown will. He will need to be able to block like Huerman and Vannett, though, in order to be an every down type player. We will see if he can do that.
What?! No way. Screw the 5k, if he runs a 4.29 the ghost of Al Davis will give him 10 million dollars.
It always helps to talk, and the harder it is to talk, the more it helps. You will be thankful for the rest of your life when you get through this. Call the hotline, or a friend, or if you need someone to talk to, just say so and I'll send you an email. There are aren't enough things we can control in our lives, but how we deal with the things we cannot control is one of them.
Seriously, talk to someone immediately if you feel this way. You are not alone.
Little off-topic, but in the same ballpark, anyone know why in "MY ACCOUNT" some comments are bold?
Same joke as that tweet being made here, but obviously funnier, because... Mr. Show. Also, I keep laughing at the idea of The Suave Swede.