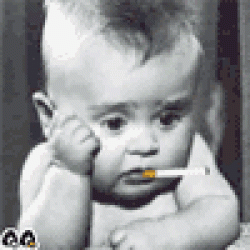 Breakawayspeed
---
Member since 09 February 2011 | Blog
Helmet Stickers: 294 | Leaderboard
Favorites
SPORTS MOMENT: I had field box seats for Player-Manager Frank Robinson's first at bat home run against the Yankees. Never felt that kind of energy in my life since.
COLLEGE FOOTBALL PLAYER: Joey Bosa
COLLEGE BASKETBALL PLAYER: Aaron Craft
NFL TEAM: Browns
NHL TEAM: Blue Jackets
NBA TEAM: Cavs
MLB TEAM: Indians
SOCCER TEAM: your kidding right?
Recent Activity
Sorry computer acting up ( and operator error)
Our culture does not celebrate over-achievement. Instead we are to pity the underachievers and those "unfairly left behind". AC has his shit together an it drives the egalitarians crazy.
The order in which they are listed seems to be about right too. Of the four, McMillen has the best chance to start from game one. Pass the popcorn...should be interesting
Might make a good student whatever BUT, I can't believe he's one of the first off the bench. Can't dribble, can't defend and rarely ever has hit a 3 pointer that meant anything.
I used the Wonderlic some years back as a screening tool. As I recall, your average HS grad scores 18, college grad/ BA- 22, MA 28. There is a time limit so you can't dwell on the questions. If you can score in the 30s, your pretty sharp.
Tears ACL in "winter conditioning" drills? I wonder exactly how and what happened?
Why did you change the design? Go back to the way it was! What's wrong with you people?
Some thing tells me you will either "love the Drake" or "hate the Drake".
T-minus 5.5 hours :
Nobody has even mentioned Donte Wilson as a potential factor in this game or on these boards for weeks even. He is still with the team, right?
Just saying he (and UFM) might be ready to make amends for the Mich*gan game and the subsequent disappearing act in the BCG. Get the ball to him early and it opens up everything else for us.
The defense better get a pass rush and play like they know what each other are doing. Is that too much to expect?
Yeah, well you can do all that. Or, just go out and buy a Hersheys bar.
Max Copeland.....I bet his parents are so proud..... the guy may be he closest thing to living proof that abusing drugs and alcohol (combined with a few football related concussions) causes long term brain damage.
From the two times I watched Danny Clark quarterback for the Tigers this year, it's likely to be him. (QB >LB). If The Chef plays and hits along the lines of Jack Tatum, it could be debatable. Dixon would need to be the next Paul Warfield.
Do you have a foot fetish as well?
Is he cooking with Crown Royal? That never occurred to me.
I love the smell of Mich*gan bashing in the morning.
We have all seen the video but I was standing right there. After the interception, I heard Charlie say, " This ends your chances for a comeback Woody and has given me a rather large woody of my own! Woody , then punched him while screaming "If you parents didn't teach you any manners ....I will!" True story.
Slowly getting to "acceptance" on the grief spectrum but the loss has made for a very long week. I want the Bucks to beat Clemson as bad or worse than FSU did. That 's the only win/win scenario I see to this match up.
The offense may have it in them if they are focused and a little pissed. The defense is where my wet dream dries up. I'll be ready by the time Jan 3rd rolls around.
He lived down the street from me when when I was little and I beat him up. No! Wait. That was someone else.
I hope we find out if he can take a hit and "respond" when "bad" things happen out there, Coach D. He needs to feel the pressure like Hackenberg did.
Yes. One poor decision, prolly early in life, to hitch his wagon to the Piss and Blue and see what happens?
Appears that he is as good as gone. (sniff) Seems like just yesterday when we where wondering, "Who the hell is that freshman hard-hitting LB that plays so fast?" Like Archie before him , not only a great player, but a better person
Top to bottom, talent-wise, this is the best OSU team I have ever seen (with 2006 and 1968 close behind). It has been a joy to watch how many different ways they can beat the opposition. They deserve our respect and for us fans to defend them from the absolute trashing they are taking from friends (looking at you BTN Network) and foes alike. Every Sunday is another outrage of changing standards and a concerted effort to downgrade their accomplishments.
In a just world this team will get a chance to prove all these muthafuckers wrong. I cry out for justice!! If not, I will just cry.
Really not too concerned about this "Ill" team or, any other team for that matter. Stay focused each week, play up to everyone's ability each game and good things will happen!
Laughed out loud at the first comment. 11 Warriors posters are the best!