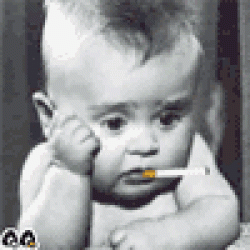 Breakawayspeed
---
Member since 09 February 2011 | Blog
Helmet Stickers: 325 | Leaderboard
Favorites
SPORTS MOMENT: I had field box seats for Player-Manager Frank Robinson's first at bat home run against the Yankees. Never felt that kind of energy in my life since.
COLLEGE FOOTBALL PLAYER: Joey Bosa
COLLEGE BASKETBALL PLAYER: Aaron Craft
NFL TEAM: Browns
NHL TEAM: Blue Jackets
NBA TEAM: Cavs
MLB TEAM: Indians
SOCCER TEAM: your kidding right?
Recent Activity
No but someone tried for BAD DUPA (ASS) in Polish
After reading the NY Times article....My question is.... How does FSU get away with refusing to comment or discuss the case further with the Times? Are they not a "public tax payer funded institution?
Also, compare the mainstream sports medias coverage of this (and M*chgan's cover-up of their place kickers sexual assault) with the TatGate "scandal". I say double standards have been applied.
Good try but exactly how do you grade a "game" like this? Both sides of the ball didn't do all that much. Urban said they will be able work with the players for 2 hours a day during the summer under new rules. I think they are going to need it to refine team skills. I was impressed with the overall team speed, however. Curtis Samuel looks like he has the whole package. The defense was "aggressive" at the very least,... thank God!
Editing profanity is cool! I liked this one....~~and, most absurdly, in The Washington Times (whose editor confessed this was "an attempt at a little humor"), alluded to as "a vulgar euphemism for a rectal aperture."
Overall, I'd say heir football prospects for the short term, don't look very promising. Hoke is in way over his head and this could be his last year if things go south badly. I' am all in for a divided fan base in Ann Arbor over "should he stay or should he go?". Much like the end of last year but over the whole season would be fine with me. However, no 42-41 at the Shoe this year. They need to be stomped without mercy.
I wish they would amend their commercial to......" Serious Attorneys with seriously fake hair...."
Actually I think we got the best of both worlds. The B1G "conference" fans can brag that 3 B1G teams made the Elite Eight. Yet, the two teams from up North had their hearts ripped out! Bucky Badger is next. That's a great outcome in my book!
My guess is that photo is of Art Schleister. Looks like somebody is spilling the contents of their bottle of Seagrams as well. Both were such a shame.
OSU has always recruited talented players but talent isn't enough. Many thought we had enough talent to win last year and I believe we did but talented players alone didn't get the job done! These guys need to get coached up ( individually and collectively) and then we will see who rises to the top. I think we had as much, if not more talent than MSU but we got out-coached, NOT out-talented. Herman- Meyer and Fickel- Ash need to mold all this top 5 talent into a kick ass team. The offense was up to the task and the coaching was nearly there. The defensive talent was there but the coaching was woefully inadequate. We can have all the talent in the world but if the coaches cant use the talent they have effectively, it won't amount to Jack shit. Meyer is right with his vision for the defense and Ash was hired to fix the defensive "clown show" we saw last year. Aggressive line play has to be in sync with linebackers that fly to the ball and backs that press the opposing QB into making near perfect passes. We had the talent last year and prolly do again this year too.
Akron has had its share of ballers. Before LeBron " The traitorous SOB" we had Gus Johnson and Nate Thurmond.
Never any fun to see my favorite team lose and especially to a second tier Ohio school. But the chemistry on this team was piss poor all year long! I'm going miss #4 ! It will be a long time until we see another player like him!
Your choices for the correct person to take the three is L. Smith, L. Ross and maybe Slam Thompson. That's it! Della Valle should not play, let alone shoot in this game. -IO
So....your not enjoying this "up & down" season?
Are you the very same Rufio that posts on Dawgs By Nature? If so .... welcome. I always like your insights.
I feel like its good and bad". Marcus is a walking talking contradiction here. I think he's trying to say the publicity is good but the "salute" was bad. Perhaps the opposite is true. BTW, I watched the tape of that incident yesterday and there is no way only one UM player should have been tossed. Three of them would have been about right! Not that it mattered in the end for those jackwads.
Sorry computer acting up ( and operator error)
Our culture does not celebrate over-achievement. Instead we are to pity the underachievers and those "unfairly left behind". AC has his shit together an it drives the egalitarians crazy.
The order in which they are listed seems to be about right too. Of the four, McMillen has the best chance to start from game one. Pass the popcorn...should be interesting
Might make a good student whatever BUT, I can't believe he's one of the first off the bench. Can't dribble, can't defend and rarely ever has hit a 3 pointer that meant anything.
I used the Wonderlic some years back as a screening tool. As I recall, your average HS grad scores 18, college grad/ BA- 22, MA 28. There is a time limit so you can't dwell on the questions. If you can score in the 30s, your pretty sharp.
Tears ACL in "winter conditioning" drills? I wonder exactly how and what happened?
Why did you change the design? Go back to the way it was! What's wrong with you people?
Some thing tells me you will either "love the Drake" or "hate the Drake".
T-minus 5.5 hours :
Nobody has even mentioned Donte Wilson as a potential factor in this game or on these boards for weeks even. He is still with the team, right?
Just saying he (and UFM) might be ready to make amends for the Mich*gan game and the subsequent disappearing act in the BCG. Get the ball to him early and it opens up everything else for us.
The defense better get a pass rush and play like they know what each other are doing. Is that too much to expect?