brband64
---
Member since 08 February 2012 | Blog
Recent Activity
mooBoom?
I'm glad we're offering Virginians rather than sacrificing them.
Very well done. Thank you for sharing.
Assistant Coordinator, or Assistant to the Coordinator? In all seriousness, much deserved - both the title and the salary bump.
A bit wordy, but I like the concept.
In former Soviet Union, LeBron trades Cavs.
Breakin' 2: Electric Boogaloo
So Cristobal took his crystal ball with him. Good info.
I think it's safe to say that these hypothetical quotes aren't likely anything we'd actually hear; personally, I was thinking more along the lines of potential quotes about recruiting strategies (how would fans feel about an Urban Meyer-like strategy that already bothers those who feel we should focus closer to home?), or something vague about work ethic, or perhaps not prioritizing meeting with the current team. Yes, it's absolutely true that simply saying the right things is by far the easiest part of the job...and there is never any guarantee that even bringing in the coach we really wanted will translate into success on the court. I think most of us have experienced at least one instance where optimism about a coach hired by one of our favorite teams didn't quite pan out - I guess I'm just saying that so far, approximately one micron into Holtmann's (potential) tenure here, I like his approach. Absolutely the on-court product will be a much more reliable indicator of what we have.
I found some Ohio State guys online, but they're all football guys.
Seriously though, he's saying the right things and based on his admittedly brief track record I'm optimistic he'll move the program in the right direction.
"I was not in Roanoke. The plane was in Roanoke, but I wasn't on it. ..."
So who was on that plane? Smith cleverly sent a remarkable likeness of himself in his place.
"I don't know where it's gonna go. Swear to God."
Speaking of "What They're Saying," let's check in on Ohio'sPraise: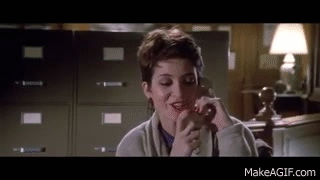 Probably trying to tempt Holtmann or someone else high on the list with, "Are you sure you're not interested?"
There it is - niiiiice.
Hey, upvoting enabled - excellent.
I go through long gaps when I'm not active on 11w, so I missed that you and Bucknut are Pirates fans. That's my team too; got to hear Bob Prince call some games on the radio toward the end of his (original) career in the 70s and got hooked. It's been tough to be a fan, but I'll always have '79.
Well played. Virtual upvote for you.