brband64
---
Member since 08 February 2012 | Blog
Recent Activity
Wait, this is still here?
I put down today's reading material to give this thread a refined thumbs up
"...unreasonable to think the Turtles wouldn't be snapping quickly..."
Welp. Thank you though, Gray Box.
The undersides of the empty seats are black, so...it sorta works.
I hope so; this seems like such a great combination
Think I'll post a thread about changing my icon
Not sure, but apparently difficult to please.
I dunno, that's pretty important - an army without leaders is like a foot without a big toe...
OSU Communications being their usual helpful selves....
Eye-opening piece in many ways, not only about Wint himself - a great story - but also about Matt Rhule (as noted by TheBadOwl), and confirmation about something other fan bases don't get about Urban: when a player "flips" OSU's way, it's almost never just because Urban waltzes in at the last minute and sleeps over at a #teen's house offers, it's because there is some history and investment of time and effort to develop a relationship early on. In the case of Haskins yesterday, it dated back to the relationship Tim Beck cultivated. Wint may or may not have developed into a Power Five prospect, but Urban obviously saw something back when he was scouting Samuel. He and others on our coaching staff seemingly find guys before they "blow up", and we either reap the benefits with commitments or are at least in the running for guys we otherwise would have no chance of landing. Most successful college coaches do this to some extent, but Urban and his staff seem the best at it.
Hinky? Well, what does that mean Biggs, 'hinky'?
Gotta like this:
"He acknowledged that the recent wave of Buckeyes heading to the NFL is on his mind."
Looks like it's going to be a wild ride to signing day.
Love it
Thank you for linking, had never seen this. I'm only about halfway through so far, but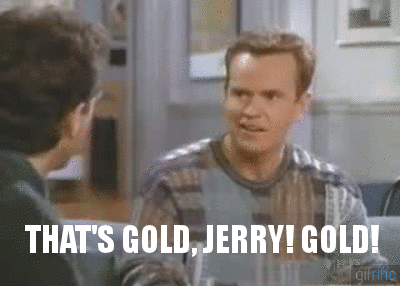 They could have a hot dog party.
Wait, that didn't come out right...