brband64
---
Member since 08 February 2012 | Blog
Recent Activity
I don't really comprehend what is happening here, but it's epic.
Welcome to White, now an official part of our 2017 primary palette.
This was a great piece, and I feel better knowing more about Sudfeld's reading habits
I keep clicking but it won't enlarge...
[waits for a "that's what she said..."]
Agreed, definitely a Ute movement in the polls this week.
Don't toy with our emotions.
Complacency is just too cute.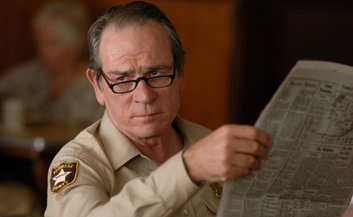 This can vary, but the usual answer is "plenty". The start time to skull session was moved up (earlier) to better accommodate the team walk-through, so as long as there are not too many announcements (usually not a problem) you will have more than enough time to get to the stadium. Last week skull session let out around 2:00; usually it's a tad later than that but regardless you should have at least an hour to get inside for quick cals, pregame, etc.
Thank you; I was going to say, "Who perchance is this Bret fellow?"
"This is a big, solid team," Urban said after noting the size along NIU's lions.
Holy crap
Nice. Watch out where the Huskies go....
Fantastic, thank you.
Thanks, Hokiepro - have enjoyed the commentary from you and other Hokie fans here in the weeks leading up to the game. Also a "thank you" for the travel advice you shared on a thread that was posted, I think, back in June - especially the hike to McAfee Knob, well worth the time.
Agree w Buckeye06 - there was an attempt made at the O-H-I-O, but I don't know if there was a single OSU fan in the opposite end zone...and on the home side I did see some scarlet and gray, but it was very scattered. However, the "O-H", "I-O" back and forth across the visitor sections between the right (as looking from the home side) end zone and the away side did generate some noise, though.
It's great to see how much Urban respects Beamer and the Georgia Tech program.
Logged in (and it took a little time to do so) just to upvote the Chuck Wepner reference. Outstanding!
I don't think so, HokiePro; I'd like to see that happen too, but to date I haven't heard anything indicating this. As it appears they will not be performing pre-game, one of the OSUMB's usual features for away pre-games - the double Script Ohio - will be done at the conclusion of their halftime show, which is fairly brief.
Much thanks to you and other Hokie fans for the various information drops over the past couple of months; I've utilized some of that knowledge to make plans for our trip.