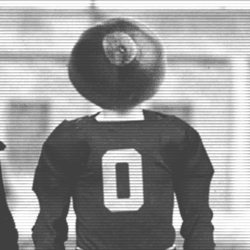 brband64
---
Member since 08 February 2012 | Blog
Helmet Stickers: 745 | Leaderboard
Recent Activity
I think Kirk Gibson is a Michigan State lock.
Nothing can top this. Ever.
I was there too - from my seats in 10B, where many visiting fans sat, I could see large numbers of OSU fans leave early. Most LSU fans did not....and in fact a number were still around several minutes after the game was over, sitting in disbelief through the band's postgame performance. Several dozen were among the last people to leave the stadium that day.
I was at the stadium last night, but in a hurry and didn't have a chance to take photos; because Smith's photo includes a light bank in the upper left corner, the rest of the image wound up darker. I can tell you the new lighting is VERY bright and clearly illuminates south stands as well. Not surprising because there are more individual bulbs but I would say the new permanent system throws considerably more light than did the temporary Musco setups.
"He's got an incredible, incredible ass."
It's as if Bert is describing himself.
Thanks for saving me a click by pulling the quote.
I saw that, too. I blame the Joebots.
Script Ohio just took the lead...but voting on both sides is brisk. Will be close to the end, I think. I'm with DJ, and I think most folks here agree, such polls are useless - but Script Ohio can't lose to jumping.
As of this writing the margin is about 80. Eight zero. Do it!
You rang?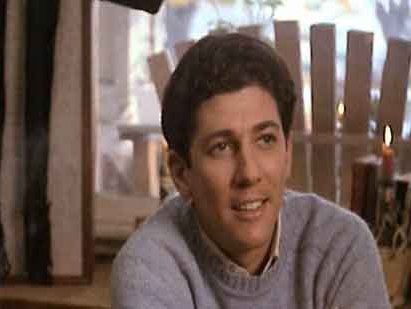 One way or another, Warriner and Meyer will see Bowen's comments and make sure to clarify exactly where he stands. Overall, I echo others - it's a heckuva problem to have.
I don't know Ross, never met him - but I can't help but wonder whether we would be saying different things about his OSU career and possible placement in the draft had things worked out with his transfer here back in '11. I remember all the glowing reports about how Q was lighting up the gym during the summer, then he had to sit out the entire fall. And when he did finally become eligible, he didn't see the court...and there was the frustration that went with that as he couldn't play catch-up to everything Matta wanted from him. Ross seemed to put all of that behind him by the end of the following season, but this past year the flashes of brilliance were mixed with - as others have described - long periods of seeming disinterest where he basically had little impact on either side of the floor. I hope the change of scenery, I would think more likely in Europe, will put him back on track - guy may or may not be NBA starter material, but he has enough potential that he could set himself up for life by playing hoops somewhere over the next several years.
This is why I was so relieved, from a fan's standpoint, that things worked out eligibility-wise for D'Angelo Russell - there may be zero similarity between the two people, but I would hate to think that stagnating away from the court for a semester (and possibly not being able to catch up this winter) could put Russell in a similar frustration mode...not to mention the team lacking his immense talent. Good luck to both.
I will never complain if OSU is looking to Pass first.
Shoot, I missed the one on the upper left - it's almost uncanny.
There's something wrong with the photo....ah, got it.
In former Soviet Union, NCAA violates YOU.
...aaaand it just went back to -11. Which would have been perfect :-p. In a negative way, of course.
Edit: sorry, I clicked the wrong arrow.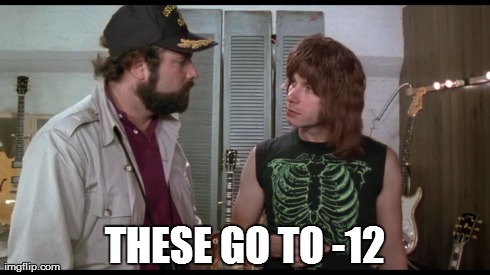 It may have been a mutual decision as the coaching staff felt Ian Thomas's name wasn't up to the backfield's unique standards. Andre Boggs could be next to go.
Smith also inherited the rather startling debt service that was incurred to build/renovate those facilities, on top of having to continue operating a massive athletic department. Like others, I am not a fan of everything Smith has done but some of the money-related decisions go directly to simply paying bills. My impression is that Smith often thinks more like a CEO than an AD - in a department as large as OSU's, both are needed...but to pay the bills Smith's CEO side has kept us out of the vast majority of programs that operate in the red. I hate some of the things he has done but respect his ability to keep the department on the good side of the ledger.