brband64
---
Member since 08 February 2012 | Blog
Recent Activity
The OSU Ferocious Cognomen certainly would have been unique.
I hear he couldn't leave Texas soon enough.
Well, darn. Let's get Emory on board.
Was waiting to see if anyone would insert a gif - good choice, and nicely done.
Rework the "M" and the tower could draw a fashionable (if somewhat crazy) tenant...
Dang, you mean this time it's not #urbansfault?
After the meds kick in...
Who has it better than us?
Actually, why did I italicize that...?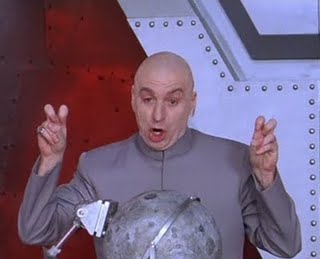 Jonathan Wells. Some good memories.
One of the best gifs/jifs ever, and so appropriate here.
The writers of this article appear to be fairly well-versed in public records law (though I also think it's likely they had some faculty assistance). While I am far from being an attorney, I am employed by a government agency where one of my duties is to fulfill public records requests - and some of OSU's responses do indeed seem inconsistent, based on my training. I would very much like to believe that OSU is erring on the side of caution in order to protect the personal information of student athletes, but the issue of precedence - regarding the 2009 release of GPA information regarding the women's soccer team - is a very important one: while records law does allow an institution to establish parameters for the release of some information, going outside those parameters to voluntarily provide such information even once establishes a precedent which almost always prevents the same kind of information from being withheld going forward. In other words, in most instances once the box has been opened it stays open. This, plus other recent reports indicating OSU has done things such as asking for the identity of those seeking records (not allowed by law) are not a good look for a publicly funded institution.