brband64
---
Member since 08 February 2012 | Blog
Helmet Stickers: 2,508 | Leaderboard
Voting Record: 6502 / 12
Recent Activity
That was, indeed, weird. And as Calgarybuck noted, a solid interview overall.
Disturbing. I like it.
Yes...yes, it does. As well as this video:
There is a slight family resemblance...
Nailed it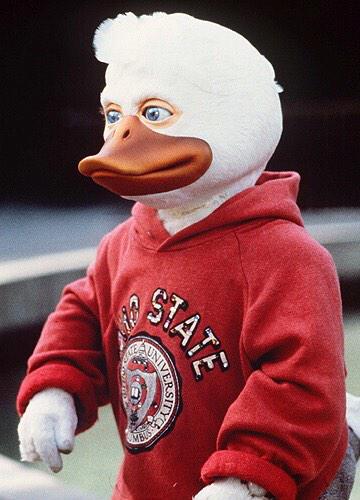 So much fun...
The entire time I was watching that (which admittedly seemed much longer than it really was), I kept thinking how many great gifs were potentially waiting within. Excellent job on getting the ball rolling; this particular shot was so strange and uncomfortable.
Leave it to me to pick a bad example... Thank you for the correction!
I guess I've always preferred (what I consider to be) actual tackling as opposed to going for the kill shot just to make some highlight reel...while risking not actually bringing the ball carrier to the ground. Like most of you who didn't play organized football as a kid (well, I did some of that too, badly) I played a lot of backyard tackle football with my friends, no equipment...and we made sure tackles on each other without injuries beyond the occasional sprained ankle. Never realized it had a name, "rugby-style"; now that I see we and other teams are returning to doing this, I can only guess that the desire to appear on SportsCenter with a Clowney-type hit was the prime motivator for getting away from real tackling all these years. Happy to see it. Now, get off my lawn.
At first glance, I agree. But is it possible he's saying faith and family are most important, followed by (then) education?
Nice - missed this when I commented below. Upvote to you.
I can't wait to see Parris in April.
I'm encouraged that this Imhotep recruit appears to catch with his hands, but at least early on his game has a few holes
Logged in just to upvote this. Outstanding.
I was in attendance at that tournament, and the win over Kentucky was indeed sweet as it was unexpected. Toward the end of the game an OSU fan threw something at the Kentucky bench - I think it was a sign, something that was visible but had little potential for causing injury. It was low-class and embarrassing; I remember security grabbed the guy and he tried to somehow justify his actions by saying he'd written Woody's name on the sign. It's sad that this memory is the one that stands out most to me from that game, as much as the fantastic victory itself. The G'town game was a true heart-breaker; OSU executed Williams's game plan almost flawlessly and controlled most of the game, but the Hoyas took control late. Overall, that tournament represented among the best two-game efforts I've ever seen from the Buckeyes.
Just means they're in his top three ;-). Urban will keep in contact until asked not to do so. Good luck to him regardless!
I'm with you, especially in this situation: playing a day one winner. Every year - and in pretty much every conference tourney - some low seed gets momentum from beating another low seed and turns that into a second-round surprise. It's already happened today with Penn State beating Iowa, and with our team's propensity to start slow, it could easily happen again tonight. I hate to be negative, but just hoping they don't come out sleep-walking again - if they do, it will be ugly.
Crean IS good - at being a douche.
Apologies to Atlanta...
Totally agree.
If only Phoney McRing-Ring were here to explain...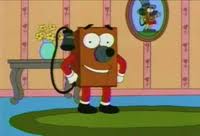 "footlocker employees" FTW