Bourbon Meyer
---
from Dayton Ohio
Member since 18 August 2013 | Blog
I'm a Buckeye married to a Wolverine and living in Spartanland. Please someone help before I kill again.
Favorites
SPORTS MOMENT: Donnie Nickey knocking down the final pass on the final play of the 2003 Tostitos Fiesta Bowl.
COLLEGE FOOTBALL PLAYER: Archie Griffin
COLLEGE BASKETBALL PLAYER: Lawrence Funderburke
NFL TEAM: Dallas Cowboys
NHL TEAM: Detroit Red Wings
NBA TEAM: Cleveland Cavaliers
MLB TEAM: Cincinnati Reds
SOCCER TEAM: Manchester United
Recent Activity
Who in the HELL down voted this?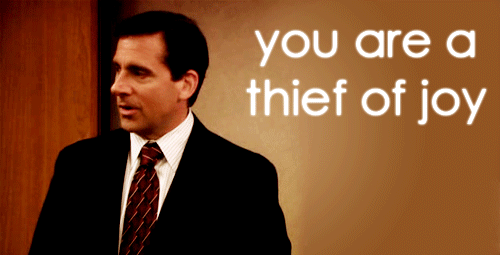 This was a charitable organization. The money was supposed to go to poor kids for college, not to Pat Haden and his family.
Pat Haden is a scumbag who, by the way, is now losing to Lane Kiffin in the "what have you done after kicking me off the bus and onto the tarmac" sweepstakes.
Austin, for your next destination try UD Arena.
One of my favs (helmet, jersey design, colors) other than my Bucks. Holy crap is it football season, yet?
If you take away Tom Brady's deflated footballs what does he provide?
The better questions here, and just as relevant too are: are you a Love or a Durant? Are you an Irving or a Jenner?
On the Tunsil line item, did they include expenditures for gas masks?
For a future HOF who will always have a * by his name.
I disagree. She's no Curt Shilling, a hater with an obvious political agenda. She's fun, witty, educated, she got a freshly-minted millionaire son. I think she'll work out fine, and it's good for OSU football.
I always loved the Cowboys and the Browns, in that order. Dallas was the yin, Cleveland was the yang I guess. Can't believe at one time they were serious rivals, playing in the same conference and division.
The kid in the GIF just signed with St. Thomas Aquintas High School in Florida.
This could help recruiting. Look what it did for Pitino in Louisville.
Wow! Four Heismans! Funny I never heard of him. Dat boy musta been good!
That's not what Withers said when he left. He said "I like an attacking defense."
Funny. After Withers left, Vrabel (physically) attacked Meyer, and he left too.
Meyer made Fickell#fire reapply for the job all over again because he (Meyer) needed a refresher on why he (Fickell) was he was hired in the first place.
2014 rolled around, and whadda know, we won a National Championship.
Withers was the scapegoat in a top to bottom flawed defense scheme that Fickell#fire cooked, seasoned and served up.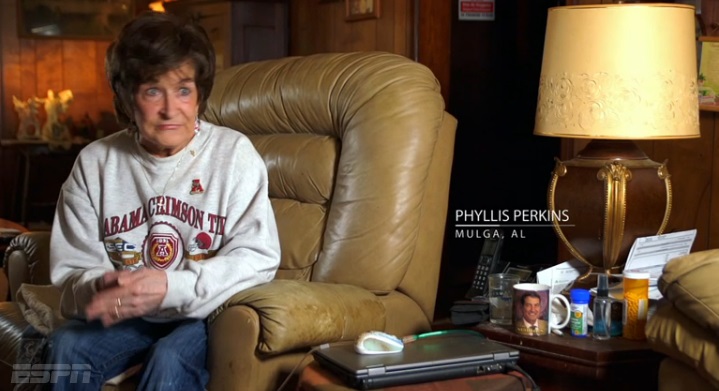 What?! Whatcha say there Cowturd, or Broke call????
"It was a clown show"- Urban Meyer 2012
"Bozo the freakin' clown" - Urban Meyer 2012
"There's no blue out here!" - Urban Meyer 2012
"Let's go kick Michigan's ass!" - Urban Meyer 2012
I love my life. Eleven Warriors has just become Dallas Cowboys Weekly. Zeke excelled on my favorite college team. Now he has a chance to be LARGER THAN LIFE. Go Zeke! Go Bucks! Go Cowboys! Philly Sucks!!!!
Drooling 'cause I was just circle jerked here in the forest by Go For 2.
Also, no Heath Shuler? No David Klingler? I had the great misfortune of paying my hard earned money to watch the Shula Bowl in Riverfront Stadium in 1994. Klingler put on the most godawful performance I have ever seen in pro sports, SMH.
My take, and I have a long memory, is that any article that discusses great sports busts and doesn't have Brian Bosworth as7 number 1 and Tony Mandrich as number 2 is a worthless rag sheet. These two guys became actually celebrities based on their "supposed" athletic abilities. Bosworth was given a full 9 page spread in Sports Illustrated with a picture of him naked and talking about he feels sorry for the bastards that have to go up against him. Mandrich was on the Tonight Show flexing his muscles and saying he could beat Mike Tyson. Anybody remember that? They both turned out to be talentless clowns, and Mandrich lost his hair from steroid use I believe. Putting Greg Oden at #1 shows the usual ESPN Ohio State bias, but I have no problems with him being number 3. Bosworth and Mandrich should top the list of busts for all eternity.
Look, someone's going for a dip. Urban's ours. Eat your heart out, bitch!
Don't worry. Connor will seek comfort with a sports friend tonight. Probably this guy.