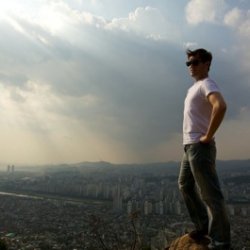 Bolt
---
Member since 05 May 2012 | Blog
Helmet Stickers: 4,628 | Leaderboard
Voting Record: 606 / 47
Favorites
SPORTS MOMENT: January 1st, 1997. Pasadena, California. I was always a Buckeye before, but after seeing this game in person at a young age, it was all over from there.
COLLEGE FOOTBALL PLAYER: ¯\_(ツ)_/¯
COLLEGE BASKETBALL PLAYER: D'Angelo
NFL TEAM: Browns
NHL TEAM: Jackets
NBA TEAM: Cavs
MLB TEAM: Indians
SOCCER TEAM: USMNT, Columbus Crew, Arsenal F.C., Celtic F.C.
Recent Activity
Did he wear it as a crop top?
I'm hoping this position change works out for Brax. One of my all-time favorite Ohio State players. And selfishly, I also hope it works out because I miss picking my jaw up off the floor on a weekly basis.
I'll admit that I was one of the ones saying he needed to shut his mouth or he better be backing it up all the way on the field when he was going on his Twitter rant. I mean he was essentially badmouthing the guys that were on the field, his teammates, part of his position group, which I didn't care for. But he'd probably chalk it up as not so much talking down about them but having confidence in himself. Which, fine...but you better back it up. He sure did as far as I'm concerned. His work ethic and drive is apparent.
This is just classic level of Alabama hilarity. It's even based on a completely false premise, that Braxton Miller was deciding between Ohio State and Alabama and chose Ohio State. Not one person ever indicated he was ever at any point leaning toward transferring. He never said it, the coaches all said he told them he'd be back, the AD said he told him he was going to be at Ohio State, his dad was saying he's not going anywhere. It was just a crap rumor started on message boards as a "what if..." and it snowballed from there. I mean even the way it reads just comes across as nothing but pure unabashed butt-hurt. I'm sure he thought he was being clever by formatting it as an open letter, but it just makes it come across even more pathetic.
I felt like the option game looked kind of clunky when Cardale ran it. We didn't seem to try it near as much after the Wisky game when we was having plays where he was basically tripping over himself when he decided to keep it. I don't think we're going to have much success against a good, attacking defense if they opt to take Zeke away hard in the option game if Cardale's running it. Which is fine, Cardale does other things well that he can hang his hat on and why he should win the job. JT made the best reads of all 3, in my opinion...but the option game was the strongest with Braxton running it just because of his freakishness. He'd either rip you to shreds or you'd have to sell out to take him away and take a steady punishment of El Guapo 8 yards a rip up the middle. People forget how good the offense was when Brax was in at QB because of what JT was able to do last year. The offense was more versatile with JT and the passing game was stronger, but we had an incredible option attack with Braxton and Hyde. Both versions averaged 511 yards of offense per game and about 45 points per game. More than one way to skin a cat. Can't wait to see Brax in his new role and can't wait to see whoever wins the starting job. Really don't care which wins it at this point.
That's the best part about this "problem" we have at QB. I would be equally happy with either one of them. Even if Brax was still in the running (one of my all-time favorite OSU players) I'd be equally happy with any one of the 3 getting the job. I'm seriously 50/50 split on who I think should win it, which I usually always have an opinion or side to take on something like this. One day I find myself leaning toward why JT would be a better fit for the cast around him and the next I find myself leaning back toward Cardale.
I agree Braxton made the wrong read and kept too many times...however, with his running ability, it still may have wound up being the right decision most of the time, lol
I've had the pleasure twice! My friend/roommate used to be on the team and he'd get me family tix allotted to the players for away games. Lucky enough to get seats in the first, second and third rows at some of the away games. They tried to get me to let them sit with us once and we told them to get lost. Amazes me why Ohio State fans are excited to meet and take pictures with these clowns, let alone let them come share their seats because, "oh, I've seen that guy on TV before!" So what? I've seen Saddam Hussein on TV before...doesn't mean I want to get my picture with him and watch a football game with him. Alright, maybe I should take a step back.
BURN HIM ANYWAY!
No, he's very genuine. He's all about shameless self promotion and he just uses OSU as a vehicle to promote himself. The fact that he's being inducted into some dumb fan hall of fame isn't as big a sham as everyone makes it out to be. He's absolutely a mega super fan...Of himself, not OSU.
Well, you're lucky to never have interaction with him. If you did, you'd hate him to. How about this short story of how I didn't care about the guy until this certain day...2007, an Ann Arbor. I have great 2nd row seats. Some dipshit OSU fans decide they're going to pull all three of these clowns down to sit in their seats with them even though Buck-I-Guy, Big Nut and Buckeyeman have no tickets anywhere near us. They get this because they go around saying to OSU fans with good seats, hey! You want to be on tv?? Let me come sit down here with you! Now for the whole game I've got these three fat, grown up clowns displacing me out of my seats and taking up my personal space. One was worse than the next, with Buck-I-Guy being by far the worst. Didn't watch a single minute of the game...spent the whole game shouting at the nearest camera man "show me some love, camera man!". It was the saddest shit ever. Aside from all that, it's just sad watching these grown men dress up like clowns and behave so desperately to get on tv for 6 seconds at a time. It's one thing when you see a college kid doing it and getting excited to be on tv for a few seconds...It's another thing for these middle aged, fat old men doing it. Just makes me cringe every time I see them. Friends from other fan bases always laugh about them and make fun of us over them.
This guy is not a fan. He's a grown man who is an attention whore and uses OSU as a vehicle to achieve that. I've watched two games next to this guy and he pays less attention to the game and the team and the band than my girlfriend who doesn't give a shit about sports. I kid you not that he spends the entire game not watching a second of it but promoting himself to people around him as some kind of celebrity and shouting at the nearest tv camera man to "show me some love!" You're a fucking grown up, dressed up like a clown and your entire goal in life is get on tv for 6 seconds at a time. It's a sad representation of our fans first of all and second of all, he's not a fan of this team. He's a fan of himself and he uses this team to promote himself. Fuck this guy.
I'd be more excited at the possibility of JT and Braxton running a speed option. The option game has looked clunky to me whenever they've tried to run it with Cardale. Maybe he just needs more reps to be more comfortable with it? One of the things I found impressive about JT is that he seemed to be an adept decision make in the option game. He ran read option in HS too, didn't he? I thought he made better reads than both Brax and Cardale.
I propose the idea of a triple option with JT, Zeke and Brax! Now THAT is a terrifying idea for a defensive coordinator.
Jordan's name does still hold weight and his products are considered some of the most sought after on the market. His shoes and logo hold weight to the tune of charging hundreds and hundreds of dollars for a single pair of sneakers. Still, there's something particularly ridiculous to me about putting a logo of a man dunking a basketball on the football uniform of a team that's been pretty inept at football in recent years. I feel like there will be plenty more jokes to be here had if they wind up being bad again.
Can't I just get access with the purchase of two Coca‑Cola Classic products?
I didn't even bother to read after seeing the list and seeing ttun at #2. I've been to a lot of stadiums and interacted with a lot of fanbases...intimidating is literally the very last thing I would ever use to describe their fanbase. Their fans/students around campus weren't even slightly intimidating and the stadium, for how big it is, was quiet. Not just saying this as a homer or anything, but seriously probably the least intimidating I've traveled to in all honesty. Purdue's fans (in the 00s, when they weren't an absolute joke) were more hostile and intimidating than ttun's.
Was the witness Jimbo Fisher?
Stupid overtalented Spanish soccer.
Their home crowds are nuts and some of the best atmospheres I've been to (even taking into account my overall disdain for delusional PSU fans) but their stadium itself does leave a little bit to be desired. It's huge, sure...but it has no feel to it. Ohio Stadium has architecture, soul and feel to it. PSU's is just an ugly heap of steal beams and bleachers. There's nothing aesthetically pleasing about it. I love just driving past the Shoe and staring at it whenever I can. Looking at PSU's from the outside is like looking at a massive erector set on steroids.
I love when people say, they're just doing it for the money! Well, duh. If that revenue is reinvesting into our athletic dept, facilities, etc. I think the better tradition between wearing the same thing all the time vs always being at the forefront and cutting edge of the sport, I take the latter as our stronger tradition. And black is a school color. It's not a primary color, but it is one of our tertiary colors.
Why do we even put stripes on the helmet, sleeves and pants just to do it? Our uniforms didn't always look like they did. And I love when a "traditionalist" likes to hark back to the good old days, but our jerseys used to change very frequently. The "traditionalists" that love to believe, oh Woody Hayes was old school and would never stand for this. Woody was all about being a trendsetter in the uniform department. He was the one who wanted to change the uniforms to have the big wide stripe on the helmet, to put players names on their backs and flashy stripes on the sleeves. He's the one who wanted to put Buckeye leaves on the helmets. Our biggest tradition has always been being at the forefront of the newest, latest and greatest gear.
And black is one of our tertiary colors on our helmets, jerseys, pants and logos. Black was actually an original school color in the early days of the university before they changed to scarlet and gray being the new primaries.
Aside from black being one of our actual tertiary colors that is on our helmet, jersey, pants and logos....black was an original school color in the 1800s before scarlet and gray were school colors.
You mean you would refuse to watch the game because they're wearing a black jersey? Why?