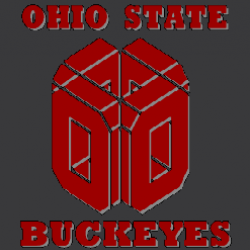 BoFuquel
---
Member since 20 June 2011 | Blog
Helmet Stickers: 1,201 | Leaderboard
Favorites
SPORTS MOMENT: Keith Byars TD run against Illinois 1984.
COLLEGE FOOTBALL PLAYER: Curtis Grant
COLLEGE BASKETBALL PLAYER: Sam Thompson
NFL TEAM: Cleveland Browns
NHL TEAM: Hate hockey
NBA TEAM: Cleveland Cavaliers
MLB TEAM: Cleveland Indians
SOCCER TEAM: Hate soccer more than hockey
Recent Activity
Go through Fairfield like a LAX-ative through a wider woman. GO BUCKS!
The Geeser just never stops giving to TOSU. Thanks again. GO BUCKS!
Yeah Coach Drayton was real happy to be a part of it. Like I say listen to what is said not what you want to here. Things are not cohesive in the land of the worlds slowest hurry-up offense. If his guys don't run the show as they have in the past (which they probably will ) he will be pissed permanently. All is not well in C-BUS chink, chink, chink. GO BUCKS!
" How about that! " GO BUCKS!
This is abuse of a corpse. GO BUCKS!
Hope springs eternal, it will only cost $1,900.00 for the cheapest ticket to sip The Pepper at Jerry's World. Still wanna go? GO BUCKS!
I still say, we have one loss and we ain,t playin' fer The Dr. Pepper, nor the diablo samidg. GO BUCKS!
Another UM PR disaster. He had to fix the race and then it was won by a Tressel recruit. Something is rotten in C-BUS. GO BUCKS!
This is gonna be a runnin' team. Braxton will have 2,000 yards rushin'. Gotta keep that D off the field. GO BUCKS!
TOSU all-time sack leader. GO BUCKS!
Mop-up duty this year , then two years as a starter, and Clark arrives. Dat's da future at TOSU. GO BUCKS!
Jones by a year. GO BUCKS!
Spring game means nothing, UM has his mind made up and unless there are injuries won't be any freshmen starting at Navy. Seniority is still is in control, as it should be. It was a good day to be a Buckeye. GO BUCKS!
Fun, fun, fun: good day to be a Bucks fan. Lax team scorched TSUN. GO BUCKS!
Just win'em all and we'll have all the respect we can stand. Straight to Hell with The Other Th'Hurteen Konferentz. GO BUCKS!
Go Sammy! At least the money TOSU is paying him isn't being wasted as in some other instances. GO BUCKS!
What did I tell ya: two full years of preachin' and these guys ain't buyin' UM's message. Right there by his own admission. Listen to what Coach says and not what you want to here. He has said it more than once. These guys don't relate to That Ol' Time Religion. GO BUCKS!
Sounds to me like we end up with a safety leading the team in tackles. If that happens we're in trouble. All hail T.P. 2.0. Just give the ball to EZE and we win. One loss and no Dr. Pepper for you. GO BUCKS!
The biggest problem was Withers and Coombs not working together. The safeties and CB never knew what the other was doing. that is what happens when you never meet in the same room. I put that blame on UM. GO BUCKS!
Just so The NCAA dies, and that'sacomin'. It's gonna be a Brave New World and you ain't gonna like it. But you can't stop progressive change. The world of college athletics will never be the same, and that is good. Buckle up the ride will be rough, for the times they are a changin'. Get on board or get run over. If your smart make some money from the change and quit cryin' about it. GO BUCKS!
Suffer weasels. love it when The Other Th'Hurteen fail to win. Cause I'm from O-HI-O. GO BUCKS!
Engineering vs. sports: LOL. GO BUCKS!
Be careful in what you are willing to accept. GO BUCKS!
Watch the big uglies, they are the one's that count. You lose this one you ain't gonna win'em all. GO BUCKS!
Vote carefully, your future may depend on what you choose to do at this crossroad in your life. Sometimes the simple mistakes of youth will never leave you for the rest of your life. GO BUCKS!