Bluke221
---
Member since 13 February 2012 | Blog
Helmet Stickers: 651 | Leaderboard
Favorites
SPORTS MOMENT: The entire 2002 football season which I got to enjoy as a sophomore on campus.
COLLEGE FOOTBALL PLAYER: Carlos Hyde
COLLEGE BASKETBALL PLAYER: Dyshawn Pierre
NFL TEAM: Cincinnati Bengals
NHL TEAM: Columbus Blue Jackets
MLB TEAM: Cincinnati Reds
Recent Activity
That community is by far the worst collection of "fans" I have ever witnessed. A cesspool..
Like Krusty's third nipple...

I got up to use the restroom during a non between quarter or halftime break and came back to him on his back. Worst bathroom trip of my life. This is all my fault...
Don't forget Joshua Pear, Raekwon McMelon, and Eli Apple...oh wait
Dear Michigan fan
HA HA HA HA HA HA HA
HA HA HA HA HA
I like the idea of 5+1 with conference championship being the determining factor. In this scenario however I think you must force ND to join a conference. They shouldn't be allowed to play by different rules than anybody else. Put ND In ACC or B1G, take 5 conference champs and best non champ. Implement system to determine top two seeds (SoS, Losses, Quality of Wins, combo of several aspects, whatever) and give them byes. All neutral site games. I think home field is too big of an advantage in college football for a playoff system personally.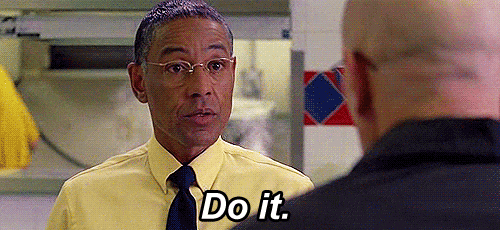 Didn't even see it coming. Well played sir....well played.
There's a pretty decent sports memorabilia guy that comes on twice a month on an afternoon sports radio show here in Dayton (forget the guy's name). He always clarifies that something is more or less valuable based on how often the athlete in question does signings. I think you are spot on with your estimate unless Ginn doesn't do a lot of signing (have no clue if he does or doesn't). If he doesn't it should be worth a little more. Like others have said though, outside of OSU country don't expect too much.
The offseason always sucks. Though looking forward to the MONSTER team we should have next year will make it much much easier. Still pretty pumped about this year btw.
I always tell my mother-in-law Happy 29th birthday every year. She loves it. Earn some browning points with your mother-in-law boys/girls. Next birthday say Happy *Insert year under 40th* Birthday!
Or some variation of that if someone can come up with a catchier wording.
My other sign was forced out due to better incoming signs.
This is my rating of the trolling. 1 out of 10. OP's heart is in the right place but they need work on substance and style.
I think we are fighting against the VT loss and the fact that we will play a max of two ranked teams all year (and a big pile of garbage in between for the most part). While I can certainly understand how we can make the case that this is a different team than it was in week 2, and VT is not the same team it was to start the season, I feel like outside of unexpected losses ahead of us we have too much of a hill to climb. I'd love to be wrong.
He threw the best deep ball the coaches had ever seen.....
Yeah, Twitter gets a bad rap but if used correctly can be a gold mine of instant information and news.
I personally can't stand it, but it's not very high on my list of things to care about.
Things that annoy me.
1) Sharing my thoughts with complete strangers.
2) Irony
3) Lists
Michigan as a state, once you get past Saginaw, is AWESOME. Beautiful country and some of my favorite places to visit in the summer and fall.