Bluke221
---
Member since 13 February 2012 | Blog
Helmet Stickers: 488 | Leaderboard
Favorites
SPORTS MOMENT: The entire 2002 football season which I got to enjoy as a sophomore on campus.
COLLEGE FOOTBALL PLAYER: Carlos Hyde
COLLEGE BASKETBALL PLAYER: Dyshawn Pierre
NFL TEAM: Cincinnati Bengals
NHL TEAM: Columbus Blue Jackets
MLB TEAM: Cincinnati Reds
Recent Activity
Unfortunately it isn't Beerme. It's paper mache. Delicious, delicious paper mache.....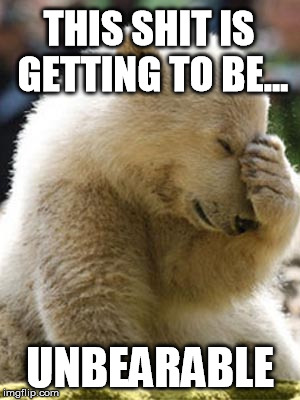 This confirms it then. Everybody knows college football players don't attend class.
Seriously. Has anybody heard anything?
A thousand is a lot for people that frequent the site but don't post much. I've been on here for over 2 years now but only have 450 HS because I tend to not post a lot. If you look at my post history, I'm about as far from being a troll as possible. Yet I wouldn't be able to start my own topic for what would probably be another two years at my current pace. Either i'm SOL or I have to start posting just to post which just adds to the white noise we are trying to avoid.
EPSN: Equal Perspective Sustaining Neutrality....definitely a new network.
In two weeks I'll be enjoying my very own home brewed Saison for the UC game!
Just Like Brady Hokie: OSU defense fattens up on young Tech offense in 31-7 rout.
Just a reminder to those who have joined the scarlet league to hit up the LeagueSafe site and submit your entry fee. Only 5 people have paid so far and the deadline was today.
I'm guessing the bottom tap is a milk stout.
Is the thread title an homage to the great A Clockwork Orange? If so, well done sir.
I stopped by Belmont for the first time last week after picking up my brewing kit and ingredients from Brewtensils right next door. That place is like heaven on earth.
Yahoo is absolutely shitting itself for me right now. Anybody else able to get the draft loaded?
Depends on who is going to be available. That being said I'd rather have about 10 running backs, Manning/Brees/Rogers, and a couple WR's before Lynch.
Pretty much showdown with the card appearing after an ace being wild. Wild can change up to four times obviously. Can do 5 cards or 7.
Fiery Cross (may be what you call Criss Cross)
Acey/Duecy (Between the sheets)
Kings and Little Ones
Chase the Ace
Guts
Omaha High/Low (Chicago low/high?)
Baseball (probably midnight baseball?)
Non-poker variation: Canasta
So am I the only one who thinks that when Kevin Feder is playing, the offensive line becomes the Feder Line?
I bookmarked all of the articles linked in the original article. I have family that lives in Columbus and they absolutely hate Ohio State and idolize Bob Stoops and Oklahoma. The next time they run their mouth on Facebook or Twitter, which shouldn't take long, I'll have these bad boys ready to go to stick a big ole pin in their ego balloon.
Just give me a screw or two, and I won't fail you right out of school...
How does this compare to Chimay?
I've seen alot of Heady Topper and Zombie Dust mentions in this thread. Looks like i'll have to give those a try.
Awesome how fast this thread took off! I don't know if it has been mentioned yet but another unique style of beer that's worth trying are the ones using ancient recipes. My favorite is Midas Touch from Dogfish Head. Very similar to mead.