Bluke221
---
Member since 13 February 2012 | Blog
Helmet Stickers: 866 | Leaderboard
Voting Record: 229 / 11
Favorites
SPORTS MOMENT: The entire 2002 football season which I got to enjoy as a sophomore on campus.
COLLEGE FOOTBALL PLAYER: Carlos Hyde
COLLEGE BASKETBALL PLAYER: Dyshawn Pierre
NFL TEAM: Cincinnati Bengals
NHL TEAM: Columbus Blue Jackets
MLB TEAM: Cincinnati Reds
Recent Activity
I believe she called him a Female genital Posterior body part Mike Hart
Marion's Pizza doesn't hold a candle to Tommy's in Cbus.
You are now my arch enemy after making this comment.
One who is either pumping up the Jets or constantly going out of his way to be politically correct, and the other who gets on his soap box and chastises fans for 'not getting it' when it comes to the behavior of athletes.
Its a pretty special beer. You can tell when you're drinking it that more has gone into that beer than most. It packs a punch and is pricey but if you are at a fan of hops this is a bucket list beer.
Madtree classifies Galaxy High and Citra High as year round limited releases. This is my first year really following this kind of stuff so i'm not sure what parts of the year they typically release.
I also wanted to share this phenomenal resource regarding release times for breweries across the country. Not just great for Hop Heads!
http://www.porchdrinking.com/2015-craft-beer-release-calendars/
Its very difficult to find it in bottled form here in Dayton. I wouldn't say it's impossible but I don't think they deliberately distribute bottles out here. I was able to drive to Richmond to score some in the past. On tap is a different story as there have been several instances here in Dayton where ZD was on tap. Now I know what's going on in Dayton doesn't directly help you in Columbus, but hopefully that gives you an idea of where you would find it if you could. If you're serious about it I recommend a beer sharing group on facebook or something. The one here in Dayton has been great about giving heads up for cool brews becoming available.
"You keep a knockin but you can't come in"
Section S: Article E: Appendix C. Rule 85 of the Ohio Revised Code I believe answers your questions on this matter.
I love #14 on Gray. A DB so ruthless he goes by one name and his own home town wont even claim him.
Here's an idea of what to expect. (Better than Family Guy recorded off TV version)
Truly the Nectar of the Gods. Best beer I have ever had (and I've had Heady Topper).
Kiawah Island Ocean Course and Harbour Town. Both through the very rich and very well connected father of a friend.
The pancakes and biscuit you get before the meal are just phenomenal.
To quote Si Robertson (because its not letting me post a pic)...."He gone!"
I spent a small fortune getting late night gyros at Apollo's.
Dayton has hosted 2nd and 3rd round games as recently as 2013. I haven't heard of any new ruling saying they were prohibited from hosting these rounds in the future. I think the arena is on the borderline of too small for the current NCAA's desire. However, since the games sell so well it is still considered a viable venue. Whats the difference between 10k at a 20k arena or 10k at a 13k arena?
My wife and her family are habitual interrupters. I mean I will literally be saying a word and they start talking over me. Fucking drives me insane. The worst part is when I call my wife out on it she says "You've interrupted me before..." UGH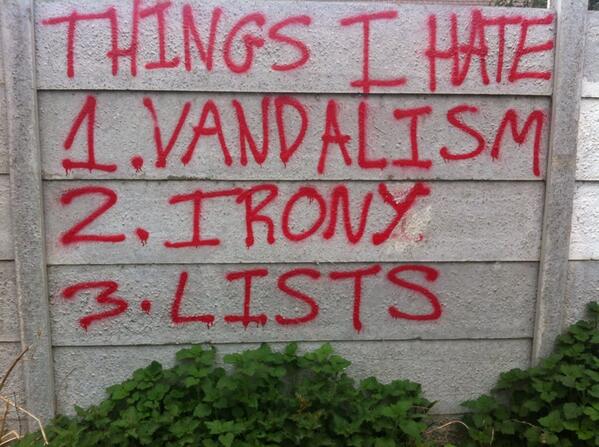 I would also be interested. I prefer head to head straight up over head to head points but am willing to do any setting. I would also highly recommend an auction draft if enough people are interested. Takes a little longer but is a ton of fun.
Used to live behind the Wendy's right next to No 1. Chinese. Would go there occasionally sober and regularly drunk. It was here that I received the most onion laden mess of food I have ever experienced. The onion to shrimp ratio in terms of mass was easily, and I mean easily, 4 to 1. I can see it in my mind's eye as though it were sitting here before me. Some nights I wake up in a cold sweat with a coating of onion flavor on my tongue and I know what it is that haunts me.....