Blue Eyed Buckeye
---
Member since 10 December 2012 | Blog
Class of 2011 The Ohio State University Fisher College of Business MBA
29 years old

Favorites
SPORTS MOMENT: Every second I've spent in the shoe
NFL TEAM: Dallas Cowboys
Recent Activity
...but he's black. If a QB's skin color is black that means he has to be good at running.
Randleman was a true warrior, never afraid to test himself in 1 on 1 combat against the biggest baddest fighters in the world and in so doing proved he was among them.
...unless his brother also happens to be a once in a generation talent!
""I would anticipate, early evaluation, that [Fuller] will play for us next year," Meyer said."
Am I the only one getting a sneaking suspicion Lattimore might not medically be able to play next year? The coaching staff seemed like they wanted to get a lot of numbers at DB and are talking openly about guys getting playing time in a way they usually don't. I'm just getting this feeling there's at least one DB that's not going to make it to spring ball and the staff knows it.
Bell is ready for the NFL but I thought Apple needed more time in college to pump his draft rankings - looks like I'm wrong since he's being mocked in the last 1st, we'll see how the draft goes. Good luck to both!
I was not worried about DT in the way many were in this recruiting cycle. But I was worried about safety since I think it's very likely we could have a freshman starting by the end of the season. I was very happy the staff landed Fuller who they seem very high on, we are thin at safety - time for young guys to step up!
I get why recruits joined this season - they know Harbaugh is going to bench and kick out all the old players so there will be plenty of playing time for true freshman as they'll be "Harbaugh's guys." The real test will be 2 years from now when Michigan is still losing to Ohio State and never been to the playoffs. Will recruits still choose a program that's stuck in the mud? I'm betting not.
You know what's never been uncool? Being successful.
Harbaugh can try to run around shirtless playing rugby with teens trying to be cool all he wants but the best recruits go to the most uncool guy in sports - Nick Saban because he's successful. Urban is successful, recruits want to join a successful program so they too can be successful and that nice little virtuous cycle is why we'll always curb stomp Michigan in November.
"Over the last two seasons Marshall posted a combined 976 receiving yards" That's a really nice way of saying he was a 450 yard guy.
Don't sweat it, Dre'Mont Jones and Jashon Cornell are recruited at DE but are switching to DT. 8 candidates for 2 DT spots is plenty of competition, I'm not even a bit worried.
Yep, that's why I'm never "holier than thou" about recruiting because I bet Urban is going to be doing quite a bit of "managing people out" next off season. It's not pretty (unless you just buy the party line 100%) but you've got to churn the roster.
I have little patience for the "we must not speak about this topic is it verbotten!' crowd
I love this recruiting class to death, it is perfect in every way! Anything else is just icing on the cake. Great job Urban and company!
I went to Baylor for undergrad and couldn't tell you what a Baylor fan is like, everyone I knew hated that place. That's why I ended up at tOSU!
I hope Jalin Marshall gets drafted
I'd have no problem with little bear red shirting as a precaution. We have so much talent at DE next year there's no reason to risk his career of he's not 100%. But that's for Dr. James Andrews to decide I guess.
All this recruiting class needed was a big-name safety prospect to help with depth and Fuller fills that need. This is the most epic recruiting class I've ever seen, anything else is just icing on the cake. Damn it feels good to be a Buckeye!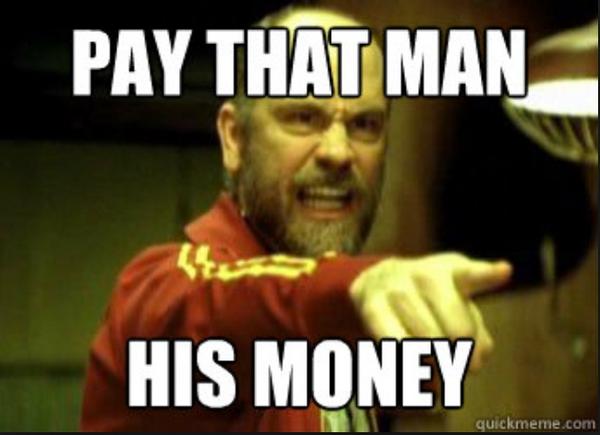 And Grindr is even easier!
I don't like seeing Buckeyes become steelers, but it certainly is more palatable than seeing them becomes Browns or Eagles.
Everyone wants to be the quarterback of their college team but look at the $$$ Braxton Miller is about to make at WR. The future is bright if you're an athletic WR.
Not going so far as to defend Harbaugh, Jeremy B. wrote an article rationalizing his moves a week ago.
I think the 2016 team is very exciting, it's the first all "Urban's guys" team at Ohio State too. Very interested to see the flavor of this offense now that it has all the players he's hand selected on the field.
I want him to stay forever, don't ever leave me Urban!!!