Blue Eyed Buckeye
---
Member since 10 December 2012 | Blog
Helmet Stickers: 2,452 | Leaderboard
Voting Record: 812 / 21
Class of 2011 The Ohio State University Fisher College of Business MBA
29 years old

Favorites
SPORTS MOMENT: Every second I've spent in the shoe
NFL TEAM: Dallas Cowboys
Recent Activity
You mean Gary Patterson and Nick Saban? haha
If I was Wisconsin I'd be a little pissed at seeing Auburn 11 spots above me.
Jalin better start watching over his shoulder. If Braxton blows it out at H-back we might have a new starter at that position.
On a team this loaded you can't be doing stupid stuff and getting suspended. If you give the coaches a reason to try someone else at your spot they just might like what they see.
Well we know Cardale can truck 300lb linemen
Way better to be for something silly like smoking pot than for a more egregious crime or for insubordination and losing team discipline,
I still think Dantonio is a garbage human being for denying a high school kid a scholarship just for doing football drills against high level competition and other Michican State commitments at a historic midwest stadium. He fakes being a nice guy when it's convenient but we see how far his morals go when $3.64 million a year is on the line. I mean, what's some 3-star from a small Ohio town's education worth compared to another few million for the retirement home on the beach, am i right guys?
I can't wait to destrory his team this year.
Im sorry but this a bunch of bull. Dantonio has had a recruiting class go way better than expected and found himself short on scholarships with 20 players already committed so he invented a reason to get a scholarship back from some 3-star no name.
This is all about Dantonio cynically building his roster, if this was a 5-star player or a guy in a year where Dino was struggling to get commitments then Cupp would still have his scholarship.
I can't help but notice Sparty is sitting on 20 commitments in a class that's gone way better than I'm sure they expected. It is a convenient time to be "outraged" and cut a 3-star prospect considering it sure wouldn't hurt to have another scholarship to offer more highly rated recruits down the home stretch.
How to visualize the recruiting battle?
Goat = Urban
Baby = Harbaugh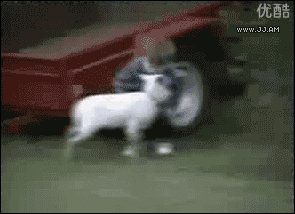 We already have the #1 recruiting class, now Urban is just running up the score.
Wow it's amazing how many of these 5-star players just completely screwed themselves up. Curtis Grant is really the only one that tried hard but just didn't have it in him. So many more, Spence, O'Neal, Boone, could have made something out of themselves if they'd just committed themeslves half as hard as Daron Lee comitts himself to the game.
I don't know if my heart can handle any more excitement - what a week!!!
Me yesterday:
If Pryor's career is any indication this could actually be excellent from Braxton's draft stock and pro career, not to mention the weapons available to our beloved Buckeyes!
The possibility of regression on defense.
Last year Michael Bennett was statistically one of the most productive defensive linemen in college football at causing sacks, hurries, and tackles for loss. Doran Grant was equally outstanding, achieving feats like holding Amari Cooper to 85 yards. Those two truly were stars and even if their replacements are very good those guys achieved rare feats that just can't be expected of every next man up.
If the defense can't account for their loss we could be holding our breath in big games against talented QBs.
With the speed of Kwon and Lee and the Power of Bosa there just aren't enough blockers. If you double Bosa you'll have a linebacker flying into your backfield on a blitz.
"I just felt like, in our experience last year, our team chemistry from the SEC Championship game to the playoff game was affected by something,"
Yeah, it was affected by Ohio State's boot up your rear.
Cooper and Bosa are going to be the best DE tandem in the country. Get ready NCAAF.
It's a good thing Owaganu was protecting an inflatable clown because if that was a real person Cooper would have just committed murder.
25 would be a very big class. If you look at graduations and underclassman NFL commits the number comes to 15-18. Add in another 3-5 medical-hardships and rules-violation-ejections and you're at 18-23 open scholarships. It'd take a lot of NFL commits at a lot of Urban getting guys off his roster to open up 25.
So this class is nearly filled up at this point, I bet the staff is already pivoting to 2016.
Something tells me he'll be putting a lot of tape up in an Ohio State uniform showing the same success rate.
This offseason he moves like an NFL player out there, I've never seen anyone so fluid and so technical in high school.
I am as high on Cooper and Nick Bosa as I've been on any DE recruits. I know it's stupid to predict high schoolers in the NFL but I could easily see both being 1st round draft picks in the same draft, I'm that high on these two. So while I really really want Hall at Ohio State, I wouldn't blame him for one second if he tipped his cap to Cooper/Bosa and decided to commit to another school.
That said, I REALLY hope he doesn't. I want a Miller/Barrett/Cardale situation at defensive end! Could you imagine the terorr in QB's eyes if we had that kind of talent rotating in to stay fresh for every snap of a game?
Exclusive video: MSU WRs seen cross-training basketball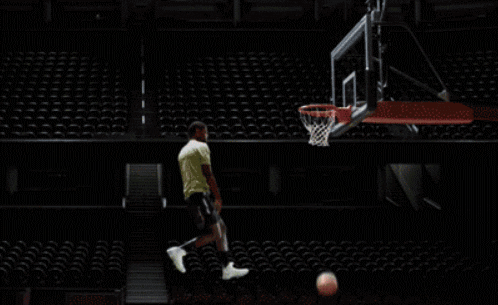 Surely the NCAA has some kind of a rule prohibiting Cooper, Bosa, and Gary from all being on the field at the same time, I mean students could get hurt out there trying to go against that.