Blue Eyed Buckeye
---
Member since 10 December 2012 | Blog
Helmet Stickers: 1,790 | Leaderboard
Voting Record: 597 / 20
Class of 2011 The Ohio State University Fisher College of Business MBA
29 years old

Favorites
SPORTS MOMENT: Every second I've spent in the shoe
NFL TEAM: Dallas Cowboys
Recent Activity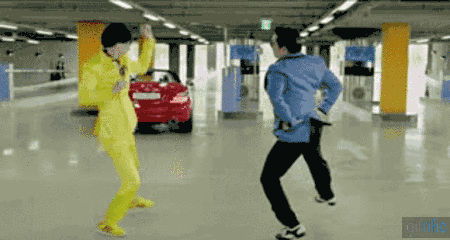 I think Doran Grant was massively overlooked by Buckeye fans. In 2012 and 2013 we kept hearing the hype about how Bradley Roby was going to be a shut-down corner but it was actually Grant in 2014 that achieved that status, he shut down the best receivers all year long.
I think an NFL team will make him a 1st round pick, I bet he ends up going higher than Roby.
The stars of this season were a lot of sophomores but the contributions of this senior class were very underrated. Post-combine it's looking like Devin Smith, Doran Grant, and Michael Bennett will all end up being 1st or 2nd round picks.
Even for a team as loaded as the Buckeyes it's not easy to replace 3 1st/2nd round NFL talent in a year. You just aren't going to have a 1st round talent at CB, WR, and DT every single year.
I think we should sit back and marvel at just how talented this 2014 team was, what a great year!
Doran Grant is probably the most underrated cornerback Ohio State has had in a very very long time.
Almost as nasty as our defensive line this year ;)
Took him a little while but when it was all said and done Bennett lived up to his rivals ranking as a top-3 DT in his recruiting year.
We couldn't have done it without him this year and I hope he goes and has an amazing NFL career!
Except cooper had grant and bell on him. Sucks for him.
I hope Washington goes apocalyptic on offensive lines next year.
The dynasty Meyer is building in Columbus is astounding.
We win a national championship in 2014 but 2015 is undoubtedly a more talented team.
Then you look forward and say 2018 is likely to be epic with the extremely good 2014 class in their senior years and the insane 2017 class in their sophomore year.
Even if Meyer gets hit by a bus tomorrow we'll have one of the most talented programs in the country through 2020!
Braxton will win himself a national championship this year.
I wouldn't be surprised if booker gets playing time this year. I'm thinking Perry AND Booker is what we see on the depth chart.
Yeah that line pretty much sums up the thoughts of about a million buckeye fans lol.
Could Ohio State really land Walker, Hill, and McCall in the same year?
I don't know, that's as crazy of an idea as Ohio State landing Ez-E, Dontre Wilson, and Jalin Marshall in the same year.
Who's got it better than Michigan?
By BCS rankings at least 25 other teams. By recruiting rankings at least 47 other teams...
If Braxton is 100% healthy by training camp he'll win the job. What Meyer values in a QB is one that can run and throw deep. Miller is excellent at both those qualities.
And the fear of injury isn't really a concern anymore because we know we have tremendous depth behind him!
I think Doran Grant is the most underrated player of 2014. Without him shutting down some of the best WRs in the game I don't think we go far. Eli apple is going g to be hard pressed to replace him and then we need 2 more youngsters to grow up fast as well.
CB is my position to watch next year.
I am still surprised he didn't declare for the draft but happy to have more starting quality QBs on our roster than any team in CFB!
South Bend Coaching Pipeline - Check
Cass Tech Recruiting Pipeline - Check
Winning is great, sustainable winning is even better, turning your rivals into feeder programs to sustain your winning - priceless.
It doesn't matter what you and I believe, we don't contribute a thing for recruiting. It matters what high school coaches like Cass Tech's think, what families think, and what classmates of recruits like Webber think.
Believe whatever you want but this isn't a good look for us and Harbaugh will juice the propaganda to high on this one.
Ohio state doesn't recruit new coaches, it reloads
This is a strategic blunder by Meyer. In the pursuit of one recruit he completely overplayed his hand by not being honest and now has handed Harbaugh a k ife to stab Urban with in every single in-home visit, every meeting with a high school coach, and every official visit for the next 2 years.
Webber will be fine and be a very happy and productive buckeye. But mark my words we will lose out on at least one prized recruit yo Michigan because the family believes Harbaugh is more trustworthy than Urban. It will happen.
I'm bummed about Cass Tech's coach burning Meyer and ohio state. After 3 long years of opening up that pipeline I'd hate to just hand it to Harbaugh over one 4-star recruit.