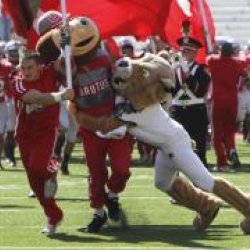 Blue Eyed Buckeye
---
Member since 10 December 2012 | Blog
Helmet Stickers: 277 | Leaderboard
Class of 2011 The Ohio State University Fisher College of Business MBA
29 years old

Favorites
SPORTS MOMENT: Every second I've spent in the shoe
NFL TEAM: Dallas Cowboys
Recent Activity
Did Tracy Sprinkle read a Warren G Harding story and figure "I can one up that"?
Didn't his mother ever teach him, if you're going to get involved in a riot and fail to disperse NEVER have cocaine and drug paraphernalia on you.

What a great way to start off the 2016 class! Congratulations kid!
Japanese commercials featuring Bob sapp will always get an up vote from me
Now we're not just having a terrible recruiting season but are now losing key players. This spring has been a disaster for the roster so far.
It was an entertaining series, hope it comes back next season!
Dude Braxton looks like a 3rd day draft pick for me. I think there are 10 QBs ahead of him.
Braxton was 8 for 21 with 101 yards and 38% completion percentage in the biggest game of the year.
That's 5th round pick material.
This is the most boring matchup of all top-12 teams. Anyone else would have had more intrigue than freaking Clemson. Great, let's get a BCS bowl win against a good team whatever. This is basically just another if we win it's a "you beat a bad Clemson team" and if we lose "Ohio State sucked all along" kind of game.
Pathetic end to what was shaping up to be a great season.
Michigan State, you've made it personal between us. Pic related.
2 plays to get 3 yards and they don't use Carlos Hyde. I hope Urban has to walk up to Hyde and personally apologize to him sometime between now and graduation. It's disgraceful to have a Heisman-candidate RB of Hyde's caliber and keep it out of his hands with 2 chances to get 3 yards.
Urban Meyer has complete control over this team. I give him all the credit for the 24 wins and I give him the blame for this loss. He could have fixed the defense, he could have over-ruled the bad offensive play-calls, he could have coached up the secondary. He's the head coach, he could fix whatever he wanted to fix. So it's his fault he let the bad play-calls happen and that he let coaches do a poor job with this defense.
All the credit for 24 wins, all the blame for the 1 loss. Now he needs to fix it.
God forbid we use Carlos f*ing Hyde with 2 downs to get 3 yards.
Ross Fulton for 2013 11Warriors MVP!
Thank god Sparty is a top-10 team this year. I could maybe envision a scenario where we get jumped if we only beat 1 ranked team this year. But an undefeated major conference team capping its season with a win over a top-10 ranked opponent? No, there is no scenario on earth where that's not a national championship resume.
Thanks again Sparty, you're always good to be the Big-10s useful patsy.
All the slander against our schedule, the doubting of this team, the fear of missing out - in one game we have the chance to erase it all. I can't believe this is actually happening!
Even if humans understand that computers still hate us. We were ranked 5th according to the computers. Baylor was #3 because, you know, computers and numbers are so infallible. In the BCS tomorrow expect the computers to have Auburn ranked above us.
It is really really hard to go undefeated man. Just goes to show just what a crazy feat this amazing Buckeye team is so close to accomplishing.
I hope everything falls into place as we hope and Ohio State makes everyone in the national media eat a gigantic plate of crow on January 6th. It will be so glorious to turn on the TV Jan 7th.
El Guappo, I hope you've saved all your most punishing runs for 6 days and 14 hours. We will always remember you for 1,000 yards, but I hope you make sure those scUM linebackers and safeties never forget your name for more intimate reasons! Pic related.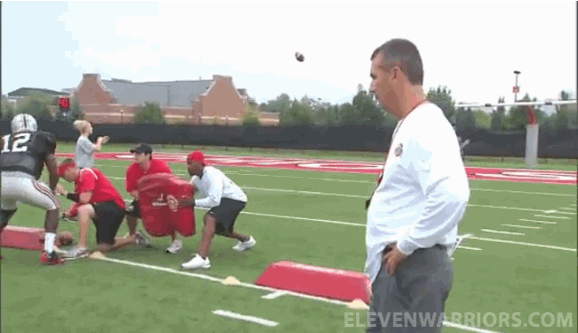 I'll just leave this here
Time to set off an atomic bomb in the psyche of Michigan fans. Dominate them, embarrass them, and put that program back 10 years.
Watching ESPN this afternoon they literally said "Two teams in the top-10 have lost to unraked opponents this year and both were in the PAC-10. It just goes to show how deep the PAC-10 is"
I'm past frustration and disappointment, now it's just comedy.
Dontre Wilson is going to be such an insane beast next year after a spring to work on his blocking and catching.
He's our best big-play threat and all he can do is run sweeps, imagine when he learns to do more than one thing!