Blue Eyed Buckeye
---
Member since 10 December 2012 | Blog
Class of 2011 The Ohio State University Fisher College of Business MBA
29 years old

Favorites
SPORTS MOMENT: Every second I've spent in the shoe
NFL TEAM: Dallas Cowboys
Recent Activity
Is this the most accomplished senior class in Ohio State history?
Brim, you're the best at covering Ohio State recruiting but I've got one nagging issue with your reporting. Brim, dude, you have to be a little better about how you treat the coaches you interact with. Last week you wrote at length about how fans booing, and not Tim Beck's fire-able performance as OC, was the worst thing about the loss and now here you are this week talking about how "Urban Meyer's job security is tighter than Fort Knox and everyone knows it."
I hope you don't take this the wrong way but your articles are appearing to get a little ghost-written by the staff at OSU recently
That sucks. Man, if we actually have to play Houston in a game where we're putting in our backups in the 4th quarter of a bowl game - that would just be sad.
Yay we're this year's Baylor! Thanks a Tim Beck!
There's a lot of ways we can rise up to #5 but almost no way to get to #4. In a world with 5 major conferences a 4 team playoff is going to leave good teams home. We need at least a 6 team playoff.
This team only has one loss, but it was to the one team on their schedule they couldn't lose to.
That's interesting. Just so I'm reading that right, the Bowl committee gets to pick whether it wants Ohio State or (Iowa/Sparty loser) in its bowl? I did not know that.

It's especially sad because essentially one man who doesn't even put on a jersey on Saturdays ruined the whole season for these 85 players. In my opinion I have never seen a more incompetently planned and called game by an offensive coordinator in my life and based on Urban's comments and actions (Warriner in the press box calling plays) I think Tim Beck was unofficially fired this week.
It's impossible to know what Tim Beck was thinking last week but he took away all of Ohio States best player's and weapons better than any defense could ever do. He made an offensive line that was built for blocking power instead block east-west on a tremendous number of plays, he sat a Heisman candidate on the sidelines the entire second half, he became one-dimensional and gave up on a passing game, and he gave up the read option for called QB runs when we have a QB that is smart but not especially fast.
So to the original poster I'm with you man, this season is going to sting for a very long time because it is a special kind of sad when your post-season dreams aren't determined by the actions of the other team, aren't determined by the guys in jerseys, but are determined by one guy in a polo shirt in the press box.
Pour a 40 out for Tim Beck's career at Ohio State.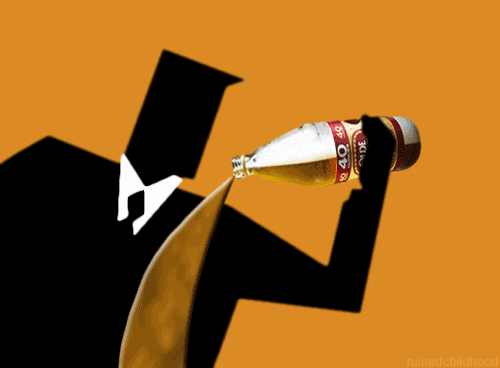 I don't know where last week's playbook came from, it looked nothing like the usual Urban Meyer plays. This week we look like ourselves again. Red options, RB runs, and *gasp* forward passes.
Through 1 quarter I think this is such a better called game than last week - and not just because the score is better. Warriner ran Zeke up the middle multiple times to set up the Michigan defense, once they started cheating inside he ran Zeke outside to get the big run. Then big blue got scared and started flowing to Zeke which was the perfect time to run the QB up the middle. Also, he's been running this trick play called the "forward pass" a lot.
I don't know if we're going to win or lose but this first quarter was called better than the entire Sparty game.
DJ apologizing for an offense coordinator who makes 3/4 of a million dollars but doesn't even talk to the media afyer a loss while his 20-year-old working-for-free student-athletes man up to it... Somehow DJ read that an thought the need to apologize to Beck for how hard people are on him while I read that and my blood boils even more for Beck to be fired.
So far 2015 is the year of the quarterback controversy, the underperforming offense, the disaster against Sparty, and the year the mirror lake jump ended. We can change that legacy into "the year we beat Harbaugh in his own stadium" with one win. Go Bucs!
Every 4 million jumps someone dies skydiving Every 33 million dives someone dies scube diving Every 3.3 million runs someone dies marathon running Dozens of people die every year from the above activities at rates that are statistically predicated. So how does it make sense to put marathons on a pedestal of virtune and broadcast them on TV while demonizing a mirror lake jump after decades of incident free fun?
People die doing almost anything you can imagine, does that mean we should go through life doing nothing? A family friend of our died at 20 years old choking to death on a gummy bear that couldn't be dislodged from his wind-pipe. Do we outlaw gummy bears? Not everything needs to be stopped forever due to tragedy visiting us.
Took me a minute but when I got it I loved it!
I'm a little worried the team seems to be having to talk itself up for this game.
Look what you've done to us Tim Beck!
...and that was the last Buckeye Harbaugh ever beat.
I don't think that's an excuse. 99% of teams in the country wish they could line up Michael Thomas, Braxton Miller, and Jalin Marshall 3-wide.
The problem I see is in the plays being designed/called (such as not throwing slants or in-breaking routes behind blitzing linebackers) and the protection of the QB so he can make reads and throws without getting hit.
I was wondering why harbahgh had a "thumbs up" cake.
Tim Beck is going to go Braxton Miller wildcat 24/7/365
Probably the British
Teenagers love to pst vague stuff to Facebook/twitter for attention.
I'll take Urban over Skip to coach my team, thanks.