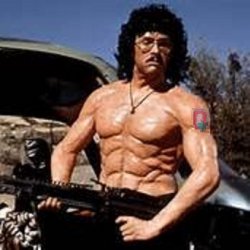 Blackbeards Delight
---
Member since 07 November 2013 | Blog
Helmet Stickers: 350 | Leaderboard
Favorites
SPORTS MOMENT: 2002 NCG/2010 ROSE BOWL
COLLEGE FOOTBALL PLAYER: EDDIE GEORGE
COLLEGE BASKETBALL PLAYER: AARON CRAFT
NFL TEAM: BENGALS
Recent Activity
Basically what they told Brandon to do with his fireworks.
It seems as if he were already somewhere bad "Grown and Sexy", WTF? Sounds like a strip joint by a truck stop.
I'm hoping they're not blanks this season.
And don't forget about "Conan the Librarian"
• Can't F "ing" stand the saying
"In Urban I/we/the universe, trust."
• If Tom Herman is a genius, Jim Bollman is a God.
• My wrists are stronger than ever, thanks to a smart phone.
• UM is my second favorite team.
• I want to Razors Edge any dipsh!t that doesn't remove their hat during The National Anthem.
Why Press Coverage?
Because no one liked the results of the "Cover WHO" last season.
The home playoff would also save fans some cash. I know I won't be able to hit up New Orleans one week, Pasadena the next, and then Jerry World for the NCG. That's not realistic for most fans. Nor should BIG fans have to be the ones constantly asked to travel (thousands of miles) and fuel mainly southern economies.
In the top 10 at mid season. No Spence for a few games/new scheme/offense finding itself. End of season, top 5.
Will Washington play end the first few games or stay at tackle while Steve Miller starts at viper. I know Washington is more of a strong side guy but with Spence out two games and Marcus gone, what's up? Jalyn Holmes?
Hyde Park garbage, yes.
Cheesecake Factory garbage, dessert only.
Waffle House garbage, come on we're not Michigan fans.
Well he won't have to work any harder on academics but will wind up on the deans list if he transfers to an $EC site. And he'll never be late to class with that new car he'll be receiving.
Thanks for the editing note, auto incorrect. Too soon I take it
Ahh Urbana. Home of the Hillclimbers, Blue Knights, Buckeyeman (I know WTF), and has been proven scientifically to be the true center of the Universe. Don't sleep on Mad River trout fishing.
How do the coaches limit Braxton carries?
Short routes/quick passes to a platoon of playmakers to do dirty things in space.
This will also mask the inexperienced Offensive lines flaws.
Not to mention pad some passing numbers for possible end of season hardware and NFL opportunities
Man I was/am in Smiths camp too. For whatever reason he's not Urbans guy. It seems like every time there's a chance for him to ball, some crazy issue arises. Injury, missed flight, academics, alien abduction, Ebola, I know I'm forgetting something.
Looks to me like 7-5 at best. Bowl eligible. Although it would be nice to see them beat ND and Hokes jokes for a 9-3 finish.
I wonder if that cat or more like thousands of them could be trained to do the same thing to $EC bagmen?
NCAA looking for major infractions? Here's a hint, try the $EC. Whatever happened to that story last year about the former Alabama lineman tweeting about taking cash from agents and others?
I'm sure the old timers in 1965 were saying the same thing when TBDBITL played it for the first time. I like tradition but agree with Jervey in that there should be more contemporary ditties in the mix as well. A little something for every generation.
Yummy! Dancing bacon. Was this video taken at Private Dancer?
Paula Deans got that butter, not Jameis. It's ok Jameis, with the new NCAA meal plan you won't have to steal food, or go to bed hungry at night anymore!
I wonder if his dad's church needs any repairs?
Wait, is that Smooth Jazz?
Is that a pile of Herbstreit kids?
"Nearly double in just 5 years"
Like ticket prices
Kaminsky constantly reminded himself that he if he "worked for an hour, 30 people would live; if he slept, then they all died."
Best thing I've read in awhile. That's all I have to say about that
Sounds a bit like a QB who won the 2002 BCS NCG.
I'm not arguing that night games=better atmosphere because they clearly do. My point is that if you compare a night game at OSU, UM, PSU, UW, hell even UN, against a quality opponent, that these atmospheres are just as if not more electric than a comparable one in the $EC. Yes there are more night games in that conference, so more opportunities for that buzz. But a Buckeyes to Buckeyes comparison, I'm not buying that sheet.
Besides most $EC fans are more interested in keeping their fluffy parted hair in place, their wedding/prom dress or button down with tie and khakis clean and wrinkle free.