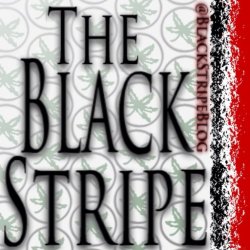 The Black Stripe
from Marion, OH
Member since 07 February 2014 | Blog
Helmet Stickers: 18 | Leaderboard
Recent Activity
He's always run one route pretty well. It ends up like this:
Yeah, the Big Ten in wrestling is 20x what the SEC is to football
Ohio State Wrestling is going to be a force next year. I wish we could get a large audience to support the Buckeye wrestlers. They'll compete for a National Championship.
Big offer. The Buckeyes need elite talent in the interior of the DL, and McLean fits the bill. C'mon LJ!
I agree. This isn't the days of old nor are these the "super fans" of old either. Let the cameras focus on a rowdy student section, and I'll be more than happy.
Had to edit!
Sorry, still getting used to posting on 11W.
Columbus kid & a full ride to LS? Commitment watch!
Hoping the best for the family. If you can, please keep us up to date on his father's status as well as the Mike's future.
Great stuff. Welcome to tOSU.