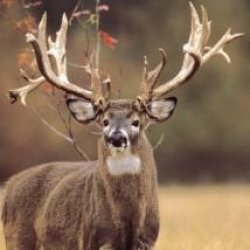 BKshepherd
---
Member since 28 December 2012 | Blog
Helmet Stickers: 479 | Leaderboard
Favorites
SPORTS MOMENT: Watching Keith Byars run for touchdown after losing shoe against Illinois...
COLLEGE FOOTBALL PLAYER: Chris Gamble, Art Schlichter and Chris Spielman
COLLEGE BASKETBALL PLAYER: Don't care for basketball
NFL TEAM: Cowboys
NHL TEAM: Team USA in 1980...The Soviets were pro and we bea
NBA TEAM: Divas
MLB TEAM: Reds
SOCCER TEAM: What am I, European?
Recent Activity
Not the size of the dog in the fight......I can't see Spielman being denied by anyone.
1. I thought the overall play of the defense looked improved compared to last year. There were no long completions, although the QB's aired it out quite a bit. The coverage looked good and the LB's looked like they knew where to drop in coverage. The short passing game was there most of the afternoon and I thought the standout performances from a X and Z position were Corey Smith and Michael Thomas.
2. Curtis looked average at times, although he broke one into the open late in the game and absolutely made the defender look silly. I think he will be very similar to Dontre in terms of utilization and skill set.
3. Dixon looked like he will be one of our downfield threats, although he didn't win any battles for the ball. Credit to the coverage on him all afternoon. I can't say he dropped any that he should have caught as many of the balls were thrown where they could be contested by the DB.
4. The running game was ok, although the line needs to continue to develop. Eze had a nice run or two as did Dunn. I thought Ball looked very good as well. We are really stacked at RB this year in my opinion.
5. Raekwon looked very instinctual and aggressive. He dropped into coverage really well for a freshman. I think he will push Curtis Grant this year.
I think he would be a terrific asset to match up against "Jump Ball" receivers on the goal line. He has the cover skills and the height to negate the tall receiver advantage and can come up in run support if he has to as well.
Actually, I think Jordan Hall is making waves at TE this year. Should be an impact player.
Looks like you "over thought" my comment.
Dylan looks like he could be Fickell's son.
Raquel Welch, Cindy Crawford....it does happen occasionally.
Man, he looks like Barry Bonds in this pic.
He chooses to invoke his 5th Amendment privileges..
I saw that he was working his hamstring with some kind of device prior to the run....I have no idea if it was bothering him before hand or not. I still think he is the top RB on the board.
Please tell me we are above something like this.....
I believe Gene is working on getting those back on here. Not sure what the status of that is at the moment.
Dude,
Just go to the body, the duck doesn't have any teeth.....
Hey Gene, thanks for all that you do. One thing I miss from the old site was the "Offers and Commits" page from each year. I used to have all of them bookmarked. What are the chances of getting a new one put up on here?
Regards
He was a five star all around. The three asterisks mean he was a three year letterman.
Awesome attitude and Brady sounds like he will be a Buckeye that makes us all proud. Can't wait to see him dominating on the field. Good luck man.
Not sure how that would work biologically, but I think I understand where you are coming from.
I thought that Erick played the best of all of our recruits, except for Jaylon Holmes. He had an outstanding day. Smith was solid all around.
Marshon had some good play as well, but no highlight stuff. I feel bad for him as Erick completely stole his thunder and let it out that they would both be playing together in college...
Dame had a solid game but got beat late in the game, fortunately, the QB overthrew the receiver in the end-zone.
I didn't see Dante make many plays, but Meechy did some solid work down on the goal line getting his running back into the end-zone.
I didn't see Marcelys Jones play at all.
Dixon looked great and had an awesome catch. It looked out of bounds to me, but he made an awesome effort.
I was disappointed that Curtis Samuel only played defense. I didn't really see him make any plays.
It was awesome to see that the Buckeyes we the most represented, by far. Three Bama and four NC and maybe three Notre Dame commits. We stood at nine by the end of the day!

Hey, NSU worked for me. Masters in Teaching and Learning. It was a fair bit of work, not a gimme. Glad the campus is available for our boys.
I love the snicker on that dude's face as she finishes her answer.....
As well as Phil Sheridan and George Custer.
Maybe they are still pissed off for losing Tom Herman.
I agree with the article. As much as Braxton improved in the passing game this year, I expected his success passing to continue in the latter part of the season, but as the article states, the passing game became "under whelming".
As the premier run threat QB in the nation, I'd think that Braxton would expect to run more than average, unless he can help produce more of a dominant passing attack. I sure hope he comes back, but I wouldn't hold it against him if he didn't.
When you really want an offer, and you think you deserve it...but it never appears. That guy is a jerk for not offering......
We are on the same page...he is the one that I missed the most on Birm's list.