Birdman2
---
Member since 23 April 2014 | Blog
Helmet Stickers: 119 | Leaderboard
Recent Activity
Mike Perrier or whatever his name is, said that Winston should have been flagged and kicked out of the game, no question, easy call.
The ACC just announced that they will be reviewing it, but pushed the meeting back until Jan 26th so both sides could gather enough evidence to make a determination.
Let's be honest, is there any better tradition than Script Ohio?
The plane he was flying in?
What's the record for down votes on one thread? We may have a record on this one by one person! Making it rain down votes! That's why I stay away from topics like these!
People read your comment and disagree they be like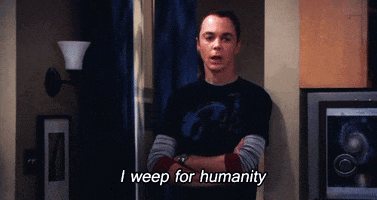 Probably the same people who were saying Fire Meyer and the rest of the coaching staff after Ohio State lost to Va Tech!
I agree 100% with you, that was the point I was trying to make earlier as well! I would up vote if I could!
How do I get down voted for this? Just stating my opinion that I would like to see stronger competition than blowing out everyone by 35 every week! Michigan sucks! We need them to be better!
I think for the B1G to gain National respect that apparently has been lost, Ohio State needs Michigan to be successful as well. I would like to see them go 11-1 or 10-2, just as long as their loss is to TOSU every year. They could even win their bowl games, and with that type of record they would get a "BCS" bowl or maybe the B1G would get 2 teams into the playoffs. This would also help shut up all the talk on the SEC!
Braxton was going to play H-back in 2015.... oh wait....
I saw somewhere that Spence's friend passed away and that may be what is behind Dontre Wilson's Instagram post... which would support this as statement...
Have we had a forum topic on this before?
They were playing Stanford football, so it's ok!
I was thinking the same exact thing!
Ticket scalping is illegal in Michigan... just saying... I mean if someone really wanted to get this guy in trouble... But what do I know... All good Maniac! If I could upvote you I would! Somebody give this guy an upvote!