bigtenspeed
---
Amelia, OH
Member since 19 July 2013 | Blog
Favorites
SPORTS MOMENT: 1/3/03
Nearly all of the OSU scUM games since 2001
Sandy Alomar HR off Rivera in 1997 ALDS
Tony Fernandez HR in 1997 ALCS
When the Browns beat the Broncos in Hot Tub Time Machine

NFL TEAM: Browns
NHL TEAM: CBJ
MLB TEAM: Indians
Recent Activity
Ther's a too much yellow and blue in the couches and chairs I'd say.
Such a promising start.
Please do the screenshots. It's was fun reading that stuff last January.
Browns get better ratings in Central Ohio. Seems like the smarter business decision would be to show them.
Oddly enough we still made the playoffs after that Chiefs/Rudd game.
I was born in 80 so when I grew up the Browns were really good usually. Even in 94, the year before they moved, they won a playoff game and had one of the best defenses I've ever seen. This replacement team has never even approached those teams.
Waiting until next year...my Indians and Browns existence.
I don't remember as many turnovers and unforced errors in 02. That said, I think we'll put it together by PSU.
I think they actually did play like a different kind of #2.
I'm not falling for the Ole Miss hype yet. I definitely think they're good but am taking a wait and see approach before I anoint them. Yes, their Alabama win was nice but they're close game with Vandy had much to be desired.
Not to mention increasing your companies medical claims risk. Especially if you work for a company with an ASO arrangement. In turn directly increasing medical insurance costs for all of your co-workers.
I was just getting ready say the same thing.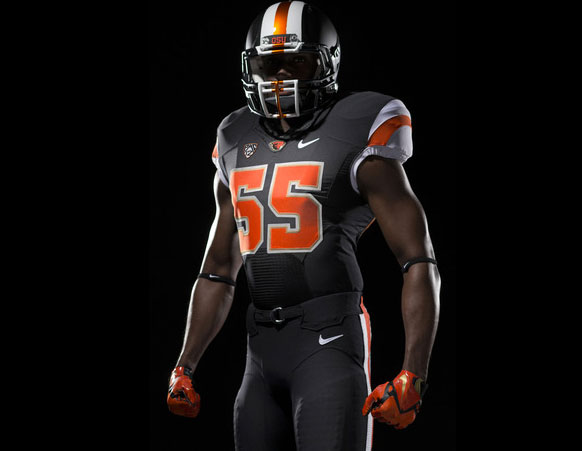 I have 3 kids and stay at home wife. Wouldn't spend money on a new shirt or jacket for onetime use.
So you admit you care.
I would either wear my scarlet Spielman jersey or my white Hawk jersey. If it's chilly I may wear my scarlet hoodie or coaches half zip. Who knows.
We can make "BearOSUcat State" shirts
We'll get every recruit now. I bet Bama's entire class switches and walks on.
You mean to tell me the kids aren't listening to Bone Thugs or Warren G?
It would be sad to tear down the stadium. Old historic stadiums are part of what make college football great.
They're definitely better than they were. I expect a close game when we play.
Seems like Lee gets held on everyone of his blitzes but the refs only call it about 20% of the time...no matter how obvious.
I see those Moeller magnets on cars everywhere. It always throws me off. I don't think I could sport anything with that on it if my kid went there.
Prom is overrated.
My favorite place to sit. Only issue is if you are near the bell towers. You may not be able to see the scoreboard in the south stands.
"St. John's Arena"; where's that? Is that where St. John's plays? Remember when Uncle Phil was their coach and we beat them in the Elite 8?