biggy84
---
Member since 16 June 2011 | Blog
Helmet Stickers: 1,675 | Leaderboard
Voting Record: 1558 / 141
Favorites
SPORTS MOMENT: TOSU beating the "U" for the national championship
COLLEGE FOOTBALL PLAYER: Keith Byars
NFL TEAM: Miami Dolphins, Cleveland Browns
NBA TEAM: Cavs
MLB TEAM: The Tribe
Recent Activity
Thanks for keeping us informed! Truly appreciated!
He also played collegiately for Earle Bruce. I'm hoping this happens.
To deflect from their beloved conference, espin will shape the narrative to be how TCU should have been in the playoffs instead of tOSU. No "SEC loses another" headline. No "what's wrong with the SEC" debate.
Hope some folks take this to heart
Twitter was full of former Buckeye players criticizing the defense the past few years, including our beloved #36 Mr Spielman. This was hardly an unfair criticism by fans only. Statistics prove the historic failure of last year's defense. Defense absolutely cost the team a shot at a NC last year, and most certainly a win in the bowl game.
I'm glad the defense has played better this year and hope like hell they keep it up. But to say that Fick shouldn't be held accountable for doing a poor job isn't realistic.
Per several reports, no NFL team was willing to go that high in price or give him total control. And according to multiple reports, he IS getting 8 mil plus to be the coach. Only one place wants to pay your price= desperation.
Tsun fans will also forget that he is only available because his former team didn't want him. Even then, had to throw a record contract to get the guy. Nobody else was lining up for the job. Pipeline was bare.
Bookmark the fact that SF didn't want him anymore and you guys threw 8 mill his way.
Couldn't have said it better! If the Niners still wanted him, his obnoxious ass would still be there. If ANY NFL team threw 8 mil at him he's not going back to that cesspool called ann arbor (is a whore). Desperation on both sides is why this marriage is happening, nothing more.
Meanwhile, Bama football is driving to Nawlins.
Don't believe me? Just look at the national narrative on the Big Ten the last couple seasons.
I'm sure espin owning the SEC has nothing to do with it.
If you want another to be good, you are their fan. Below is the definition of "enemy".
http://www.merriam-webster.com/dictionary/enemy
Get better, Blue.
Get out of here! When tsun sucks that means another team in the conference picks up their slack. Sparty, Wiscy, Neb, etc. will do just fine for SOS. Not too mention our own out of conference scheduling.
If anyone needs tsun to be good in order to despise them, then they don't understand what a rivalry is. Just ask Iowa/Iowa St, or FSU/The U. I can't fathom anyone wanting their enemy to be strong.
Your enemy is either your enemy, or they are not.
Welcome to Buckeye Nation!
This article really sums up the whole Espin-SEC lovefest
http://www.rollingstone.com/culture/features/the-worldwide-cheerleader-espn-and-the-college-football-playoff-20141028
Bolden is the player who drove in the stake. Same guy who ran his mouth when Coach Tressel was going through his troubles. I hope Bolden's embarrassment continues. Karma.
The truest proof is by simply listening to their broadcasts. If you had to drink for every time they mentioned SEC, you would be hammered in minutes. Their CFB programming is a giant SEC infomercial. Even last year when FSU (Free Shoes University) beat their boys, the excuse was that they were "SEC-like".
People also forget the grand F.U. Delaney gave them when he launched the B1G Network.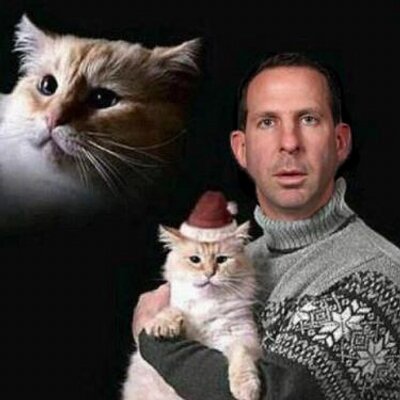 I agree that JT is a better QB. Remember that this was only his 6th college game ever. Much better throwing and decision making than Brax. And he's only a freshman. The future looks great for JT.