biggy84
---
Member since 16 June 2011 | Blog
Helmet Stickers: 1,447 | Leaderboard
Favorites
SPORTS MOMENT: TOSU beating the "U" for the national championship
COLLEGE FOOTBALL PLAYER: Keith Byars
NFL TEAM: Miami Dolphins, Cleveland Browns
NBA TEAM: Cavs
MLB TEAM: The Tribe
Recent Activity
"Ah, man. I don't know. No excuse, you know? You didn't do it last week maybe?
Luke Fickell, still clueless.
I'm psyched!!!
Weez got owr oyn chanil! SEC!
That pic is fantastic! Jabba the Fucktard!
I'm really hoping Warren Ball gets some playing time this year. Love the fact that he never wavered on his commitment when the sky was falling. Go Bucks!!
Leaving Burt's staff already shows me he is intelligent.
The odd thing is that the coaching staff at UF will likely be gone after this season.
Glad to see Elflein doing so well. I remember a lot of people thinking his commitment was being honored by Urbz because he stuck with the program through the turmoil. I remember some sites even stating that he was strictly a "practice body". Good for him!
It took Meyer all of one day to send barbs toward the defense and linebackers, which has become a common theme.
I agree with Urbz...this unit has been a major weakness for far too long. Time to get it fixed or find someone who can fix it.
But what are you going to do, live your life worried about everything?
I have no idea what he could find to hang his hat on. If he can't see what a dumpster fire of a mess his defense was last year, he's really fooling himself. It's as if he thinks that as long as he is trying, that everyone should be happy with that. Still takes zero responsibility for anything. I don't know how he can fix something he thinks isn't broken. Wow.
Ha! I'm not saying he should stop recruiting. I'm just saying i hope they love the school more.
Read the transcripts furious george. You're believing the media version instead of his own words. The media sensationalized the allegations every chance they got. Selective, distorted persecution. Besides, was the offense really as horrible as the sanctimonious media make it out to be? Me thinks, not even close. Too many pious hypocrites in today's world.
Am i the only one that worries about Herman recruiting knowing there is a very good chance he gets a HC job after this year and the prospect changing their mind if he leaves? Probably just me..lol
Lenzelle so wants to be a star, but it isn't ever going to happen. He needs to accept that he is a role player, not a great player. A senior should know better than to take that shot with 10 secs left!
The team got one rebound from the center position. A single rebound!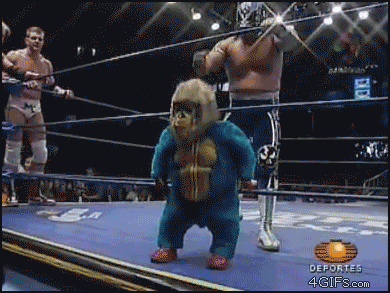 Everything is working fine for me. After a slight adjustment period, i'm digging the new format. Is the Twitter feed section going to return? I'm using an old bookmark i received from another user.
I really enjoy the Buckeye Twitterverse as well. Is it coming back?