Bigbutterbuckeye
---
Member since 12 April 2013 | Blog
Recent Activity
Not only do I think Woody would have a Twitter account, pretty sure he would post on Mgoblog.
On Mgoblog he would take on the persona of an ultra fanatical TSUN fan, posting only witch hunts over coaches performances and rants about how the team is either running the ball too much or passing the ball too much. All the while quoting Sun Tzu and George Patton and cackling like a mad man.
You don't have to worry about Bosa being a Raven.
The Steelers are obviously going to trade up and take him. =;)
Although that whole punt video is hilarious, the part that had me laughing the hardest was at the 30 second mark. Two old guys, MSU fans, in the front row. One guy is celebrating, the other is gathering up his shit and buttoning his coat. I can just imagine him saying under his breathe to the other guy "Hurry up, their gonna start kicking the ass of anyone wearing green"
I think we should start a fund drive to get some real web designers working on that site. What a shit design.
I know he's a young kid, but it would be a good time for him to get his shit together, especially considering some of the depth problems at WR. If he can't handle school and football playing WR, that doesn't bode well for his ability to do it at QB.
I was just like that ttun fan crying and saying "omg". Except I was running around my apartment laughing and yelling "omgomgomgomg"
Yeah, but Georgia has a couple of quality losses.
Yeah, I feel for the kid. He was their big hero in the first half.
Huh, well I don't get to watch much non Buckeye football so I was basing my opinion solely on the ND game, where they looked horrible. Still sure I would take TCU and give the points.
Charlie Strong thinks 18.5 is a bad spread for them? I see no way TCU doesn't cover that against dumpster fire Texas.
Ha, the Japanese women crying article was like the least weird thing on that page.
"Dear rest of the schedule, Please try that Bear shit on us more, Thanks"
I was very surprised of the thoughtful conversation by some on that board. I was not surprised by some of the crazy as a crack whore comments from some of them.
Funny thing is, after the play they showed a female VT fan in the stands and she has this "WTF JUST HAPPENED" kind of look on her face, and there's a guy next to who seemed be be saying "See, I told you!" I laughed for five minutes after about that.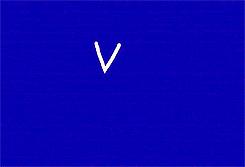 There was only one bad thing about it....it wasn't the whole hour.
Yes, I am sorry, I thought the leprechaun hatred explained itself.
My father, brother, grandma, uncle and two nephews are annoying fans of That Team Up Northwest. One of my nephews is exceptionally annoying, posting 2 or 3 "OSU is terrible" memes on Facebook each week. Nothing would satisfy me more than a Notre Dame undefeated season ending in a spine crushing beatdown at the hands of the Buckeyes.
And I have said a prayer to the gods of college football that their ranking of the final four teams is correct, and the Buckeyes drop 60 on the evil leprechauns from Indiana. And shut them out. And slash the tires of the team bus. And knock up one of their cheerleaders. Amen.
"With their pick in the second round, the Pittsburgh Steelers pick Ohio State linebacker Joshua Perry"
.....The only reason why they didn't pick him in the first round is because they traded up to pick Bosa. =;)
I agree with King Cardale of Jones, Ronda Rousey both turns me on and scares the ever loving shit out of me.
After the fight I watched the replay like 30 times (I didn't know what else to do for those 12 minutes), and I still couldnt figure out what she was saying, then someone tweeted it. Yeah, cold as ice.
WHY WAS I NOT INFORMED OF THIS?
Meanwhile, on Mgoblog:
Go to Eleven Warriors.
See Bosa "Boom" post is up.
Click on link and go make a sandwich while it loads.