Bigbutterbuckeye
---
Member since 12 April 2013 | Blog
Helmet Stickers: 197 | Leaderboard
Recent Activity
While I will agree with you that the vast majority of posters were calling for him to be kicked off the team immediately, I counted no fewer than four posters in the first two pages that were either saying "should wait until the courts decide" or "no need to ruin the kids life by kicking him off the team" What? Ruin his life? Like hitting him as hard as possible in the side of the face?
And the funny part of that thread is the people saying "Well, we aren't as bad as Sparty or Ohio, hurk a hurk" Nope, you're worse. Does anyone seriously think that if this was at OSU he wouldn't already be gone? Hell Hyde got suspended 3 games last year for making a few bad decisions, mainly where he was at 2 am. This is essentially the same as if Carlos had waited for that girl to walk by him and cold cocked her. While we have great affection for him around here, I don't think you would have found anyone standing up for him.
Marion Local is a public school. I am betting he is talking about Delphos St Johns, in the same league as Marion, the MAC. Or perhaps Newark Catholic, which has also been a small school power. Delphos will probably not be affected by this much. They very rarely have players from outside their town. Hell, they don't even get all the good players in Delphos.The public school in town, Jefferson, has had a decent team the last few years. DSJ just has an enormous percentage turnout for football, mainly because of the tradition around the football team.
At least they didn't pass that horrible version of this that was proposed a few years ago, where schools would be penalized in a similar way for just being successful. In that version, advancing so far in the playoffs gave you points. If you acquired a certain amount of points over a few years you would get moved up in division.
Hell that's the best thing he does. If I was an NFL quarterback and Witten was on my team I would throw to him a lot too.
I have already considered Shania Twain, my friend. Many times.
Oh you meant her music. Yeah whatever.
YOU ARE F'n KIDDING ME!
I had gave up after round two.
btw, I am MartyW
Representin' the M-A-C! hehe
Already been on Sportscenter Top 10 so he should be ready to be a Buckeye.
Yeah this is the one thing that pisses me off about it. Conference champs should either go straight to the Dance, or perhaps their conferences don't deserve an automatic bid.
Still not a huge Richrod fan, other than the benefits OSU reaped while he was around.
But Sandra Bullock, mmmmmmmmmmm.
This times one bazillion. A kick return for a TD and about 200 all purpose yards from scrimmage would be an awesome capper to the 2014 regular season. And I know we won't do it but the whole Buckeye kick return team surrounding the TSUN returner on one of their 8 kickoff returns after a OSU touchdown would be cool too.
Good call on Sheehan, been a fan of his for years, had a friend that was from Upstate New York that turned me on to his original band, Talus. Got to see him play with Steve Vai when they were both in David Lee Roth's band.
Isn't one of the basic tenets of UFM's offense predicting, reading and controlling what the defense ends do? Stands to reason that having D-linemen that disrupt any attempt to do the same would be what he is looking for.
As a Steelers fan I can tell you he smiles on the sideline all the time.....but it's one of those snarky "wait till they get a load of this shit" smiles.
It's crazy but that was the first thing I thought too.
Were you actually not able to form sentences that day or did it just look like it? =;)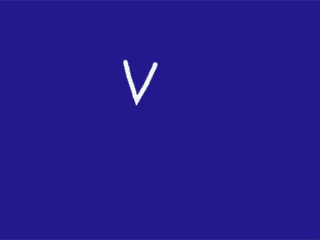 Logged in just to give you an UV sir, because.....wow.
I swear to god, I think Samford is a member of the SEC, it seems like every team plays them.
Yeah, he really needs to have someone look at that.
I always think the best part of this highlight is Shazier gets up and walks away, like "It ain't no thing", then the quarterback tries to do the same and falls on his ass. Haha
TBDBITL doing Deuce?
/Faint
LSU booted Brazil over an arrest warrant for burglary? Hell I thought you had to kill two nuns, molest a dog and buy an OSU shirt to get suspended from an SEC team. Rape, assault and violating probation are hardly worth mentioning.
That was the first thing I took away from the numbers. There was talk yesterday that there was even a chance Auburn would jump FSU in the computer polls. I feel a lot better after seeing this.
This is the one that almost made me spit Frostie everywhere:
He lost all credibility with me when he predicted Michigan would manage 13 points. Has he seen us on offense lately?

Seriously, though, great insight. Kudos to Fulton for not (rightuly) replying with 'HALOL UR GONNA GET JAILSEXED' since I probably would've given the opporunity