BGSUBucksFan
---
Member since 16 July 2013 | Blog
Recent Activity
There it is haha I was genuinely curious, though, if you were retired or something.
Hahaha I deserve that, for sure.
Even if this does happen, it will consist of Mayweather dancing around dodging punches, ultimately winning because he's the best at dodging punches, and subsequently added to his list of most boring fights to ever watch.
Nike Design Room, Probably:
So did you all bring your samples in today to help with the poop color on the bottom of the shoe?
Good, great. Now let's take a vote.
Jim, get that out of here, that's disgusting. We're going for poop color, not whatever green mess that is.
Yeah, Sharyl, yours is a traditional coffee brown poop. That's pretty nice, although nothing unique.
Derek's looks like he ate a bag of black licorice. Black would make perfect sense, but we really need to screw this one up.
Janie, my goodness. It's a perfect light brown. I've never seen poop that rich looking before. Derek, go ahead and smear hers on so we can take a picture and call it a day.
At one time, Fairfield County and Delaware County were the fastest growing counties in the state
I believe in 2014 or 2015, Lewis Center was actually the fastest growing area in the country, let alone the state. I think they're in the process of building their third high school.
$8k in property taxes?
I'm not sure how true that is. A guy who goes to my church and lives in Lewis Center (Olentangy SD) said his were 8k. That's the only source I have.
Yep, distance is the main drag with Delaware. And with 23 being the closest highway, that sucks as well. I work from home and my wife works for Olentangy school district, so our commutes aren't bad. I would look at Sunbury. Even though distance sucks, it's right next to 71 which is much better than 23. And they really are going to build up a lot around that outlet mall.
YTown, we are in Delaware mainly because the price was right for what we wanted. They are building a bunch here on the west side of town. I think in the Sunbury area they are also going to be building a bunch around the new outlet mall. School district isn't as good as Olentangy, but hey if you want to pay $8000 in taxes every year on top of your already-inflated mortgage cost, more power to ya! Everything is pushing north, so Lewis Center/Delaware/Sunbury will only continue to grow.
Also, if you're looking for a place to stay while your new home is being built, these townhomes in Delaware are pretty nice. They advertise 6 month leasing, as well. http://livewithchampion.com/apartments/carson-farms/
usually you want to promote next week's article not give people reason to skip it
Haha I rather enjoy reading things about Kyle Kalis myself, knowing it's going to be full of misery.
John Simon was the man, but I think part of the reason Urban lauded him so often and so publicly was because that team wasn't Urban's team, and they desperately needed some leadership and role models in the locker room. Simon was exactly that, so of course Urban wanted the other guys to know that this is what he was looking for. I think nowadays, there are many John Simons on the team, having been recruited by Urban and developed in his culture.
Besides, it's clear why these guys were chosen: they're all ballers in the NFL. Simon gets some PT, but Bosa is the clear choice at DE. There's no question that getting guys to the NFL is the #1 recruiting pitch that Urban can and should use right now.
But, he didn't get that tattoo. So, all for naught.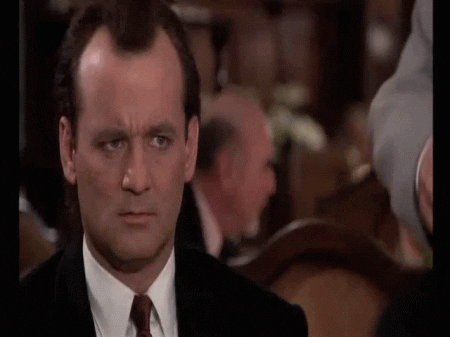 Calm down, Niblick. Everything will be alright.
Please. Please write this on their wall.
Exactly. Kevin Wilson was a perfect hire. Can't wait to see.
What good is it to win the Big 10 championship over weak competition and then get curb stomped in a national playoff game?
Like to win the B1G title game 59-0 and then beat Bama and Oregon for the national championship?
Davonte Neal, the athlete.
do one on all the JUCO OL we missed out on a couple of cycles ago
As I stated, this offseason will be dedicated to the 2012 recruiting cycle. But, all recruits will be considered, JUCO or not. I think I recall at least one of the recruits you're talking about (Chad Mavety). No worries, though, I won't forget about them.
A recruiting thread without a play on names Woodbey like a woods without a bear's defecation.
Correct. Woodbey is in Cali.