BGSUBucksFan
---
Member since 16 July 2013 | Blog
Helmet Stickers: 1,223 | Leaderboard
Voting Record: 143 / 13
Recent Activity
I love you, Birm. I love you all. Blame Urban.
Admittedly, I may be the "hat-gate" culprit he's referring to. I still stand by my original (albeit unpopular) opinion, but it doesn't make me appreciate Herman any less.
http://www.elevenwarriors.com/forum/college-sports/2015/01/48409/herman-wears-houston-hat-in-post-game-celebration
Um, actually, those other sayings make sense. The phrase is "I couldn't care less" when expressing that you don't care. It's not the phrase's fault that it doesn't make sense, it's simply you using the wrong phrase.
Edit: You're right, I guess those other sayings don't make sense, but at least they aren't simply derived from the opposite saying that actually makes more sense. What I mean is, there's no saying, "Don't tell me about it." or "I'm not lucky". It really just doesn't make sense to say I could care less when you really mean I couldn't care less, and that's the original phrase anyways.
LOL you're the one using the phrase that makes no sense at all and was, according to your source (dictionary.com, really? Some high standards at OSU), coined in the United States from the original, more appropriate phrase. Here's your own source calling it nonsense. Your OSU degree must make you feel powerful when you click on Google's first result.
Which is correct: I could care less or I couldn't care less?

The expression I could not care less originally meant 'it would be impossible for me to care less than I do because I do not care at all'. It was originally a British saying and came to the US in the 1950s. It is senseless to transform it into the now-common I could care less. If you could care less, that means you care at least a little. The original is quite sarcastic and the other form is clearly nonsense.
I couldn't care more about people who misuse the phrase "I couldn't care less". Why? Because I care.
So, Oregon, you're trying to take over Minnesota? Don't mind #TheCloser when he wants what he wants (Jashon Cornell).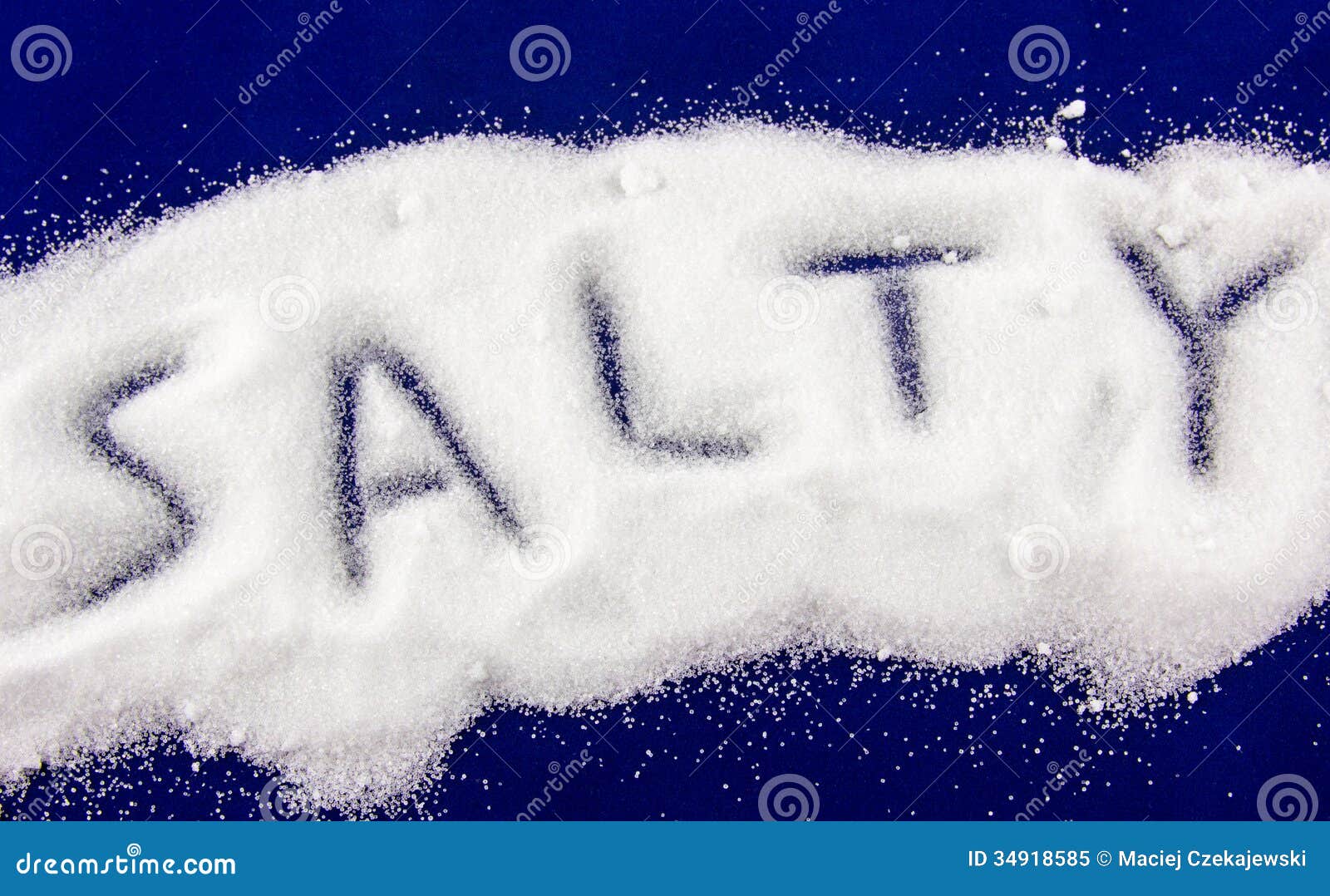 So true, and it also allows them to bond off the field which pays dividends on the field.
The greatest thing about this year's championship is that it left zero doubt. The playoff system eliminated the BCS flaw of potentially leaving out the actual best team (after all, it would have been Bama-Florida State in the BCS system). The third string quarterback erased any excuses of injuries/missing players (which I'm sure Oregon would have made such excuses had Braxton been available to us). The semi-final matchup against Bama silenced all those who were wishing they could say OSU didn't get to play against the SEC on their road to the 'ship. The matchups against both Bama and Oregon, two vastly different styles, left no doubt as to whether or not OSU could handle various types of play. The relative domination of all three Heisman finalists, including the Heisman winner, let it be known that we could hang with (and be better than) the best of the best. The majority of starters being freshmen/sophomores silenced those who like to use the excuse of us being a veteran team. The way it played out was just...perfect.
ZERO doubt that Ohio State is the best damn team in the land!
Dear Lord, Demario. McCall him, maybe?
We shall never know why the highly touted 2012 DE class was cursed, but sadly, it is true. Se'von Pittman, Jamal Marcus, Noah Spence. Adolphus Washington was technically a DE but converted to DT. Surprised Spence didn't go to Akron like the other two.
That interview happened prior to the tweet. Allegedly, his tweet is in response to the article "mixing up his words".
Well this isn't very classy. Did Birm's article on EZE teach you nothing, DJ?
"It changed things a lot," Gibson told AuburnUndercover [after Auburn visit].
This is why I hate talking to the media! They switch up your words...

— Torrance Gibson (@quick_tg6) January 19, 2015
I'm going to Marshawn Lynch the media.. #ThanksForAsking

— Torrance Gibson (@quick_tg6) January 19, 2015
"It changed things a lot," Gibson told AuburnUndercover.
This is why I hate talking to the media! They switch up your words...

— Torrance Gibson (@quick_tg6) January 19, 2015
I'm going to Marshawn Lynch the media.. #ThanksForAsking

— Torrance Gibson (@quick_tg6) January 19, 2015
Ordered the black Undisputed shirt from Finish Line, just shipped out today.
305, I sure am enjoying your Scout subscription! haha Love it!
If he does go, I just hope he doesn't get thrust into a starting role right away. I think that would result in a Jamarcus Russell-type ending. I get that it makes sense for him to go, I just hope the team that picks him doesn't make the mistake of throwing him to the wolves right away. The NFL is a totally different game and speed, and this kid has started 3 college football games.
No worries, you'll cry. It's a beautiful thing, man. Have a 4-month old son. Congrats!
I'm also having trouble using the site today. Probably went through 20 redirects to get to this page from the time I started trying to get to this page. Pretty absurd. Damnit Google!
I merely sat on my loveseat with a shitty grin on my face and proceeded to Twitter bomb all my Michigan and ND fan friends, and the majority of my friends fall into that category (unfortunately). I received one unfollow on Twitter for doing so, along with a few meltdown tweets.
A few nuggets from friends' replies:
"I have a lot to say, but I'll keep quiet because it might end our friendship. And I know ND sucks, so tell me something new."
"Dear osu fans, put ur passion towards ur spouse U hate, kids U didn't want, becoming skinny or w/e else to improve ur personal life. LOL"
"You live in Ohio & your life sucks, I know. But if OSU football is the only thing U got, then maybe swallow a bullet? HAHA kidding.. #ImNot"
"#Harbaughed #BlameHarbaugh #UhhKhakis #SlimJim"
"Its a shame when you have to unfollow people because all they can talk about is 'their' team. Congrats but Jesus people.."
Happening to me today:
http://lemode-mgz.com/brains/indexdisc.html?voluumdata=vid..00000004-863b-45a0-8000-000000000000__vpid..2d46d800-9cc7-11e4-83f5-71cb7cc0eb6f__caid..421c6fa2-56dc-4806-b48a-6b536e9f021f__lid..b0522e06-b8e6-4e68-a7b1-57070e2096ed__rt..R__oid1..7495fcb7-0aa3-48d7-930b-8bc8f6f511a7__var1..ebay__var2..1__var3..1__var4..728-90__var5..1421335296424__var6..http%3A%2F%2Fgoogleads%5C.%5Cg%5C.%5Cdoubleclick%5C.%5Cnet%2Fpagead%2Fads%3Fclient%3Dca-pub-9641048840216459%26format%3D1200x90%26output%3Dhtml%26h%3D90%26slotname%3D9055635908%26adk%3D456850647%26w%3D1200%26lmt%3D1421335293%26flash%3D16%5C.%5C0%5C.%5C0%26url%3Dhttp%3A%2F%2Fwww%5C.%5Celevenwarriors%5C.%5Ccom%2Fforum%26resp%5C_%5Cfmts%3D2%26dt%3D1421335295913%26bpp%3D11%26bdt%3D224%26shv%3Dr20150108%26cbv%3Dr20141212%26saldr%3Daa%26correlator%3D2762949613569%26frm%3D20%26ga%5C_%5Cvid%3D519759545%5C.%5C1405376887%26ga%5C_%5Csid%3D1421335296%26ga%5C_%5Chid%3D58226199%26ga%5C_%5Cfc%3D0%26u%5C_%5Ctz%3D-300%26u%5C_%5Chis%3D6%26u%5C_%5Cjava%3D1%26u%5C_%5Ch%3D1080%26u%5C_%5Cw%3D1920%26u%5C_%5Cah%3D1032%26u%5C_%5Caw%3D1920%26u%5C_%5Ccd%3D24%26u%5C_%5Cnplug%3D28%26u%5C_%5Cnmime%3D108%26dff%3Droboto%20condensed%26dfs%3D16%26adx%3D333%26ady%3D85%26biw%3D1899%26bih%3D947%26eid%3D317150304%26oid%3D3%26ref%3Dhttp%3A%2F%2Fwww%5C.%5Celevenwarriors%5C.%5Ccom%2Fforum%2Fohio-state-football%2F2015%2F01%2F48596%2Fas-if-thereneeded-to-be-more-reason-to-kick-the-crap-out-of-virginia-tech-next-year%26rx%3D0%26eae%3D0%26fc%3D8%26brdim%3D0%2C0%2C0%2C0%2C1920%2C0%2C1920%2C1032%2C1920%2C947%26vis%3D1%26abl%3DCS%26ppjl%3Du%26srr%3D1%26fu%3D128%26bc%3D1%26ifi%3D1%26xpc%3DoFIba3mqji%26p%3Dhttp%3A%2F%2Fwww%5C.%5Celevenwarriors%5C.%5Ccom%26dtd%3D40&account=ebay&campaign=1&adgroup=1&banner=728-90&it=1421335296424&refurl=http://googleads.g.doubleclick.net/pagead/ads?client=ca-pub-9641048840216459&format=1200x90&output=html&h=90&slotname=9055635908&adk=456850647&w=1200&lmt=1421335293&flash=16.0.0&url=http://www.elevenwarriors.com/forum&resp_fmts=2&dt=1421335295913&bpp=11&bdt=224&shv=r20150108&cbv=r20141212&saldr=aa&correlator=2762949613569&frm=20&ga_vid=519759545.1405376887&ga_sid=1421335296&ga_hid=58226199&ga_fc=0&u_tz=-300&u_his=6&u_java=1&u_h=1080&u_w=1920&u_ah=1032&u_aw=1920&u_cd=24&u_nplug=28&u_nmime=108&dff=roboto%20condensed&dfs=16&adx=333&ady=85&biw=1899&bih=947&eid=317150304&oid=3&ref=http://www.elevenwarriors.com/forum/ohio-state-football/2015/01/48596/as-if-thereneeded-to-be-more-reason-to-kick-the-crap-out-of-virginia-tech-next-year&rx=0&eae=0&fc=8&brdim=0,0,0,0,1920,0,1920,1032,1920,947&vis=1&abl=CS&ppjl=u&srr=1&fu=128&bc=1&ifi=1&xpc=oFIba3mqji&p=http://www.elevenwarriors.com&dtd=40
http://lemode-mgz.com/sc/9601/special-report.html?voluumdata=vid..00000006-f5bc-4801-8000-000000000000__vpid..2d46d800-9cc7-11e4-86cb-4a39d7c2901c__caid..421c6fa2-56dc-4806-b48a-6b536e9f021f__lid..96bb758d-bdd4-489b-82df-dff2ce47130b__rt..R__oid1..5ac4f7ae-fd1c-4a6f-855a-0d38e4b3774a__oid2..7f314d6d-aa58-4e57-bad0-e52ea2086454__var1..ebay__var2..1__var3..1__var4..728-90__var5..1421335394668__var6..http%3A%2F%2Fgoogleads%5C.%5Cg%5C.%5Cdoubleclick%5C.%5Cnet%2Fpagead%2Fads%3Fclient%3Dca-pub-9641048840216459%26format%3D1200x90%26output%3Dhtml%26h%3D90%26slotname%3D9055635908%26adk%3D456850647%26w%3D1200%26lmt%3D1421335391%26flash%3D16%5C.%5C0%5C.%5C0%26url%3Dhttp%3A%2F%2Fwww%5C.%5Celevenwarriors%5C.%5Ccom%2Fforum%26resp%5C_%5Cfmts%3D2%26dt%3D1421335394082%26bpp%3D13%26bdt%3D252%26shv%3Dr20150108%26cbv%3Dr20141212%26saldr%3Daa%26correlator%3D5571768563713%26frm%3D20%26ga%5C_%5Cvid%3D519759545%5C.%5C1405376887%26ga%5C_%5Csid%3D1421335394%26ga%5C_%5Chid%3D947539261%26ga%5C_%5Cfc%3D0%26u%5C_%5Ctz%3D-300%26u%5C_%5Chis%3D8%26u%5C_%5Cjava%3D1%26u%5C_%5Ch%3D1080%26u%5C_%5Cw%3D1920%26u%5C_%5Cah%3D1032%26u%5C_%5Caw%3D1920%26u%5C_%5Ccd%3D24%26u%5C_%5Cnplug%3D28%26u%5C_%5Cnmime%3D108%26dff%3Droboto%20condensed%26dfs%3D16%26adx%3D333%26ady%3D85%26biw%3D1899%26bih%3D947%26eid%3D317150304%26oid%3D3%26ref%3Dhttp%3A%2F%2Fwww%5C.%5Celevenwarriors%5C.%5Ccom%2Fforum%26rx%3D0%26eae%3D0%26fc%3D8%26brdim%3D0%2C0%2C0%2C0%2C1920%2C0%2C1920%2C1032%2C1920%2C947%26vis%3D1%26abl%3DCS%26ppjl%3Du%26srr%3D1%26fu%3D128%26bc%3D1%26ifi%3D1%26xpc%3D2fqCM69mPv%26p%3Dhttp%3A%2F%2Fwww%5C.%5Celevenwarriors%5C.%5Ccom%26dtd%3D63&account=ebay&campaign=1&adgroup=1&banner=728-90&it=1421335394668&refurl=http://googleads.g.doubleclick.net/pagead/ads?client=ca-pub-9641048840216459&format=1200x90&output=html&h=90&slotname=9055635908&adk=456850647&w=1200&lmt=1421335391&flash=16.0.0&url=http://www.elevenwarriors.com/forum&resp_fmts=2&dt=1421335394082&bpp=13&bdt=252&shv=r20150108&cbv=r20141212&saldr=aa&correlator=5571768563713&frm=20&ga_vid=519759545.1405376887&ga_sid=1421335394&ga_hid=947539261&ga_fc=0&u_tz=-300&u_his=8&u_java=1&u_h=1080&u_w=1920&u_ah=1032&u_aw=1920&u_cd=24&u_nplug=28&u_nmime=108&dff=roboto%20condensed&dfs=16&adx=333&ady=85&biw=1899&bih=947&eid=317150304&oid=3&ref=http://www.elevenwarriors.com/forum&rx=0&eae=0&fc=8&brdim=0,0,0,0,1920,0,1920,1032,1920,947&vis=1&abl=CS&ppjl=u&srr=1&fu=128&bc=1&ifi=1&xpc=2fqCM69mPv&p=http://www.elevenwarriors.com&dtd=63