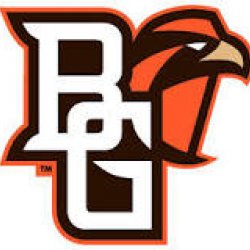 BGBOY
---
Member since 24 July 2013 | Blog
Favorites
SPORTS MOMENT: Seeing Pete Rose hit 4192 at Riverfront.
NFL TEAM: Bengals
NHL TEAM: Bruins
NBA TEAM: Celtics
MLB TEAM: Reds
SOCCER TEAM: You're kidding, right?
Recent Activity
I always say that I would rather be a smart ass instead of a dumb ass.
If you don't have something nice to say, then say nothing at all.
He treated me like a dog Mr. Walley.
I had chubby legs. I thought my thighs would catch on fire.
Since when did the NFL rule out wearing a birthday cone hat on top of the helmet?
Rivals has him as a four star.
It's been nice to see the bigs actually hustle and play defense.
My dad worked with Rene Gagnon's father in a textile mill in New Hampshire. I thought it was just a dad story until I read the book.
That's when he was the poofy haired fancy boy.
"That ball's hit into right left centerfield." The Old Lefthander did say that during a game.
Ther are freeze warnings down there tonight.
You're welcome. After thinking it over I believe that Kiante's grandfather and Curtis' dad are brothers. All of the Enis' in this area are related. I was on the coaching staff when Curtis and his brothers played. The school I just retired from plays against Kiante and his basketball team this weekend.
He is kin. I believe like second cousins. Not sure, but I do know thy are related. Curtis has an older brother, a sister and a half brother. Kiante is not his child or his siblings.
He initially verbalized to Miami (OH).
I used to have a sign in my classroom when I taught that said "Just because you are unique, it doesn't make you useful." That's how I feel about the Stanford band.
Too many teeth for them to be from Kentucky.
Sounds like my mom. Whenever I got hurt and called her from the hospital she would say "What did you do now?"
What a great gesture from both staffs. Prayers for Chad and his family. May the fight continue to cure the insidious disease of cancer.
I wish somebody would tell me that I need to gain weight.
I can. From what I remember is we sang "Roll me down you BG Warriors." Now it's roll along. Maybe it was roll along when I was there. Just don't remember. Been 30 plus years.
That's the one bad thing of our glorious university. Too many of those fans.