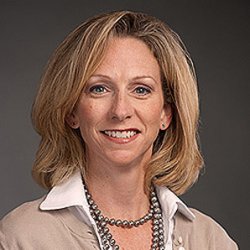 bethmowins
---
Member since 10 September 2013 | Blog
Helmet Stickers: 945 | Leaderboard
Favorites
SPORTS MOMENT: 2002 OSU National Championship, Miami's last drive.
COLLEGE FOOTBALL PLAYER: Rod Jones
Recent Activity
2786 yards passing, 25 TDs to 7 INTs, 65% completion. 1,041 yards rushing, 13 TDs.
If you watch the practice videos that come out every few days, he is getting some reps but the QB is usually Barrett or Jones in them.
Beth Mowins or Joey Galloway?
I'll be heading out the Ocean City on Saturday and will be stopping by the Dogfish Head Brewery. Very excited.
These games should be no threat to be later than 3:30. If I had to guess:
Maryland : noon
Minnesota: 3:30 (hour behind might factor in)
Indiana: Noon
Hopefully he doesn't mind playing in front of this crowd:
In that order?
……………./´¯/)
……………/…./
…………../…./
……../´¯/'..'/´¯¯`·¸
…../'/../…./……./¨¯\
…('(…………. ¯~/'..')
….\…………….'…../
…..'\'……………_.·´
…….\…………..(
……..\…………..\
OSU - Bama - FSU - Oklahoma
I'll go with McMillan. The WR/hybrid pool is alot wider and I expect McMillan to be in the thick of things right from the get go. The catches are going to be spread out alot this year IMO and McMillan is going to see alot of reps.
I was in 8B row 3 for PSU last year. It's not bad in the first few rows. Covered but it still has some outdoor feel. I also sat further back in B about 4 years ago and I would not recommend it.
Football season, where art thou?

Hilliard has properly put Clark in his place.
Mature and grown up. Welcome back!
Gibson, Harris, Cager, Burrell, Richmond, Gallimore, a surprise, and will hold a spot if Baker wants back in.
I'd peg him at 3 behind these 2 as well.
Uh Chris, if the past 10 years are any indication,I wouldn't be too overconfident.
click Play by Play, there is a chat window on the side.
There's also some rumors that they are having lighting trouble in the arena.