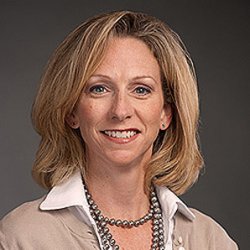 bethmowins
---
Member since 10 September 2013 | Blog
Helmet Stickers: 802 | Leaderboard
Favorites
SPORTS MOMENT: 2002 OSU National Championship, Miami's last drive.
COLLEGE FOOTBALL PLAYER: Rod Jones
Recent Activity
I got you. This was not at the 'Shoe though.
Let's hope it's the right "collage"
Some TN fans are still trying to be nice to him on Twitter saying these people are bandwagon fans. Pretty sure you need to actually win games to be on the bandwagon. Can't wait until TG Vonn Bell's these fools.
Perhaps he means "any more" meaning his current list is not changing other than moving OSU to #1. The teams that were ahead of OSU move down 1 spot but still remain in the same order as before.
So if OSU is his leader, and it won't change anymore...
Best bets are CJ Conrad and Demario McCall
for me '05 Texas and '09 USC. They were huge games and to this day I look back and it baffles me how we didn't win.
and the crystal balls are already flippin
I understand the whole FL to OH unofficial visit on your own dime thing can be tough. Can we just schedule an official visit and stop hyping this maybe I will/maybe I won't thing every month?
I have a wedding for the Navy game that I'm not going to. Cousin is getting married during the KSU game which is probably the most acceptable of the schedule. I have to go to that one.
It can't formally go down for 30 days if they do trade him but they can still verbally agree to it during that time. Apparently this is actually a better move from a trade standpoint since Wiggins now has an actual salary value which he didn't before. This would help if evening up the money numbers for a potential trade.
No, he can't make FNL either.
Top 5 coming August 1st, decision coming December 13th!

— Damien Harris (@Damien_D1Harris) July 22, 2014
Crystal Ball is swayed/trending Auburn. OSU is loosing ground everytime I refresh the page. Not looking good but hopefully we can pull this out.
I will be announcing my decision tonight at 9!

— NITRO (@NitroNate9) July 21, 2014
Q: There are multiple threads about the same thing I want to post, should I make a new topic?
A: No.
The latest recruiting article says he is expected to be there.
haha no, I just saw your name and saw your were from North Royalton.