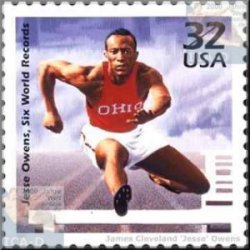 bethesdabuck
---
Member since 05 September 2013 | Blog
Helmet Stickers: 693 | Leaderboard
Recent Activity
Not to self: never play cards with Lindsay. The eye-contact. The un-revealing answers. The poker-face!
It was rescheduled for 7pm, I believe.
M Man is always welcome here, in my book.
Good Thought. Does anyone know how good OSU's program is in that area?
"Please stick to the rivers and lakes that you're used to..."
Come on, I'm the first to have posted this?
I would like a Eleven Warriors Snapback (Gray) hat but they are already sold out. Any indication of when they will be available again?
Haha, I knew that would get down voted. What I left unsaid is I like Joe Burrow as our only qb in this class. If Torrance comes, great. I'd just like to see Burrow as our only qb in the class.
Let's hope he's coming as a WR prospect...
Staff: Any truth to what I read somewhere (can't remember where...) that Maryland is making a move for Ahmad? Are they are biggest competition right now?
Better than a Yankees' one...
What's great about that statement, other than the fact that he showed maturity and love for his hometown, is he totally exposed ESPN to be the blowhards that they are.
Just bought my tickets on Stubhub. Anyone ever been there? I have not. I'm in section 1 in one of the end zones.
What benefit has it been to your development as a quarterback to grow up around football programs and have a coach for a father?
Love the eye contact by Josh Sweat.
Thanks @lljjgg. Very helpful response. Thanks for understanding, too, that my questions were straightforward and honest.
Why is Damien Harris involved? And, other than being on staff, why is Herman involved? Herman coaches offense and Ohio is not his recruiting area, right?
I know many have said it already, but let me add to the three-part harmony in saying I really appreciate you doing this. What's more, I really appreciate everything you do for 11w and how you handle your business. Honestly, when Alex left I thought that was the end of a good ride and that a free site wouldn't see that quality again. With all due respect to Alex, who did a fantastic job, you've raised the bar. And I don't say that just because we are both natives of the #419, though that helps!
Question already asked re: Baker...
Will pursuing Gibson scare off Burrow?
Multiple LOLs for me reading the opening story and commentary this morning. Well done, DJ.
It's like you wrote this already knowing what was going to happen!
Great stuff! Much needed big man with a high motor (please no Amir comparisons, people.).
Already have Thompson for that year.
Why? Did he do anything wrong? What material is there?
No - just didn't know if he was active in his recruitment and couldn't remember anything being said about it.