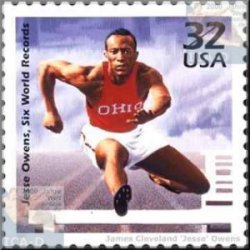 bethesdabuck
---
Member since 05 September 2013 | Blog
Helmet Stickers: 428 | Leaderboard
Recent Activity
Wasn't his development delayed by an injury?
And Lee and Thompson better be ready for the Crean treatment...
I guess after Crean finishing second to Thad for Lee and now Thompson we can expect a lot more of this...
I wonder if the criteria for having it removed are on a sliding scale tied to ability and expectations.
I called a UNC friend of mine right after we hired Withers. He said that while he had produced a lot of NFL talent, his defenses were incredible frustrating to watch and operated under the bend but don't break principle.
There are worse things our QBs or former QBs could be doing. Let it ride!
Except Amir Williams wasn't a project - he was a McD's AA.
What is the current state of Tim Settle's recruitment?
What a great kid/young man.
Good to see Trey Johnson out there, #36. Any news on how he is doing?
Maybe it's a setup by Franklin in order to get a perceived 'win' over OSU and Meyer in recruiting.
Kyle, do you think this means the staff pretty much is thinking they are not getting Myles Turner and Lee provides for them a bridge (albeit a very nice bridge) between the 2014 recruiting class of big men and the 2015 when they hope to get Daniel Giddens?
Since he's been at Ohio State, I've been very impressed with the character and perspective of the players Urban has recruited. Even more, we see that with many of them they come from sterling families who have had an integral role in shaping that character and perspective. In one way or another I hope Camren Williams makes his mark on this program, even if it is simply being a leader in the locker room and a reliable backup. If he ends up starting, that's great too!
Bring this kid in with Ahrens and this last season will be a bad shooting dream.
He's in the Spring semester of his freshman year of college. He's a freshman.
Do you have a link to an interview?
I would down vote you 1000x if I could. Did you intend a sarcasm font? If not, these kinds of comments are as tiresome as they are ignorant.
Some of us forget that when you have only 10-12 spots and are managing who's graduating, who's leaving early, injuries, and so on you can't just go around handing out offers and at the same time keep integrity with the players you are pursuing the longest. It's a fluid situation and just because Izzo offered first does not mean OSU has not seen Ahrens worth. It's obvious Kennard was a prospect earlier on and higher rated, and had expressed interest in OSU. Would you rather Matta not gone hard after him? Izzo wasn't distracted by Kennard because he wasn't interested in MSU. Despite many years of investment by the OSU staff, Kennard is now off the board and other offers can go out.
Ahrens looks like a fantastic prospect and I hope he gets an offer real soon. While this year's team struggled to shoot, we all know Thad's best teams have had an outside threat or two, and having that is essential to his teams succeeding. Let us not have such short, bitter memories and not remember all the terrific shooters who have donned the Scarlet & Gray these last 10 years or so. I hope Ahrens can be one in the future, and the fact that he loves defense will mean he will probably see more of the floor earlier than even Diebler did. If you can shoot AND play defense under Matta = mucho playing time!
That could mean Ohio State, Kentucky or Michigan.