BenedictineBuck
---
Seattle,WA (via Cleveland,OH)
Member since 29 September 2013 | Blog
Helmet Stickers: 758 | Leaderboard
Huge Buckeye/ Cleveland sports fan. Grew up in Cleveland, the city not the suburbs, currently serving in the Army. Love my Buckeye Football!!!
Favorites
SPORTS MOMENT: Anthony Gonzalez ridiculous catch v Meatchicken
COLLEGE FOOTBALL PLAYER: Mike Doss
COLLEGE BASKETBALL PLAYER: Michael Redd
NFL TEAM: Browns
NHL TEAM: Blue Jackets
NBA TEAM: Cavs
MLB TEAM: Indians/Reds
SOCCER TEAM: Thats not a sport
Recent Activity
This is great news, heal well Brax!!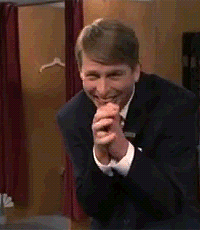 Way too early comparison but IMO he reminds me of a taller Antoine Winfield!!
THE FUTURE IS AWESOME!!
Yo Sparty.....
Appreciate it Hov... Repayment for the knowledge drop...
Edit.. On a personal sidenote, when I go to the gym, my goal is to look like Nathan Williams. Unfortunately for me, my genetics would rather me look like Robin Williams.
I'm really surprised Nathan Williams isn't in the league anyhwhere. I know he was injury prone but the dude was a beast when on the field.
Eze is my vote. I think Dunn is talented but screwed himself by getting so deep in Urbans doghouse. I am a big fan of Rod Smith but see him getting used more like Brandon Saine did his senior year. I think we'll see Smith in two back sets running wheel routes and getting 5-7 carries a game. Just my opinion, everyone on this list is capable.
This team REALLY makes me miss the days of Scoonie Penn and Ken Johnson!! I could deal with Amir's disinterest out there if he defended the rim like KJ. Oh well, ready for next year.
I wonder what the chemistry will be like between Fickell and LJS. LJS was an architect of some really great PSU defenses, while Fickell has been at OSU in recent years. I wonder if Fickell will concede his seniority to a better defensive mind?
I repeat... Kam Williams and Russell next year will have opposing D's shitting their basketball shorts!! The problem is gonna be Amir Williams, he plays with no heart and is uninterested out there, and unfortunately he's all we have right now. McDonald is limited but at least he plays with some passion.
Yes, help is on the way. Theres gonna be a trade off.... we'll give up a little bit of defensive pressure but with Russell and Kam Williams, this team will have a whole different offensive identity next year. The key is gonna be incorporating a big man who actually gives a shit, seems like Amir Williams is uninterested when hes out there,
I disagree, TIME TO PANIC.......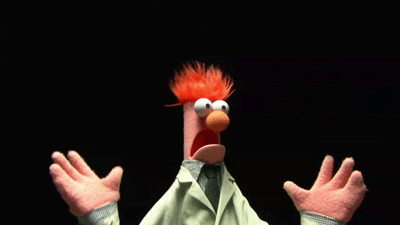 I think this team is handcuffed by Williams generally lazy disposition out there. If we had any sort of depth his ass would be parked on the end of the bench but since he's all we have size wise he kinda has free reign to play without any intensity.
By far the worst thing about this season and into the bowl season is that god damn Eminem song they play at every commercial cut away. My ears are bleeding!!!
Definitely gonna be a good one!! Is it too early to make a little taller Antoine Winfield comparisons??
Just watched him blow up a screen and a couple plays later sprint to the sideline and lay the wood on Ed McCaffrey's son, he is gonna be a welcome addition!!
Very well put!! I knew these Bucks were on borrowed time and I just had fun and enjoyed the ride while it lasted. Many changes coming fellas, I know its been said before but when Urbz recruits finally get in on D I really believe we'll be the best D in the country....just need a capable, hungry, experienced D Coordinator to come in and turn em back into the Silver Bullets!!
Brady Hokes 2nd cousin Matt Millen is giving me a god damn headache, anyone else???
These zebras are dictating the game.
Wow... I was yelling for Braxton to snap it. Idk how the hell Clemson didnt get an automatic first down?? Break for the good guys!!
Gentlemen...the Browns have figured out the problem, it was the coach. In all seriousness I'm a lifelong ride or die Browns fan ( grew up about 10 minutes from Municipal Stadium) and I've accepted the fact that we will never win a Super Bowl in my lifetime. I will be fully pulling for the Bengals this postseason as they are my second favorite NFL team.
Why does nobody have Lydell Ross on their list??!!
Roby did have an off year but when he WANTS to, he can be the best corner in the country. Problem is he turns it on and off too much. Im pulling extra hard for #1, it being his last game and all. He had his bad moments but how many sure TD's did he prevent by running full speed across the whole field and catching a guy from behind? If he can give that effort all the time, he will be a perennial pro bowler!!
If Mi#$igan isn't successful, he can always fall back on being a Gophers fan.