Belliott
---
Portsmouth, ri (via Norwood, oh)
Member since 12 February 2013 | Blog
Helmet Stickers: 89 | Leaderboard
Favorites
SPORTS MOMENT: The first home run I ever hit in little league
NFL TEAM: Bengals
MLB TEAM: Reds
SOCCER TEAM: USMNT
Recent Activity
These were similar but with better numbers and a helmet that looks less ornamental.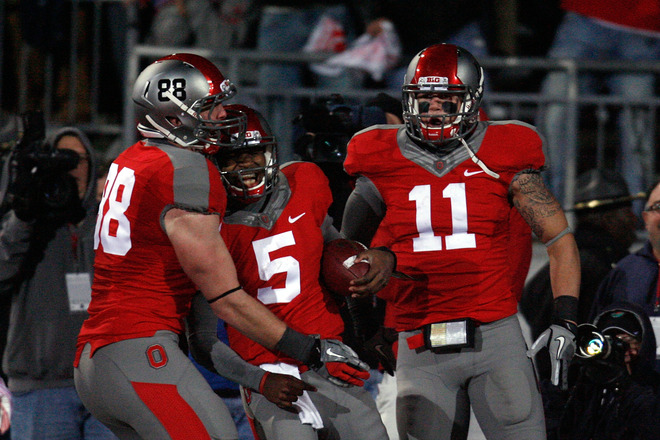 I liked these except for the font used in the numbering.
Do you think he could be Chris gamble-esque and do both or do you think that won't ever happen again with how specialized these kids have become.
Rose bowl is 2,3 I believe and sugar is 1,4
Hey Birm, I remember you mentioning something a while back (around FNL or the opening) about Calvin Ridley possibly making an official visiti at some point and if it did happen that could change things. If cager committed to bama, do you think that visit could happen?
Same as last year when they also had James white. Sell out to stop it. They don't have an abbredaris this year to burn anyone.
I don't know why people would want to play in the sugar bowl considering how many west coast games that have looked like OSU home games. Give me the rose bowl against Oregon, tcu/baylor, or bama.
But they will be the only champion not to play in a championship game. I think that hurts both of them.
No one knows what the committee will do in the end. They're supposed to value conference championships, which all things being equal, would give them something to use to put OSU in front of Baylor, tcu, and miss st.
If I were a WR that OSU wants, I'd be picking them right about now. Anyone who doesn't it appears is cursed.
Diggs - lacerated kidney
quick - suspended
treadwell - out for the season with that gruesome leg injury
green-beckham - dismissed
timmons - demoted
Don't mess with the closer.
His pass protection is some of the best I've ever seen from a RB. Lights out. That's what will get him drafted high. Runs well and can pass protect
I'll admit. I laughed.
That's kind of what I mean though. The end of their schedule is tough and if they lose those are they really improving?
Birm, I know it'll possibly be in a future hurry-up, but with Kentucky looking at 7-5 or 6-6, do you think Harris starts fading back towards the Buckeyes? Or do you see him as gone at this point?
I think they're overusing EzE a little. I especially noticed it in the PSU game, but a few times he's looked really tired as the game winds down. I think that hurts his ability to break a long run. More Samuel would keep him fresh and give both of them a chance to break one.
All week the talk was about PSU not having depth. That tends to show up in the 2nd half. OSU has been running it well and wearing them down. In the second half, I think they'll run outside more and the play action will turn lethal.
The O-line needs to hold their blocks a little better though.
The question the committee should ask itself is does anyone really believe VT beats OSU again if they played today? No. It's laughable. So I almost feel like them being this bad makes the loss hurt less. Obviously if you lose you want it to be against a top 10 team, but it just makes it look that much more fluky.
I love that we're getting DVs for just stating an obvious possibility. I could see one of Dunn or ball going. I just see cardale like cam newton. Would be good in urban's system, but if they didn't come to play school, they're not coming to ride the bench either.
I wouldn't be surprised if cardale transfers next year. 2 more qbs coming in, miller coming back, Barrett being solid. I just wouldn't want to sit if I were him.
Is the red box on the top of the screen on the mobile version new? Or have I just not seen it before?
also, could be a little hyperbole, but if these guys are anywhere close to their billing (like McMillan has been), this could be the best trio since Hawk was trolling the MLB spot.
I don't quite get why NDs OL coach is considered so good. When was the last time an OL from ND was drafted. That's a legit question by the way, but I don't really remember any in the past few years.
I think it's important to remember that msu should be top 5, Nebraska top 15, and minn top 20 when we play them. That should help when comparing wins. I still think the Bucks need to blow the doors off of Sparty though. It at least needs to be on par with the margin Oregon won by. Maybe a little less because it's a road game.
2 losses would definitely make them more dangerous because at that point they're not getting into the playoff and thus don't really have anything to lose. A one-loss team can start to feel the pressure, especially if OSU starts the game quick.
Essentially the difference between hunter and hunted.