BED
11W Staff
Columbus, OH (via Urbana, OH)
Member since 02 September 2010 | Blog
Favorites
SPORTS MOMENT: Sitting in the 8th row of 15AA for the 2006 Ohio State-scUM game.
COLLEGE FOOTBALL PLAYER: Troy Smith
NFL TEAM: Cincinnati Bengals
Recent Activity
Not sure why the downvotes are coming out. I think it's an interesting take.
Bennett already won Twitter in June, and then Retweeted my response.
If that happens, they usually push the start of the new game (on any ESPN network running long) to ESPNEWS
Not to mention that Alabama's strength of schedule isn't much better than Ohio State's. Other than the SEC getting the benefit of the doubt that they're all fantastic, I don't see a "quality" win on Bama's schedule, other than A&M. (Not counting LSU, since I think they're a 5 loss team at the end of bowl season.)
Just ask Earle Bruce about this penalty. He still talks about it every time ANY bad rule is brought up (i.e., Targeting).
http://instantrimshot.com/
Didn't A&M play Miss. St?
Didthesame.Itwasprettyneat.
More of an "E + ??? = Profit" kind of guy.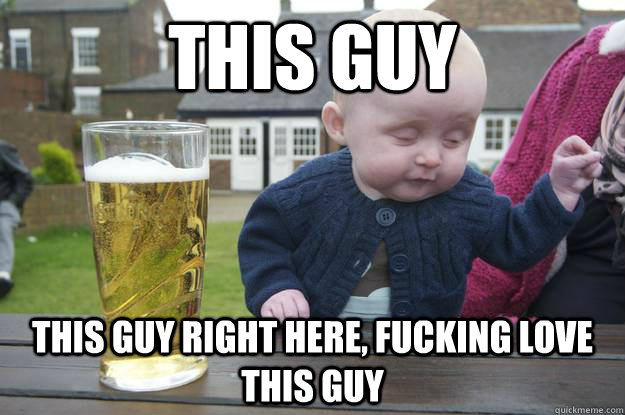 Fair. And, if you believe the naysayers on twitter and this board, duh, obviously LSU will jump Ohio State because OH MY GERD SEC YOU GUIS.
I would think we need to root for VT, as they don't play FSU. Miami already proved to be overmatched, so I don't think a second shot would necessarily improve their chances. Especially since I don't see Winston turning the ball over 3 times again.
Arkansas could potentially jump OSU if they win out.
I think you meant Auburn? Anyway, not going to happen. No one loss team will jump any AQ undefeated. It never has happened and never will.
The other points are moot, as a loss is a loss. It will probably hurt them in terms of how far they drop, but an undefeated Ohio State will be above them regardless.
However, I do think chaos in the SEC, PAC-12, and ACC would help bolster the fact that those conferences aren't much better than the B1G. Unless we keep on this "OH MY GERD, LOOK AT HOW BALANCED THE SEC IS" meme, which I'm sure ESPiN will. You can't say the SEC is balanced because Vandy beats Georgia, and then say "Wow, the B1G sucks because Minny beat Nebraska."
They may jump us for now, but they have VT next week, and the way they've struggled, they'll lose. I'd rather have the Noles lose early, because they honestly have no real other competition.
at least some of the U's 800 dedicated fans
This made me LOL.