BeatTTUN
---
Member since 13 September 2013 | Blog
Favorites
SPORTS MOMENT: Witnessing the 2014 Ohio State Football Season
Keith Byars vs Illinois or anything Keith Byars does on a daily basis.
Win over the U for the National Championship
Making my first left hand lay-up in St Johns Arena

COLLEGE FOOTBALL PLAYER: The 2014 Ohio State Buckeyes Football Team
COLLEGE BASKETBALL PLAYER: Ron Stokes
NFL TEAM: any of them that have Buckeyes
NBA TEAM: Granville Waiters
MLB TEAM: REDS
Recent Activity
I wonder if some "journalist" is going to try and get crazy jimmy to guarantee a win this weekend
Go Buckeyes
Beat TTUN
It is not complicated Beat TTUN That is all that matters Beat TTUN and 365 days of happiness begins
Dominos sucks
I'm Batman
I can't wait for Saturday Buckeyes playing angry and focused
Red Dawn Nice
Beat TTUN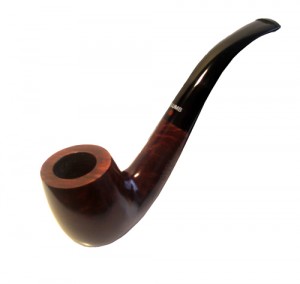 Good to read the Buckeyes are hungry Go Buckeyes Beat TTUN
My dream job is still OC for the Ohio State Buckeyes. Every year you get to coach A+ talent. I have zero sympathy for someone that screws up an offense with A+ talent.
Tom Herman memorized Urban's playbook in under an hour
Tim Beck hasn't memorized any of it
the complete lack of understanding of how to properly utilize offensive playmakers has been glaring since the VT game.
Warriner will be back next year because he is a great O-Line coach
Tim Beck is gone the QB's have not gotten better and his play calling is worse that awful
If losing to Sparty means Tim Beck is gone then I am fine about the loss to Sparty
I'm fine with all scenarios that include Tim Beck coaching in Siberia
How in the heck do you F up an offense that has multiple NFL level players on it.
Tim Beck figured out how
Tim Beck was given the keys to an Aston Martin Vanquish and he decided to haul manure around in it.
Later Tim.
Thanks for providing me an excellent explanation of what a common denominator is for my boys
Go Buckeyes
Beat TTUN
Let them eat cake
The lack of creativity is evident in the play calling. There is a complete lack of keeping defenses on their heels. It is obvious what plays will be called and good defenses can shut it down.
The run isn't over the future is still bright for Ohio State Don't forget the last time Sparty got us we won a NC the following year. Go Buckeyes Beat TTUN
I miss Tom Herman Go Buckeyes Beat TTUN
Got my 3 mile jog in Let's Go Buckeyes
BUCKEYES!!!!!!! Woke the neighborhood up on that one
There is a great documentary about The Wrecking Crew on Netflix. Simply amazing musical talent that transformed music.
Wonder what Bauserman's passing chart would look like playing there. At least 2 or 3 passes over the Green Monster.
I intend to lose my voice today cheering on the Buckeyes.