BeatTTUN
---
Member since 13 September 2013 | Blog
Favorites
SPORTS MOMENT: Witnessing the 2014 Ohio State Football Season
Keith Byars vs Illinois or anything Keith Byars does on a daily basis.
Win over the U for the National Championship
Making my first left hand lay-up in St Johns Arena

COLLEGE FOOTBALL PLAYER: The 2014 Ohio State Buckeyes Football Team
COLLEGE BASKETBALL PLAYER: Ron Stokes
NFL TEAM: any of them that have Buckeyes
NBA TEAM: Granville Waiters
MLB TEAM: REDS
Recent Activity
Not going to lie that's impressive
This is our reality We are spoiled Go Buckeyes
I hope you can appreciate that after reading your posts a Burt Reynolds laugh goes off in my brain
JB Shuggarts must be in charge of typing out the depth chart and releasing it to the media
too many Buckeyes on the field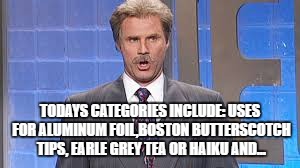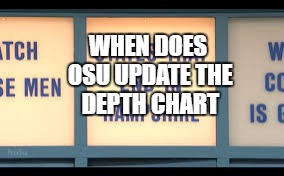 hush hush keep it down now
It is beyond addicting
the key is to keeping the highest tile in the progression to one of the corners, someone posted that tidbit in one of the OH 48 threads
I had to stop playing it for the sanctity of my marriage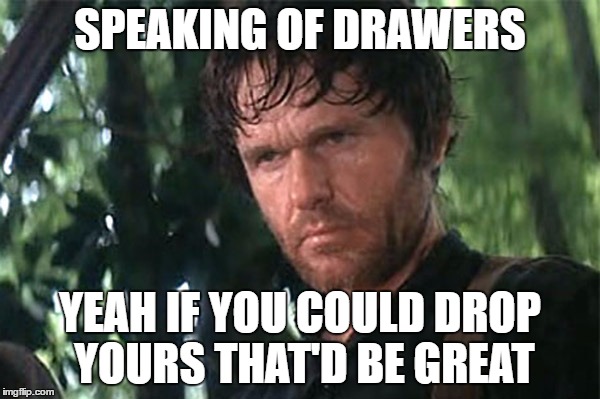 Posting and getting to the Woody tile is a fine way to make a living
my high score is over 36,000
The ole Ned Beatty strategy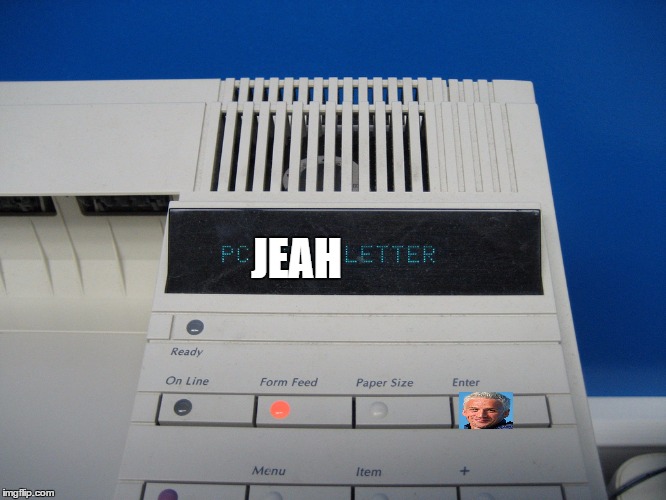 If I worked in an office I'm 100% certain that the majority of my day would be spent playing OH 48
That's all you need
Ha ha ha Any persons name I can't pronounce I always default to "not gonna work here anymore" But they are a people person so they got that going for them which is jumping to conclusions so I'm just going to sit here eat my Pizza and learn something new about Cuba.
I paid $85 for my rage room.
Did you happen to play Scrabble with the dislodged keys?
Manager "why isn't there titration on the service report?" BeatTTUN "because you asked me to give you my kit two days ago." Manager "oh yeah that's right. Did you order a new one." BeatTTUN " you mean the one I put a request in for 5 months ago that needed your approval?" Manager "oh yeah that's right, let me check my email and get that approved." BeatTTUN "marvelous"
This is another unit of talented Buckeyes that get to prove they are legit. I don't think the learning curve is going to be harsh. All of them either arrived in the same class or have been competing together as a group while they learned behind Apple Bell and Powell. They know what each other in the unit is capable of so there has to be a level of trust amoungst them that has been formed. The dbs will be tested vs BG and Tulsa so we will get an idea of what to expect. A fast, disciplined and well coached db unit is a good starting point. Go Buckeyes
"Maybe if you're cherry-picking specific stats with an outcome in mind."
that is a better description of what I was thinking.
Thanks Navy
Math was against this Team as well and look what they accomplished
4 AM I over slept by 2 hours
Stats can be construed to get to a predetermined result so the Statistician looks smart, The Buckeyes are going to be real good and I'm going to enjoy watching them perform at a high level.
My entire FF team will be Buckeyes or has at least stepped foot in Ohio which is awesome
Go Buckeyes
Beat Michigan
Beat BG
That's the gesture Dudes make when they are spotted leaving Hope's place in the morning.
Is your place anything like the Olympic Village?