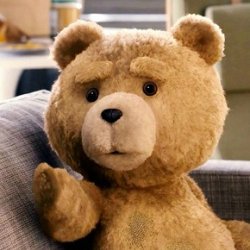 beamga
---
Member since 21 November 2013 | Blog
Helmet Stickers: 57 | Leaderboard
Favorites
COLLEGE FOOTBALL PLAYER: Ryan Shazier
COLLEGE BASKETBALL PLAYER: Jon Diebler
NFL TEAM: Green Bay Packers
NHL TEAM: Columbus Blue Jackets
MLB TEAM: Cincinnati Reds
Recent Activity
Gotta love the Ackerman Rd. reference by Tessitore.
That was my thought exactly! Simon was a bad dude on the field.
Hahaha that's probably it!
That can't be a real photo, the Reds are beating the Cardinals in that picture. Spoken as a Reds fan btw (._. )
That guy's face in the middle makes it look like he's getting that autograph ironically.
It's a great place to go to school. I have faith that Coach Martin can turn it around.
Kenny G is the man! He's one of those guys that is good at whatever he does, and apparently professional football is no different. I find it hard to believe he won't get another shot at the NFL at some point.
I had a little bit of trouble following the storyline.
Does anyone else have a hankering for Flamin' Hot Cheetos now too?
You don't hear many commits state what their doctor projects their height will be in a couple of years. It's good to have a leader for the 2017 class so early.
Interesting that Indianapolis follows the southern trend of calling it "coke" while the rest of Indiana falls in line with the midwest and refers to it as "pop". Also, what are do those in NM and NC call it that fall in the "other" category?
And look, there's Urban's signature in the bottom right corner.
Gotta love Satch getting a cameo! Haha
"Jim Tressel quoted Tupac Shakur on Twitter," is now one of my favorite sentences in the English language. How long do you think it would take to explain this to somebody like Benjamin Franklin? I'm guessing at least 10 minutes.
Probably the funniest sentences I've read on this site. That actually is a good question though...so many layers to that would have to be explained to Mr. Franklin haha.
I grew up playing against Josh Perry in both football and basketball so I would have some interaction with him after games. He (and his dad too) are some of the nicest people I've met.
I bet he would be a heck of a rebounder.
I played against both Perry and Lee in high school. Perry drew a lot of attention on the field because he was so physically imposing, but I must say after playing Lee my senior year (he was a junior then) I am not surprised that he has made the impact that he has. The speed and intensity that he played with was something that was unmatched by any other player I ever played against. If another LB is going to surpass him on the depth chart they are definitely going to have to earn it, Lee won't give it away.
I only caught the championship games on Saturday so I did not see King play but I thought Bragg could have done a lot more with the matchup he had on offense. Of course I think that could be said for almost the entire VASJ team.
I watched him play this past weekend down at the Schott. Looked like he could help out the Bucks right now.
Also I'm pretty sure Wisconsin doesn't have a varsity baseball program...not positive on that though.
Oh man seeing those NFL Blitz highlights brings back so many good memories! Haha
This three-part story by Peter King shows what a typical week is like for an NFL officiating crew. It chronicles Gene Steratore and the rest of the rest of his officiating crew that did the Seahawks-49ers game today. There were some questionable calls but I disagree with the idea that Steratore thinks people are there to see him.
http://mmqb.si.com/2013/12/04/peter-king-spends-week-with-nfl-refs/
Gotta love Pitino's hustle on the backside haha