BCKIIS
---
Member since 08 February 2012 | Blog
Helmet Stickers: 46 | Leaderboard
Recent Activity
P[ay relaxed JT. 104,000+ have your back!
Siva - agreed. I don't care if we win the National title this year. If Miller is healthy, this is his team next year. There is no discussion. Will hold every QB record when done @ the shoe if full recovery happens.
Get well Braxton. If recovery goes as hoped, Buckeyes will certainly have to be a frontrunner for National title in 2015.
Not sure why everyone is debating the pros and cons. Nothing in life is guaranteed let alone playing football. The key thing that I take away from all of this is what Berger said. Let's get it! That is the attitude that will ultimately lead to the best outcome for him not only in football but everyday life. Good luck Kyle, get well soon.
Please = Bush nearly put the USC football program away for good. Robert is classy dude as well as playmaker
Thompson denied for father health reasons, but Dorial Green-Beckham who was run out of Missouri for numerous arrests will likely get to play immediately for Oklahoma this year due with NCAA and their infinite wisdom
Have an uneasy feeling about this cat....hope that I am wrong but risk/reward scenario? High maintenance more than likely.
Don't know about 79 Brutus.......too much hedgehog resemblance
Buckeyerealist13 - from Bucknuts
Matta has two more scholarships available, although one may be saved for the 2016 class. Key candidates for a spot in the 2015 class include Ohio power forward prospects Carlton Bragg (ranked eighth nationally) and Esa Ahmad (ranked 59th).
Signing day is the only key date. Not 10 months prior. Would everyone feel better if we had 15 recruits that weren't OSU worthy? One weekend could change everyone of these articles and still wouldn't mean anything this early. Agree that the one disadvantage is not having "commits" recruit others. But the "commits" have to be the right ones to recruit the ones that OSU desires.
Gotta do what you gotta do, but Ross is more pro ready than Deshaun Thomas was?? Almost didn't get drafted and if it wasn't for the European $$ who knows where he would be. Just sayin.
Somehow there has to be a recruiting advantage here!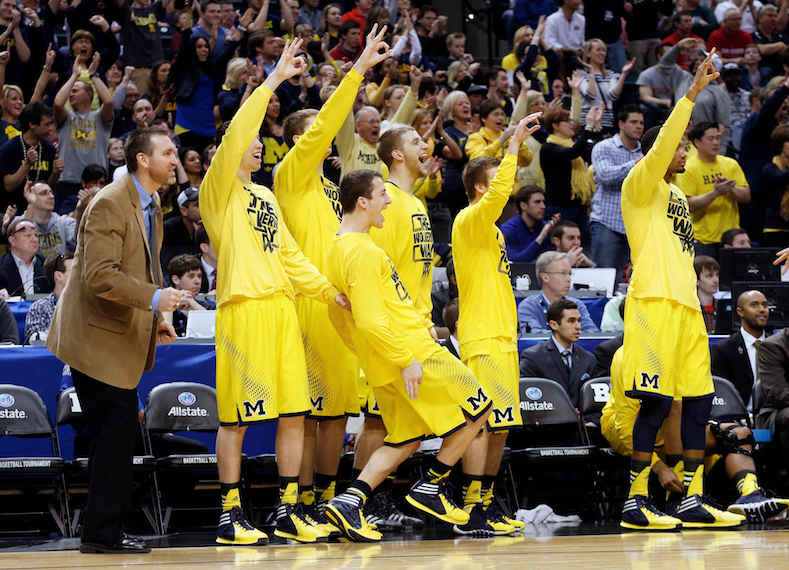 OSU 55-7