BayCountyBuck
---
Member since 16 July 2014 | Blog
Recent Activity
Awesome job Ladies, Go Bucks
Great find and thank you for sharing. Wish Billy much success and continued prayers with his family.
Happy 104th Coach, OSU will forever be grateful for the many lessons and the untold good you did around the state. One quick example, a small northeast Ohio town had a famous graduate who went on to play in the NFL and be elected to the Hall of Fame. A booster club was seeking a speaker, the HOF'r wished to charge his alma mater a speaking fee far beyond what they could afford. The booster president put a call into Ohio State, spoke to Coach Hayes' secretary and guess who showed up? The booster president failed to inquire as to Coach Hayes' fee. Coach showed up and when the booster confessed his slip up Woody told him, "we can negotiate it, but if the dinner is good and you'll fill up my truck before I head home, we'll call it square."The booster president was a die hard ND fan until his death, but was forever impressed by the selflessness of Coach Hayes.
The Dispatch reported no shell casings found at the park and investigating whether she was possibly shot elsewhere and left at the park? Her car remains missing after she left work at Bodega in Short North and never returned home according to roommates. Is there something in another report suggesting drugs were involved? Horrible story and hope that whomever is responsible is found and the family can get some measure of justice.
Awesome story and yet another example of Paying forward and how this little thing called being a Buckeye goes far beyond sports. Continued prayers for remission & recovery.
I am way late to the .GifParty as Barf set the standard but welcome aboard to Mr. Woodbey & his family.
Missed a chance at 3 to tie by this much, had to foul, Still bitterly disappointed
¯\_(ツ)_/¯ Way to go Mr. Bosa
So this is what an average incoming freshman ACT score of 29.2 gets us?
Damn fine day to a Buckeye, welcome to all the members of the class and their families, good luck on this crazy ride.
Just kidding, good luck Marvin
Do they need to be in the building for an announcement? Wilson has likely called them and whomever he has picked likely has his paperwork. Aren't these televised things more for production sizzle than substantive watch me submit my actual faxed LOI?
Mike Bianchi, you have a call on Line 1
Love that Urban got Baron's assistant principal's mom's permission for the prank in her office. That is some well executed retribution.

Coach Stud's Oline room...
All the Big Booms in this class, cannot wait for spring practice to start and these guys get on a field together.
Use the picks to improve line play as has been said, still warm garbage next year with more high picks coming. Don't abandon the system and don't mess up 4-5 consecutive drafts with lack of franchise stability and wonder why people quit coming out. Correct the self inflicted stupid.
Thanks for all you do Andrew and Happy NSD Eve. To the guys submitting their faxes tomorrow (so weird to type that in 2017) good luck to you and your families, college choices are tough enough, let alone playing football at this level.
Prayers for a full and speedy recovery
obligatory...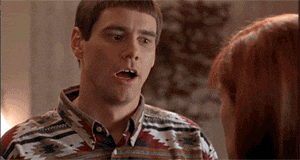 Wish him well in retirement, overall a solid career with some very memorable calls. I also we wish he had not towed a certain sports entertainment corporation's divisive narrative at the end.