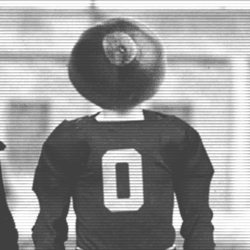 BayArea_Buckeye
---
Member since 02 September 2012 | Blog
Helmet Stickers: 216 | Leaderboard
Recent Activity
There was a recent article on 247 that Matt Burrell attended Florida's FNLs and came away very impressed. Any competition here or is OSU still a heavy favorites?
I'm more excited about Gibson possible commitment's affect on Damien Harris and Christian Kirk. They've stated before that they want to play together, and while the bucks were in good position with those two already, adding Gibson might be the final nail in the coffin we need.
Bill Kurelic just changed his pick to UF too........he's gone
Would hate to see a top 50 Cleveland kid go to Florida.
from a depth chart perspective, it makes sense.
UF had zero LB commits in their 2014 class, and Baker would be the only LB commit in this year's class. Compare that with our hauls in the last two years of Booker, McMillan, Berger, Hilliard, and Connor
He would be able to play immediately at UF.
Hate to see a Cleveland 4* recruit go out of state, but time to move on.
11W did away with the gray box, which is super odd to me. Gray boxes have a cult following and so easy to do, but for some reason, 11W staff didn't want to continue the tradition.
Recruiting updates are just not the same without it. Love the new site format, am extremely disappointed with the lack of the gray box. The one thing I miss from the last website revision.
Recruit commitments are not distinguished any differently than regular updates/news!
Don't forget that Kwon's on campus too :)
I'm sure he'll bring hanging around the facilities when Malik shows up.
Our weak defense was because of Fickell.
This is the bend but dont break philosophy that carried over from Tressel's days. Our defense was better then, but I still hated it.
We have played soft coverages for the past 10 years, way before Withers got here. I'm just surprised Urban is buying into this bullshit.
Even Dabo called us out on playing soft. How you can consistently play soft when all they did was beat our ass by screens is something I will never be able to understand about our defensive gameplan. Soft coverages work in the Big Ten where you don't have any big passing threats, but when you face teams like Florida State, Clemson, Oregon, etc...You need to press these fast WR who run timed and quick routes.
I think going to the NCG game in back to back years and being beaten by the best of the SEC doesn't help the situation.
I think there is a bias towards the SEC, but if you objectively think about it, it's well deserved. An SEC team has won 80% of the NCGs the past 10 years.
Which conference or team is even close to their caliber? Over the past few years, USC has gone away, Oregon is the best team in the country except if they go against a team that can run the ball and play defense, Stanford has been good, but not GREAT, Texas has gone off the map, Oklahoma hasn't be relevant in a long time, Florida State just came out of the Bowden end of the career slump...........and then when you look at the Big Ten, you get Wisconsin who keep losing rose bowls, Penn State is recovering from turmoil, TTUN hasn't been good for over 10 years now, and Ohio State, as I mentioned above, is coming off back to back NCG loses 5 years afo and a tumultuous time of its own.
Best we can do is keep winning and when we get into big games/bowls, just win! Next year there will be no excuses, we will be top 3, and our destiny will be in our own hands.
Lets keep the streak alive and go bucks!
*SEC dominance = LSU, Auburn, Alabama, Florida (historically) and now Texas A&M. Rest of SEC is no better than our bottom dwellers.
If Alabama has been able to keep Kirby Smart all these years, we can figure out how we can keep our coaches......it'll come to the $$$$
If we give our assistants a formidable raise, they'll stay for a couple more years, especially if we don't get to play in the NCG. After back to back undefeated seasons, I think all the coaches are gonna want to see this through and play in at least one NCG with a chance to win it all. Those type of experiences don't come around very often, and are priceless...
Mickey Mitchell is insane.
I didn't see him shoot in that video, but he can take it to the hole, he can dish, and he seems like a formidable shot blocker. Impressive.
I wonder why he's a composite 3-star.
ESPN, 247, and Scout has him at 4-star, with Rivals as the only 3-star rating
Is that Kyle Berger wearing a yellow and blue hat? c'mon bro