BassDropper
---
Member since 25 June 2013 | Blog
Helmet Stickers: 15,984 | Leaderboard
Voting Record: 3185 / 646
Favorites
SPORTS MOMENT: Watching the 2002 National Championship as an 11 year old just becoming a sports fan. That game turned me in to Buckeye fan and havent missed a single play of Buckeye football since.
COLLEGE FOOTBALL PLAYER: Braxton Miller/Ted Ginn/Malcom Jenkins/Brad Roby/Mike Vrabel
COLLEGE BASKETBALL PLAYER: Greg Oden/Mike Conley/Jared Sullinger/Evan Turner/Aaron Craft
NFL TEAM: 1a. Browns 2b.Bengals
NHL TEAM: Blue Jackets
NBA TEAM: Cavs
MLB TEAM: Reds
Recent Activity
That guy was on coke or speed.
Pryor + Micky =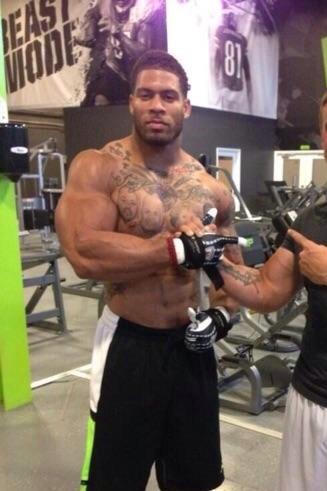 I know your struggle. It's a tough crowd.
Same here HailChief, was at the game and completely forgot about it until I read your post. We won that game, right?
Crazy to think that guy is now a WR on the team.
My favorite play ever...probably one of my favorite games ever too. I was there in the student section, and when Devin Smith caught the go ahead TD, I thought the South Stands was going to collapse.
I would honestly be surprised if I wasn't in the top 3 since my arrival.
EDIT: What you guys don't know is that since I created my account, I have ALWAYS had 11w opened in 1 of my 2 tabs.
But how can someone who sucks shut down the best in the game? And Yea he played fantastic against Steph for the first 3 games. Didn't play as much in Game 1, but when he did he was getting praised for his defense (People were saying Delly should have played more over Kyrie), 2nd game did very well, and the 3rd game he played the best 3 quarters of his life until he started cramping..and if you know anything about cramping you will not be anywhere close to 100%
Once again, watch the games and don't rely on box scores and highlights because they don't tell the whole story.
Not just Teague either, Delly was awesome for the entire playoffs before he started cramping.

Funny things is, I used to be in the "Delly sucks camp" ask any Cavs fan who posted on the live threads, I made a point to bring it up almost every game. But since the All Star break Delly made me a believer. He came back and starting shutting everyone down and doing a decent job of running the 2nd team offense. He's not one of my favs and he still frustrates me from time to time...but to say someone sucks, he better be Joe Bauserman-level bad imo. Delly brings a lot of value to this team as the 3rd PG off the bench. I feel very confident in saying that he is the best 3rd string PG in the NBA.
You're forgetting that Delly practically played every minute of most of the Finals games and had to go to the hospital for dehydration after one of the games, and he never got back to the level he was playing after that. There is a reason the leagues MVP didn't win Finals MVP, and it's widely accepted that Delly is that reason. You can't just look at the box scores and say someone sucks. I believe it was Game 3 or 4 when Curry had less than 10 points entering the 4th quarter, and then Delly started cramping due to lack of depth and then curry went off in the 4th for about 20.
. If he's the defender the illustrious SLAM magazine says he is, I'd like to think he'd have had more than a 1 game impact on a player of Curry's abilities.
Curry is arguably the best offensive player in the game, show me another player who can do what Delly did against him in consecutive games. You come off as someone who only saw highlights on Sportscenter and not actually watch the games.
Sucks at what exactly? He doesnt have an all around game (not many do in the NBA), but to say he sucks is the most idiotic thing Ive read this offseason. Many players feel he is one of the best defenders in the league. Ask Steph Curry how the first 3 games of the Finals went for him when he had to go 1 on 1 with The Great One.
If you think Delly sucks in the NBA, then chances are you thought Aaron Craft sucked at Ohio State. Exact same player, except Delly is doing it at a higher level. If you don't think Craft sucked at OSU, then you are very inconsistent with your thinking.
Bradley Beal says the @NBA's toughest one-on-one defenders are Matthew Dellavedova, Iman Shumpert and Tony Allen: http://t.co/qhJIPy5Nlv

— SLAM Magazine (@SLAMonline) July 3, 2014
It's been awhile at OSU that we've seen a player which little game experience be thought of as a better player than a 2 years starter
Im sorry, but is this a popular opinion? If so, then Im definitely in the minority. You do realize that 2 year starter just won Defensive Player of the Game in the last game Ohio State played.
BTW, please tell me you're not basing this off of his AA game and his mop up duty against 2nd stringers.
And how can you distinguish between a 5 star and a 3 star playing against mostly 0 star talent, when every play shown is a big one? They look fast? Well, Im sure they do on the highlight film...but what about every play that is not on the highlight tape? They made a big catch? Im sure the highlight tape will show all of their drops as well. They made a good read on a TD pass? I bet they didn't show that interception either.
I saw a stat that 3 stars are the better than 97% of their competition. If you can tell the difference between a 5* and a 3* by simply watching a highlight tape, then you have a better eye for talent than most college and NFL coaches.
To be fair, Jim Earl, this board questions the character of many people without knowing them (Dantonio, SEC coaches, etc.) Donrt take it personal.
just watched his highlight reel..kid looks like a 5 star
Every highlight tape is designed to make a recruit look like a 5 star.
You guys are acting like back up QBs can't play....
He used to be a regular poster on Bucknuts, but somehow managed to get a job there...and now all he does is post "insider info" on his twitter. His "insider info" is stuff I have already seen on 11w, or is stuff that Bucknuts put behind their paywall.
There are some people in Miss. who have teeth also, but it's not as common as Ohio.
If he is announcing at a barn, I think it's safe to say he is staying in the south.
That is on my to-watch list. Im waiting a little closer to fantasy football season to start watching.
While on the subject of Netflix shows, Im open to more suggestions than Scortal Recall..doesnt really sound like my kind of show.
I've tried House of Cards and OITNB, but stopped watching HoC in season 2, and Im in the middle of season 1 of OITNB, but it feels to sitcom-y to me, and Im not a fan of sitcoms. Hoping the drama picks up a little more.
Those are about the only 2 shows I've attempted to watch. I've watched dozens of documentaries that I find highly interesting, including one that I am watching right now : America: The Story of Us. So, Im always open to new documentaries.
Any suggestions of tv series, documentaries, or any other Netflix content will be appreciated.
He appears to be exactly who he appears to be.
True to his word? He told Cupp that if he visits other schools without the MSU staff's knowledge that this would happen. So you can't blame anyone but Cupp. Notice that 2 of their other guy visited, but MSU boards are saying that Dino knew about that, but was caught off guard by Cupp who had told him a couple of days prior that he would not be at FNL.
That pic was from the day when they were hanging it up there. They will drop the sheet at the home opener so 100k+ can celebrate it going up and not just a few construction workers.