BAR43
---
Erie, PA (via Gahanna, OH)
Member since 10 April 2013 | Blog
Favorites
COLLEGE FOOTBALL PLAYER: Antoine Winfield
NFL TEAM: Pittsburgh Steelers
NHL TEAM: Pittsburgh Penguins
Recent Activity
Well... that's a shocking response..
Glad you are finally admitting it... that's the first step to moving on.
How many championships did he win at Stanford? How many championships did he win with the 49ers? Not to mention the 49ers were garbage by the time he left the team... great rebuilding! Hairball isn't even in the top 10. You are ignorant to place a coach without a championship over any current college coach with a championship. Especially after only one season, in which they lost to every decent opponent they faced. Would love to live in your "reality" of puppy dogs, butterflies, and hairball being a top 3 coach. Thanks for the joke I needed that after a long week of work.... work is what us intelligent people do. No run along, don't be late for your shift at Walmart.
Another example of OSU plowing *ichigan.
So hairball has a winning season and he is a top 3 coach?!? I guess we can just completely ignore the last 3 coaches who actually won a national championship and throw hairball right up there. You are delusional. How about you wait to see if scUM can win anything meaningful before praising your "top 3" coach. Also, all his previous coaching experiences he has done well for 2 seasons and then either left or fallen apart, and no where has he won a championship. Complete ignorance.... take off your piss yellow and blue balls glasses buddy.
How is he a top 3 coach? They didn't even finish in the top 3 of the conference. Two things, Gary will do well but I have a feeling he is the next Derrick Green IMO, hairball will never win a national championship. I would even bet he will have a losing record to MSU during his tenure which will likely last less than 5 years when even scUM people realize he is a psychotic creep.
Brady: "Do you want to watch the super bowl at my house our yours?"
The difference between scUM and OSU is, we are celebrating an entire class, or team... scUM celebrates bringing in the one top recruit. Ironically, championships are won with a team, not an individual. Let them celebrate player success in winning games, we will celebrate team success in winning championships.
Glad you asked. larger programs = more talented athletes = higher level of competition = harder to have better stats = if you do excel at this level you are likely on level for Div 1 college ball.
Smaller program = less talented athletes = lower level of competition as a whole = easier to have insane stats = "can that person perform at same level against better talent"
In a nutshell... its easier to have great stats against sub par talent. The safe bet is on the kid who has good stats against above par talent. Div 1 football is the best of the best ,if a kid is already beating the best at the HS level, they are likely to do the same at the next. The kid beating the lower tier is more of a gamble.
To say division means nothing is a rather ignorant statement IMO, you are coming across as having "small dog" complex. Its a fact when you have more kids you have a bigger chance of having more talent. There is no shame with your 2 players going to Div 1 out of a pool of 200, per capita (so to speak) that is good. However, level of competition has nothing to do with ration, its simple a number game. Miller for instance played a much tougher competition in HS than Mauk. You can't argue it. that does mean the Div 1 guy is always better than a lower division, but you can't argue the talent they face as a whole. There can be exception like you are talking about, but they are not the rule or typical. For instance I played Div 3 in HS and we beat the hell out of plenty of div 1 schools but as mentioned that is not typical. Talent can be at any level, but lets not act like Hartley or comparable school would keep pace most top tier div 1 schools.
You are right, very bad was an exaggerated statement. As a whole, he played against sub par talent, IMO. Of course you will get a couple good kid out of the smaller schools, but it is not the norm, and there is nothing wrong with that its due to the number/pool you are pulling from.
Agreed, you can always find talent regardless of the size of school or community, look at what Mooney was doing a few years back. You also have Ironton back in the 90's. Small schools can send talent to next level but clearly not as consistent as a Moeller, St Eds, St X. Not really fair to compare bc of the number of kids, but things aren't typically fair or on an even level to compare. Nothing is 100% consistent all the time. I was just using the small school and lower competition as more support to why I was never very impressed with Mauk, not to belittle all smaller schools players a whole.
You are correct, Coldwater is a very good program for it's size. However, I still don't believe they have sent much Div 1 caliber talent to the next level. I remember Homan, but not too familiar with recent years. Didn't mean to take away from good high school football, but dominating small high school football does not translate to the next level talent more often than not, IMO. Similar to great college players not excelling at the pros.
Sending 2 kids to div 1 schools is not considered a dynasty at most schools. Not trying to be a jerk or belittle the accomplishment, but compared to many other Ohio high schools that would be norm or even under performing. Obviously any kid going to ND is great, but hell I had 7 guys I played ball with Jr and Sr year that went on to play Div 1 football and that was still considered below our schools dynasty standards. I stand by the point that Mauk did not play against much college div 1 talent that made him worthy of playing at Ohio State, IMO.
I don't believe they did. Although in the past I remember reading a few posts from fans wishing the bucks would have got him... cleary glad we didn't. Aside from these issues, his entire HS career was against very bad competition and most of his stats were inflated by his dad head coach who left him in games after blowouts just to boost stats. Obviously had talent, but was a spoiled brat, and was always glad OSU looked past him.
I was just wondering that too. Was about to see what Corley did to see if it also supports the THE theory.
True... but we literally, not figuratively, have another Bosa coming in. Excited to see how he compares to big bear.
Good idea. I just moved down to the Tampa area and was pretty excited when I found out the NC game was being played here in 2017... basically I moved just for that reason, I am that confident in the Buckeyes playing in (WINNING) the NC in 2017!
Must be something wrong with your cover... this is what it should have been. Typical EA glitch.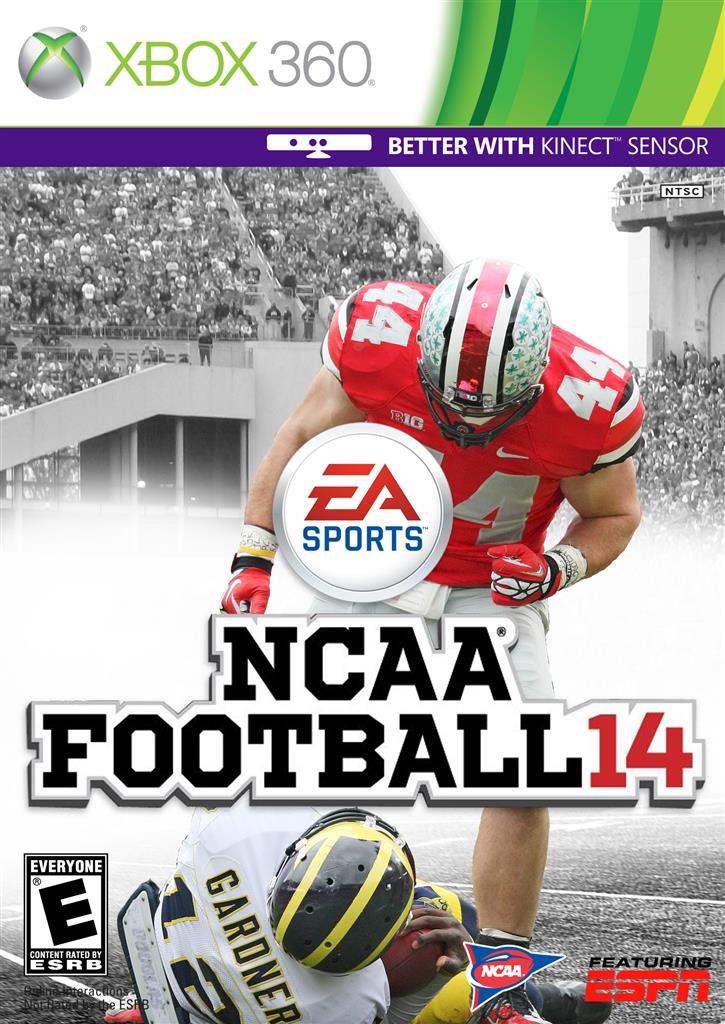 Disagree... MSU was absolutely awful that game, and we happened to be even worse... as in worst game they have played in 4 years. We best ourselves, actually Beck beat us... MSU just happened to be there. I'm all for admitting when a team is better or we are out played, but that game was garbage all IMO.
I recall another WR that had some hands issues early on that turned out ok for us... Michael Thomas!
I love Thomas, one of my favorites in recent years, but best hands has to go to Anthony Gonzales, not sure he ever dropped a ball at OSU. Now Thomas is probably best YAC since David Boston, love how he always went for the extra yards.
Conley was very good this year and excited to see what he will do next year. But keep in mind more often than not Apple was on the opposing teams number 1 WR. No slight on Conley, but will have big shoes to fill like Grant did last year and Apple did this year, I do believe Conley steps up and plays better than both predecessor speaking to his ceiling of ability.
If his face mask hits anywhere above shoulders on qb it is a penalty as well. Damned either way which is stupid.
Lee and Apple are both great players, but neither are ready for NFL in my opinion. Apple had a good year, but still not as good as Grant did last year and he isn't doing anything in NFL right now. Another year would be huge for him to really perfect technique, epically since he does lack speed a bit for CB position. Lee was great too, but did make mistakes and unless they move him to nickel position in nfl he isn't as good at run support or getting off run blocks like he will endure in NFL. Another year to get bigger and become more than outside support and blizter would be good I feel. Either way excited for these guys and hope they have much more success whether at OSU or next level. My opinion is biased in wanting these guys back to redeem loss against msu next year too!