ballgame
Philadelphia
Member since 01 September 2010 | Blog
Helmet Stickers: 234 | Leaderboard
Voting Record: 7 / 7
Favorites
SPORTS MOMENT: Attending the 1997 Rose Bowl
COLLEGE FOOTBALL PLAYER: After watching him win the heisman my freshman year I gotta say Eddie George
COLLEGE BASKETBALL PLAYER: Aaron Craft
NFL TEAM: The Brownies
NHL TEAM: Red Wings
NBA TEAM: Philly
MLB TEAM: Detroit Tigers
SOCCER TEAM: ????????
Recent Activity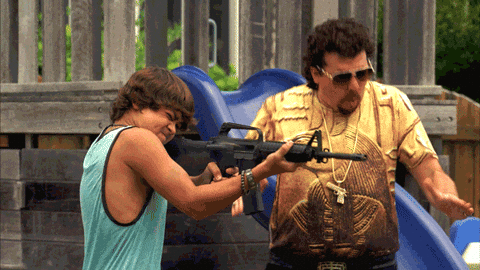 If this Harbaugh hire has done anything in my world, it has reminded me how many of my "acquantainces" on social media are Michigan fans. My twitter and facebook feeds have been overrun with their excited posts about khakis, "Those who stay" and all that other bullshit. The trash talk has already commenced in earnest. After getting their dicks kicked in for damn near 15 years, they had all gone pretty quiet. I guess it's time for them to stop pretending like they don't really care that much about football anymore.
I must say I missed these overly confident smug Michigan fans, and I welcome their return. They make winning feel soooooo much better.
Well, Lesson learned.
I've never dipped my toe in the fabled eleven warriors forums before, and I seem to have suffered from poor judgment here.
My intent was to ask a question on a topic I'd seen or heard nothing else about, not to rumor monger. That being said, I now see how this sort of seemingly harmless query fuels further unfounded speculation. Your justice has been swift, and I'm feeling thoroughly dealt with. You have properly schooled a naive first time poster. Some of you more diplomatically (and originally) than others.
I will now return to my regular reading of the front page and occasional commenting, and I will certainly try to exercise better judgment in regards to any future forum topics (lest I cause someone to "suck start a shotgun").
My only question now is do we have a chance to make the 4 team playoff without Barrett? Even if we win the B1G championship game, Call me a pessimist, but I can't help but think the playoff committee passes us over when we don't have the guy responsible for 40+ touchdowns this season on the field
I don't think he's going to transfer, but I certainly wouldn't hate him if he did.
That option call on 3rd and short inside the 5 yard line was a doozy as well.
Pretty sure Univision is streaming all the world cup games online for free.
Ouch. For this team games like this are a definite must win. At this rate, it's highly possible that they finish out the regular season with 10 or 11 losses, which would mean we're looking at a potential bubble team for the tourney depending on how they do in the big ten tournament. I'd like to think they get it together and start playing better basketball, but they aren't instilling a ton of confidence at the moment. Can't lose games like this. Hope they can figure it out.
What a huge shit sandwich. This was a frustrating game to watch. As exciting as the offense has been this year, aspects of the defense have been equally as horrifying. I know there were great expectations going into the season, but it became pretty apparent that this team had some flaws (adequately defending a screen pass, as it turns out, being a big one). Congratulations on another good season, and congrats to Clemson on the win. I'm hoping Braxton stays, and the defensive issues get addressed, however that has to happen. And if I ever hear Matt Millen utter the words "hurtin' buckaroo" again, it will be too soon.
It's so bittersweet that I finally earned my 100th helmet sticker on that post.
The secondary has been suspect all year, but when you're at third and three in four down territory and you don't give Carlos Hyde the ball on third OR fourth down I just don't understand it. That's where we lost this one.
I think the Braylon Edwards video is being misinterpreted. I think he was just trying to pick that other gentleman up and accidentally dropped him, but that doesn't surprise me much. Dropping things is what Braylon spent his NFL career proving he was good at.
If his football skills are anything like his rap skills, Sparty isn't missing out on much.
Seconded. Two Hearted is probably my favorite beer.
I imagine Harvard students setting fires that adequately express their appreciation for the basketball program but will in no way jeopardize their future.
Sounds like Kelly may end up in Philly, and the Brownies may get Ken Whisenhunt. Can't say I'd be unhappy with that.
I think we've pinpointed the error in Gene Smith's decision making process. Using silly things like reason, logic and past precedent to attempt to determine what the NCAA was going to do.