bakerjon
---
San Diego, CA (via Van Wert)
Member since 03 July 2014 | Blog
Helmet Stickers: 800 | Leaderboard
Voting Record: 1135 / 47
Recent Activity
Yeah I did a blog post of all the 3's I could find. http://www.elevenwarriors.com/blogs/bakerjon/2015/01/the-power-of-3
And Vrable...
Saw something on BR that Jashon Cornell could be a DT a la Diesel. Made me feel better about the DT depth, but would still like to see another one soon.
Why not use him on offense?
This makes me giddy!
He uses the other team's players like action figures he's playing with.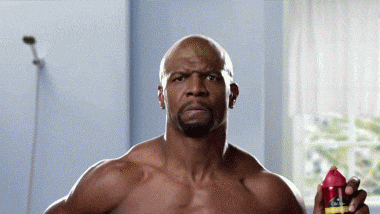 Drayton/Smith will need to teach the young man about 3 pts of contact, high and tight. He carries that rock like a loaf of bread. But the moves! WOW!!!
Hill would be a great addition. I'd still like to see a WR in this class. Beckner is the prize though. Birm, any word on Gustin?
If Urban doesn't pay for his tattoo do we have to forfeit the Natty?
Yep. Where do I get one?
I forgot about those alt whites. Those were great. Bring them back
So it's your fault we lost? I kid I kid... :)
We need Beckner to finish this class
He's had that role at Kansas. I'm sure Ed will be great!
You sir are a gentleman. Great having you on here. Thanks for keeping it classy
I may not get to sleep tonight!
Yeah, I think this stat brings more meaning in the NFL because all of the crossover. The NCAA makes it, as you say, a bit circular and hard to weed out conference strengths and weaknesses. Still an interesting stat
Great. Thanks. Cool stat...
I'm not familiar with that stat. Can you point to where it is explained?
I feel really confident for Monday. I love to see the team loose and feeling good. Honestly Oregon doesn't scare me...even before the 2 WR went down.