awarren84
from Pandora, OH
Member since 30 August 2010 | Blog
Helmet Stickers: 2,604 | Leaderboard
Voting Record: 779 / 199
Favorites
SPORTS MOMENT: Storming the field in 2006 game of the century!
COLLEGE FOOTBALL PLAYER: Matt Wilhelm
NFL TEAM: Dallas Cowboys
NHL TEAM: Who cares?...but I claim the Blackhawks
NBA TEAM: Los Angeles Clippers
MLB TEAM: Cincinnati Reds
SOCCER TEAM: I'm heterosexual...don't have one!
Recent Activity
Crystal?
How did u forget... *basketball ?
makes me assume this was no accident! Haha.
The only thing that ever bugged me about or logo is...that the letters touch on the right side but not the left. Which cause the right side to be shorter than the left. Now before you tell me that it's even...measure one of your logos.
Are you seriously going to argue that Shannon Scott, Sam Thompson, and Amir Williams are examples of development under Thad? Of course their numbers improved, their playing time increased from their freshman year to senior year and their bodies naturally matured going from 18 years old to 22. You chose Turner because he is the only player you can think of that has actually shown any real development. Now I'm not saying to fire Thad, but im not defending him either. If you wanted to defend him it would be to say that the guys who stick around for 4 years is that there is a reason they are here for all 4 years and don't make the jump to the NBA, and that is that they haven't shown any ability to develop in the future, while the guys who have even so much as a pulse...make the jump before Thad can develop them. We make think differently of him if any of the guys like Daequan Cook, Kosta Koufos, BJ (Byron) Mullens, Deshaun Thomas, and Laquinton Ross had stayed for 4 years and allowed to develop. But instead the 4 year players we have are guys who are out of options and just more than likely played their last meaningful basketball ever in their life. And I'm not considering D League or overseas meaningful.
*I didn't include Oden, Conley, or Sullinger cause they walked into Columbus NBA ready and made correct decisions to leave when they did.
Rule of thumb: people who argue for the exception and not the rule are usually on the losing side of the argument
Technically lebron started this. And he calls iT #thesilence
http://sports-kings.com/passthepill/lebron-james-tweets-response-nfl-players-using-celebration/
Hot Sauce? I was always more of a fan of the Professor!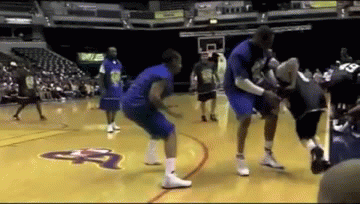 100% acceptable reasoning crusher. Sorry to hear about your grandma. I think I speak for the 11W community in saying sorry for your loss.
At the same time...it just blew everyone's mind that u hadn't heard or just google or 11W searched it.
Haha. I am definitely not an interior decorator. I am a home builder...so the construction side is my part. But my sister and mom were the decorators. The big OHIO pillow was made by my mom using my niece as a pattern. Haha. The curtains and the united we stand pillow case were sewn by my sister out of my old t-shirts. And the block O frames were made by my dad for my old room. As for the bed. I built it and my sister painted the initial colors and the field lines. Then my mom hand painted the letters and numbers. I also installed LED lights under it that can be changed to almost any color. We surprised my nephew with it for his 9th birthday.
adidas=soccer
enough said
At one point I was ranked #9 in the world in NCAA 13
i'm no tater...but I made this bed for my nephew.
That wasn't really the trade off. Mike Mitchell was more of the trade. Now u could argue we still won that in it turned into an available scholarship.
There are some number games with this. In 2015 there was 34-5 star recruits and the rest of the top 250 were 4 stars. So just by shear numbers...u are going to have many success stories of 4 and 3 star guys. But many untalked about non factors.
Just remember who answered your question! Haha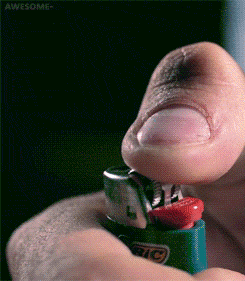 100. I assume u are almost there.
I remember the days when someone would make a post like this and we would send them back to the helmet sticker stone age. Saw a couple people post that they were 5 away from premium lounge...and bam...make that 500 away. Haha. Think that was part of the reasons down votes are now limited. Haha.
If this is a sign of future forum topics...then I am pumped!!!! Haha
Do you read what you write before you post it? What great point did I think I made? I didn't really make points as much as I countered your points by posting direct quotes made by you. And to say I'm a self professed hoops junkie would require me to have self professed that at somepoint.
The irony between those 2 statements is... You say that Craft isn't good because he can't crack an NBA roster and then name 5 out 6 who haven't cracked an NBA roster as being the reason he was successful in college. But how can those players be considered successful college players when they haven't cracked an NBA roster?...according to your logic.